An Artistic Exploration of Emotions
At The Ode To we are always curious to learn more about creativity and artistry, so we asked Swedish artist Amanda Malm to tell us a little bit about her life, her art and her sources of inspiration.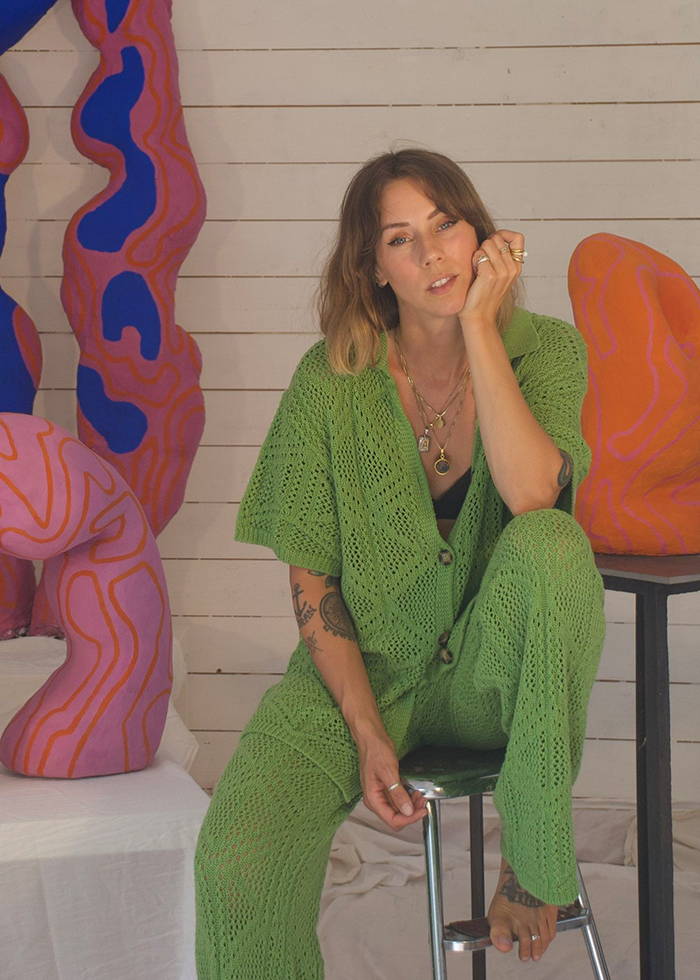 What do you call your series of artworks?
– 'Soft and hard feelings floating in thin air'. My art floats in between different materials, feelings and expressions. This collection visualizes the many emotions the human mind holds. When you get your feelings down in some form you have de-weaponized them and can look at them from the outside.
What techniques have you used?
– I employ glass fusing techniques, such as slumping into hand-made molds, as well as clay on wire and paper structures, and acrylics on canvas. Whenever possible, I strive to repurpose materials in my artworks, including wood, filling materials, mirrors, and canvases.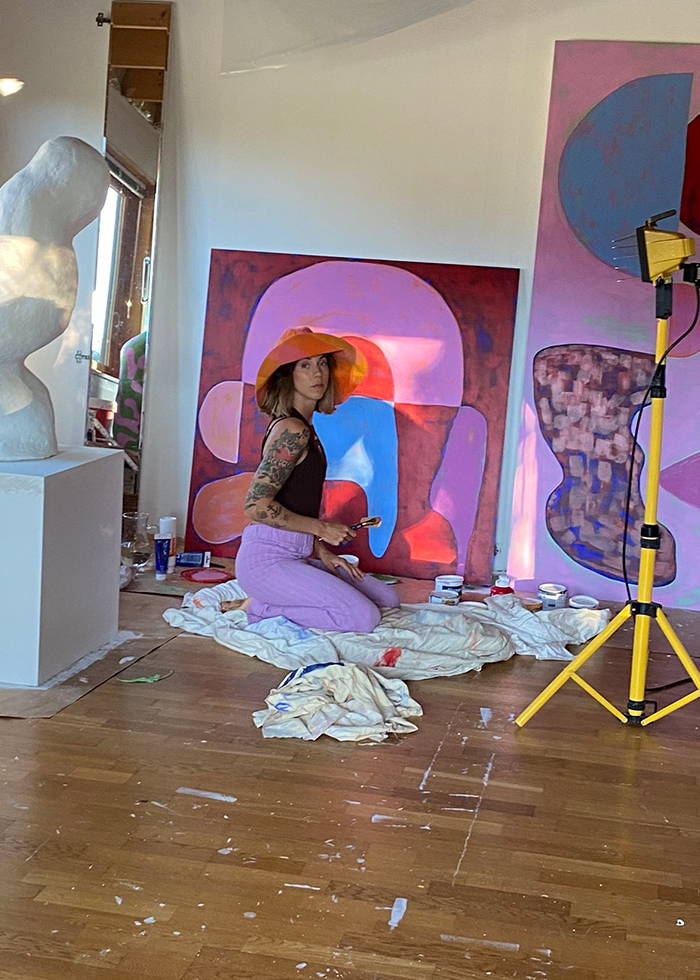 What inspired you to create the artworks you have made for The Ode To?
– The tricks our minds play, the realization that many of our emotions lack a solid anchor in reality, make it fascinating to perceive our feelings as tangible objects, suspended in thin air.
Materials, in general, serve as a great source of inspiration, and art itself knows no boundaries! Whenever I encounter an exciting material, my mind instantly initiates the creative process, contemplating the possibilities it holds. It's akin to a sport, whether it's a fabric, a pipe from the hardware store, or an item from the recycling bin; there are no limits, and my enthusiasm knows no bounds.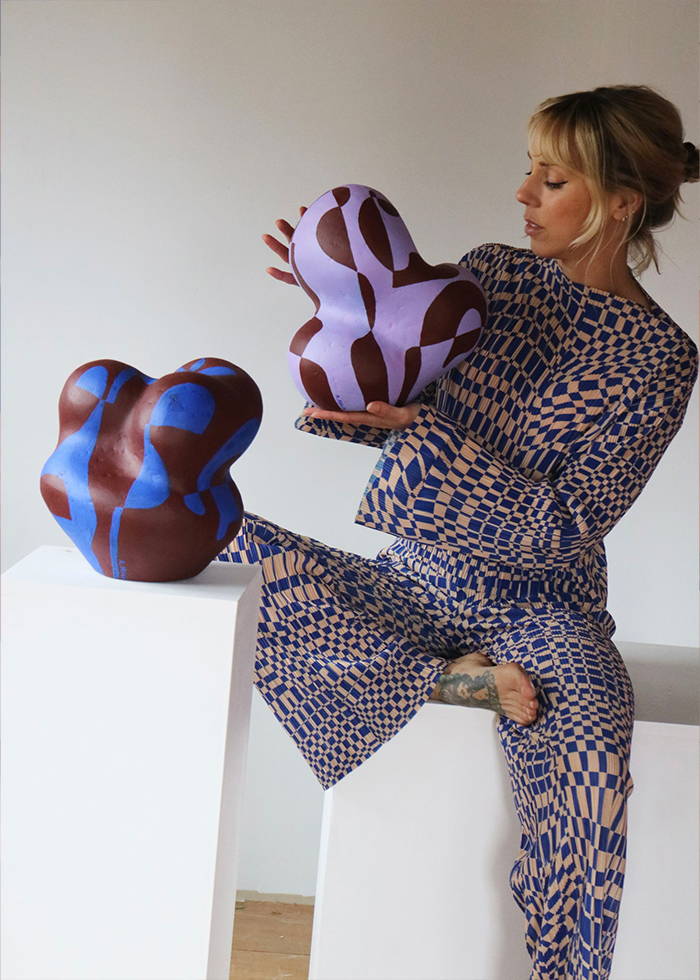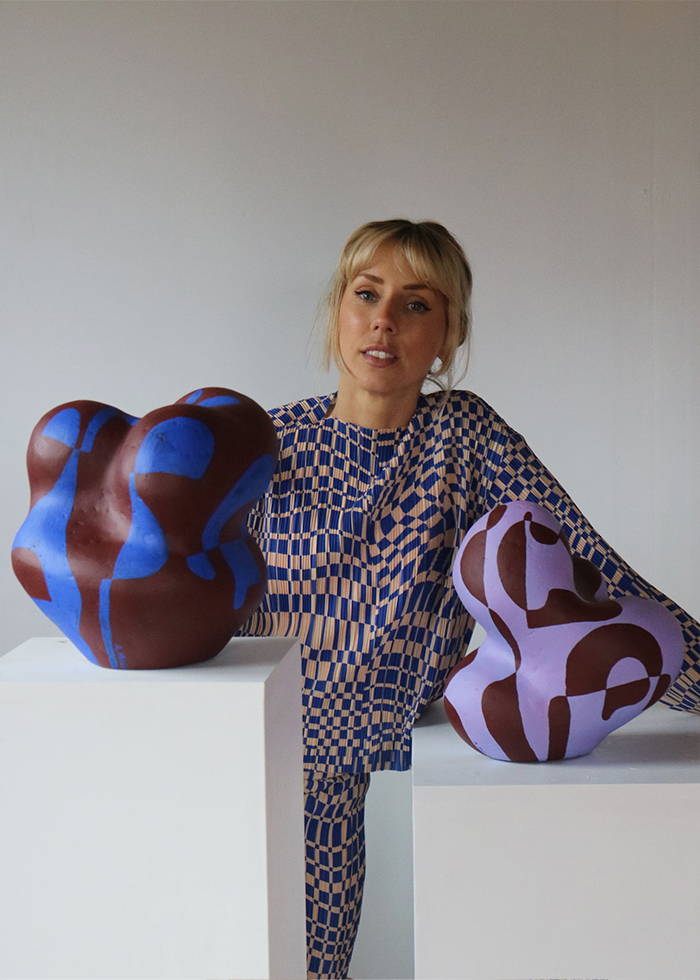 Can you tell us about your background and how you came to be an artist?
– I'm a Swedish multidisciplinary artist based in Oslo, specializing in glass fusing, painting, and sculpting. Raised by an artist mother, art has been integral to my life. From childhood, I immersed myself in HDK's halls, attended exhibition openings, and embraced after-school art courses. At 8, I curated my first basement exhibition, and by 11, I delved into clothing design, eventually studying fashion and working in the industry. Returning to art, I learned glass fusing from my mother and now explore texture, shape, materials, and colors in my own atelier and glass workshop.
How would you describe your art and aesthetics in three words?
– Abstract primitivism, playful, maximalistic.
---
What we love about Amanda Malm:
Amanda Malm's versatile artistry captivates with emotive depth and skillful execution. Her multidisciplinary approach, combining glass fusing, painting, and sculpting, reflects a profound understanding of human experiences. Through her vibrant creations, Malm pushes artistic boundaries, leaving a lasting impact that resonates with viewers.