At The Ode To we are always curious to learn more about creativity and artistry, so we asked Amandah Andersson to tell us a little bit about her life, her art and her sources of inspiration.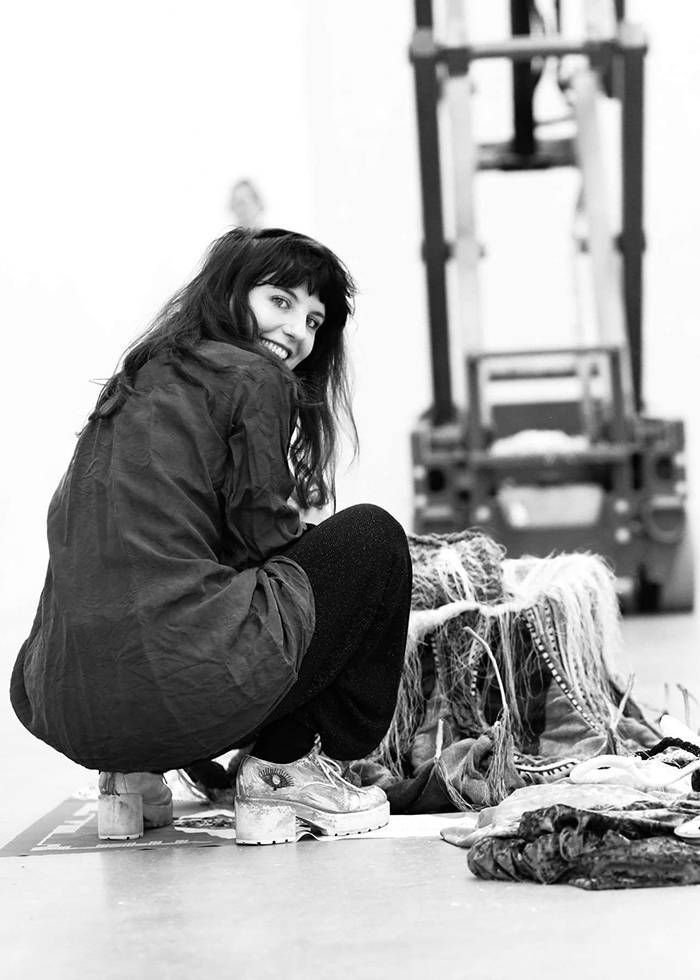 What do you call your series of artwork?
– "Odyssey of the Inner Garden: Movements of Emotional Landscapes" since the paintings contain inner explorations of emotional states of mind and impacts of transformative processes.
What technique have you used?
– The paintings are made in vinyl colours on wood or linen.
What other artists do you admire?
– I admire a lot of artists, but Hilma af Klint has absolutely meant a lot to me. Through her abstract work I've found a world that I can relate to both as a human being and as a visual artist.
What inspired you to create the artworks you have made for The Ode To?
– I made this collection of abstract paintings to invite the viewer on a journey through the landscapes of my inner self. They were created during a time of personal transformation and global upheaval. Exploring the emotional terrain of the human experience, they offer glimpses into the rich and complex inner worlds that we all inhabit.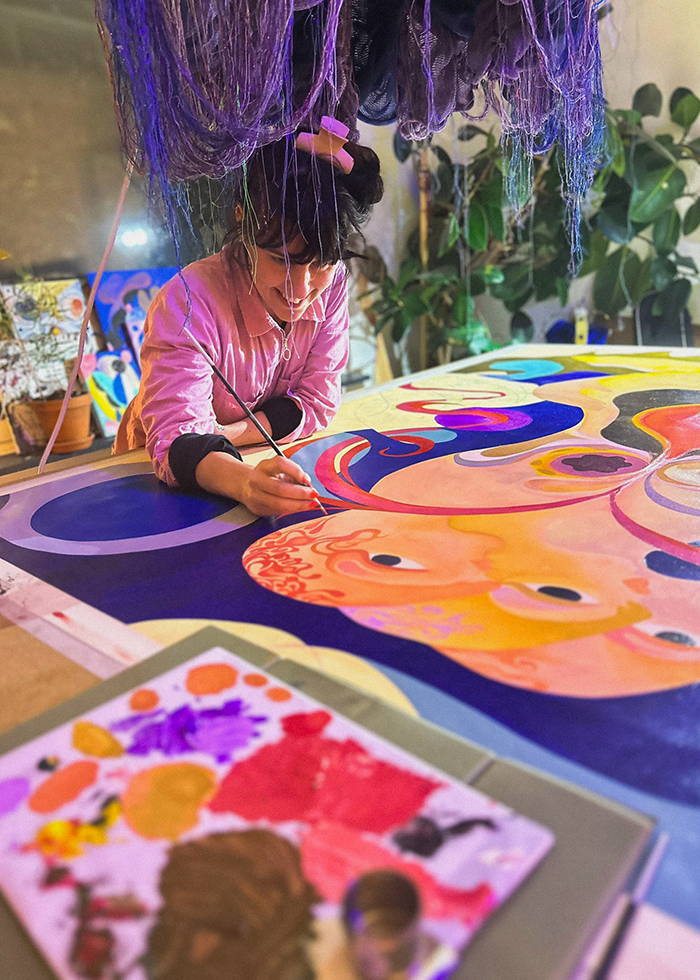 How did the COVID-19 pandemic affect your artistry?
– When the world around us was thrown into chaos by the COVID-19 pandemic, these paintings emerged as a testament to the resilience of the human spirit, capturing moments of hope, despair, and everything in between.
By using color, texture, and movement to evoke the emotions and experiences of the past year, I hope that my paintings offer a powerful reflection on what it means to be human in a time of uncertainty and change. I've been inspired by both the natural world, as well as by mythological and spiritual traditions, and "Odyssey of the Inner Garden" offers a unique and deeply personal vision of the inner life. I believe each painting to be a journey into the unknown, an exploration of the mysteries that lie within us all. My paintings capture the movements of emotional landscapes, and they remind us that even in times of darkness, there is beauty and light to be found within us, waiting to be uncovered and shared with the world.
Can you tell us about your background and how you came to be an artist?
– I spent my childhood in Åsa, a small village on the west coast of Sweden, surrounded by the sea and the forest. Growing up in a creative household, I was exposed to music, textiles, drawing, and ceramics from an early age. It was no surprise when I discovered my passion for fashion design as a child, a passion that my family wholeheartedly supported. However, my love for drawing had been the seed that had grown into this dream. Drawing was always my escape and my joy. As a child, I could spend hours lost in it, and that love never faded.
As I grew older, I found myself drawn to fashion education due to my love for textiles. Pursuing my passion, I earned a bachelor's degree in fashion design from Beckman's College of Design, and later a master's degree in textile art from Konstfack University of Arts and Craft. For a long time, I considered myself a designer and illustrator, not an artist. But a few years ago, I realised that my creative practice extended beyond the limits of fashion design. That realisation felt like a homecoming. Today, I describe myself as a visual and textile artist or simply as a creatrix. It is my privilege to create abstract landscapes of emotional movements, with my own inner garden serving as a constant source of inspiration.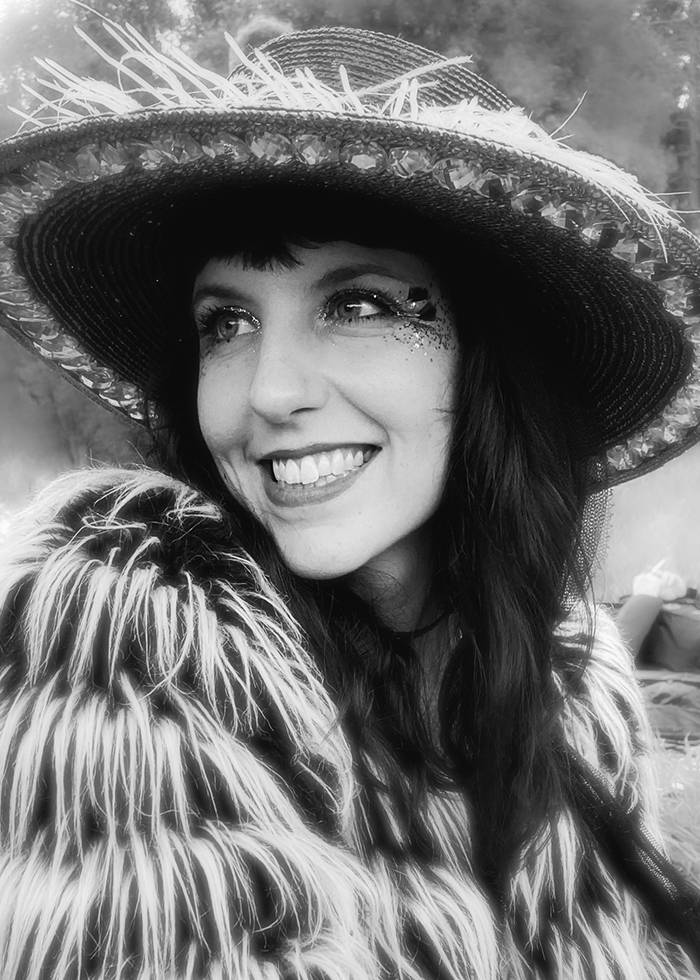 How would you describe your art and aesthetics in three words?
– Bold, playful, coloristic.
---
What we love about AMANDAH ANDERSSOn:
Amandah Andersson's visual universe is a captivating and immersive experience – a creative bliss that we absolutely love.