At The Ode To we are always curious to learn more about creativity and artistry, so we asked Anna Tedestam to tell us a little bit about her life, her art and her sources of inspiration.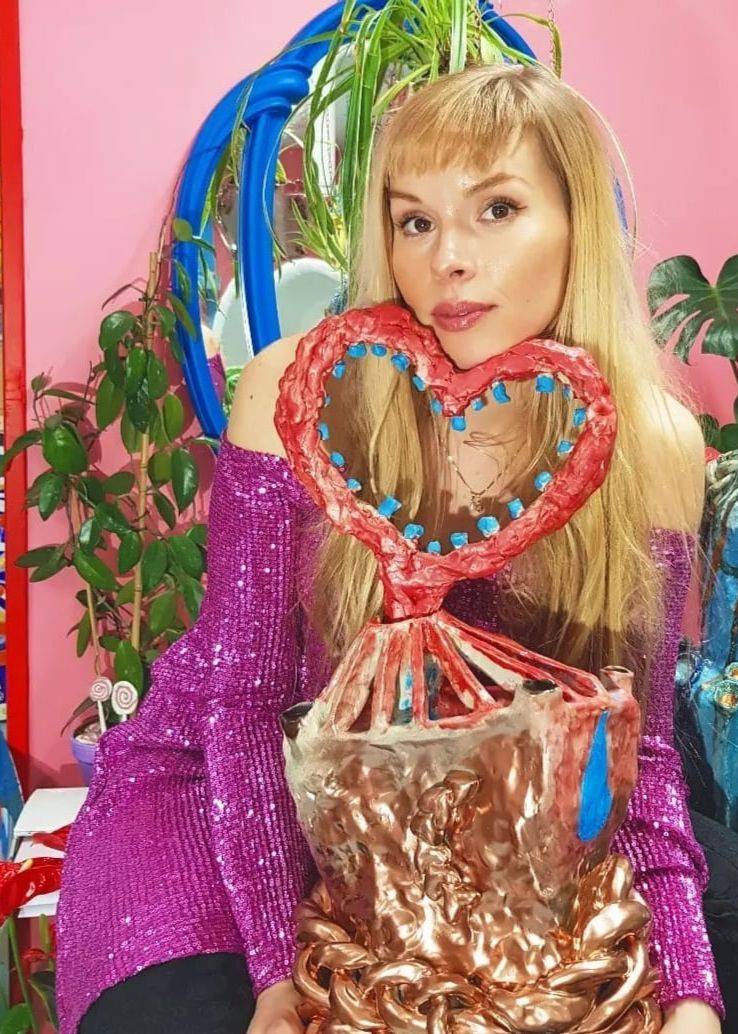 What do you call your series of artwork?
– This new series of artworks marks a fresh start in my artistic journey. I've given each piece a unique name, such as Little Lily, Lemon Man, Blue Bell, and Altesse, all of which belong to the "Flower Series."
What technique have you used?
– All my pieces are meticulously handcrafted, then bisque fired, glazed, and high-fired in stoneware ceramics. Every creation comes to life in Midsommarkransen, Stockholm.
What inspired you to create the artworks you have made for The Ode To?
– In my artistic career, I've primarily focused on abstract and nonfunctional works for exhibitions and public projects. I wanted to move away from pure abstraction and create art that resonates with everyday people. This shift aligns with my reflections on the objects we bring into our homes. During the pandemic, I rekindled my passion for nurturing plants and flowers, drawing from my background as a florist. I found it captivating to merge these two skills, resulting in sculptures with large holes that can hold anything. The marriage of craftsmanship and the element of surprise adds an element of suspense. Amidst the uncertainty in the world, this repetitive creative process offered solace. With each iteration, a new piece, a new vase, came into being.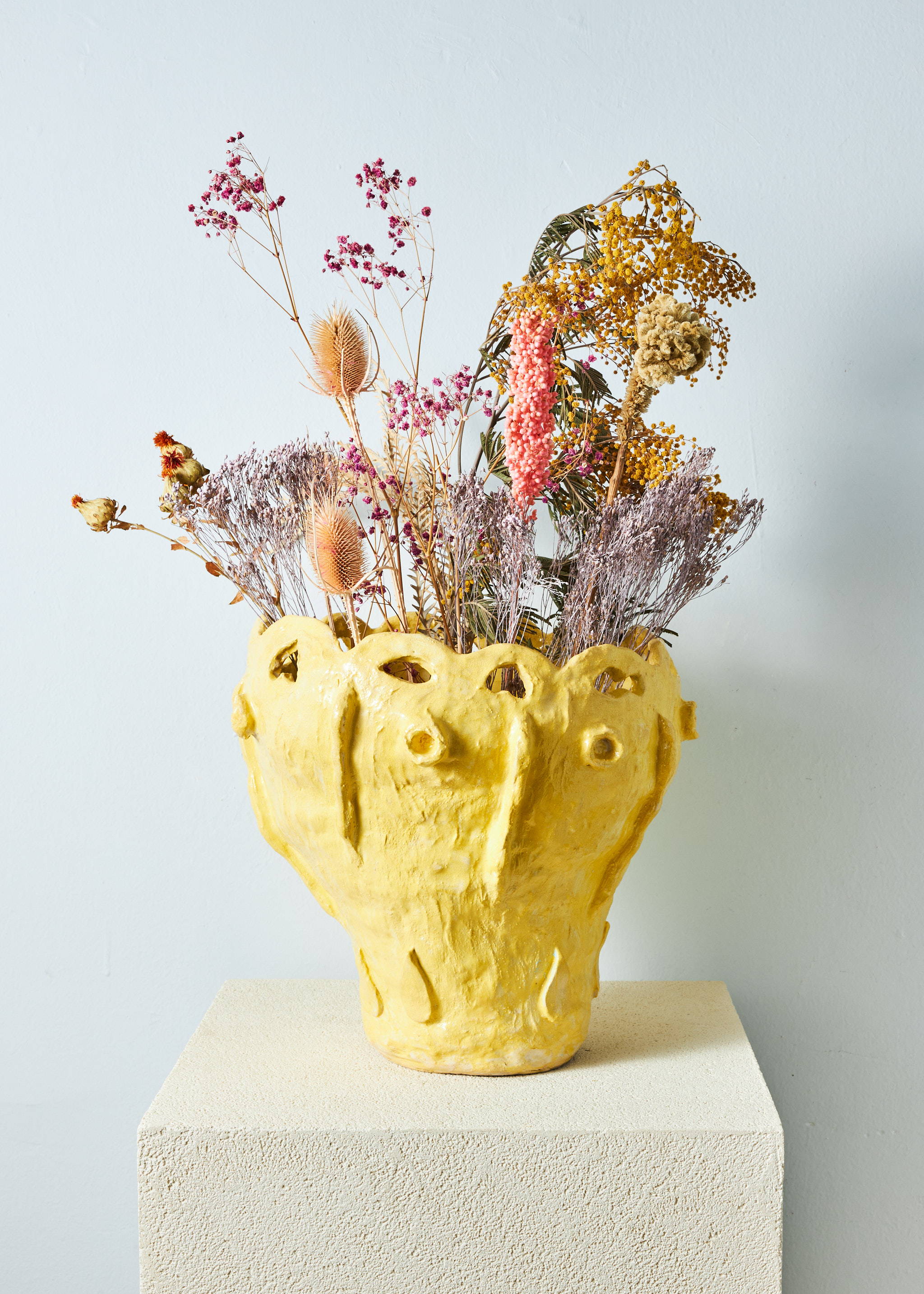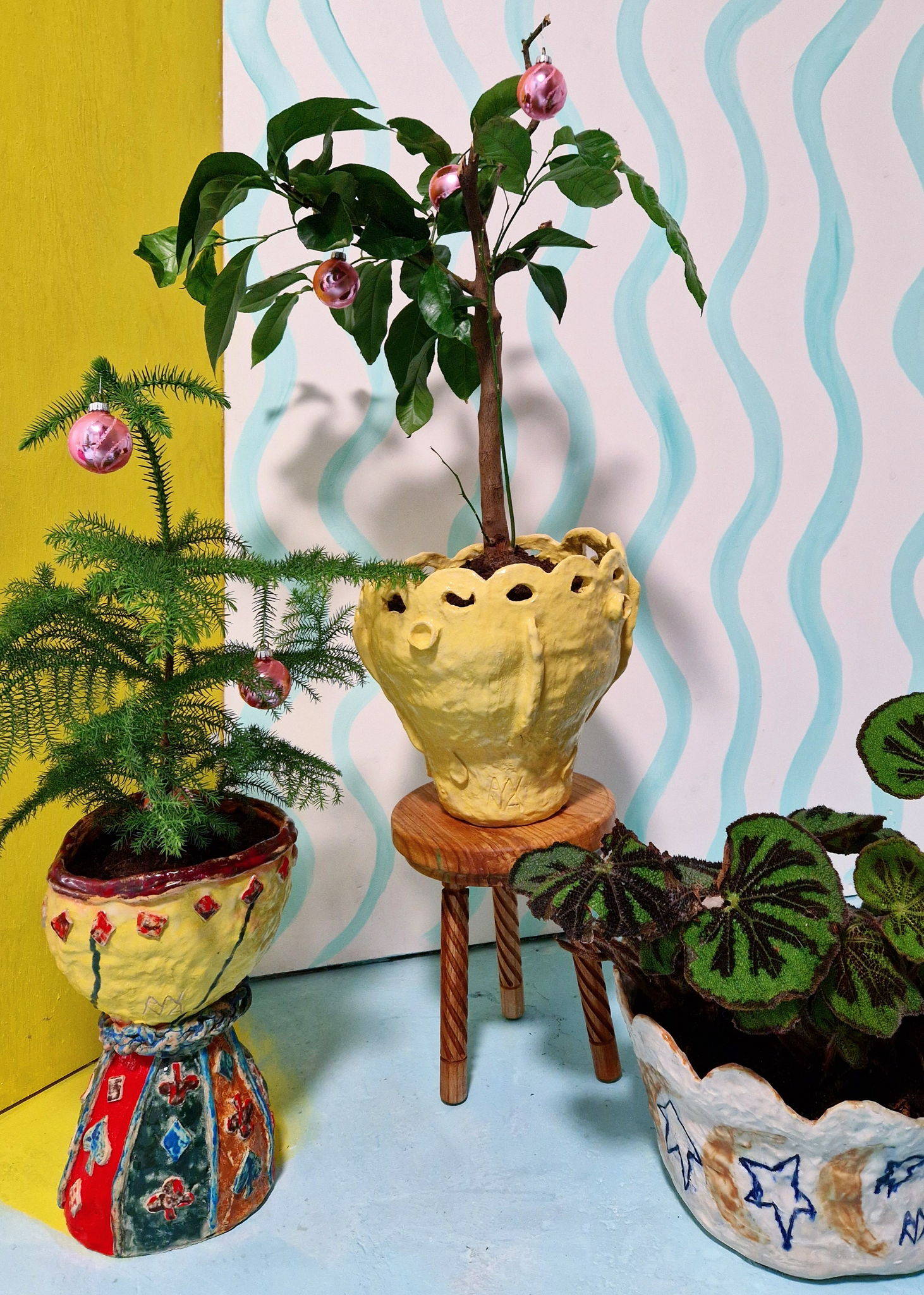 Can you tell us about your background and how you came to be an artist?
– I underwent a five-year education at Konstfack University of Arts Crafts and Design, completing my bachelor's in the Ceramics & Glass program and my master's in the CRAFT program. My family at home always encouraged my brothers and me to explore our creative sides, fostering a significant artistic presence in our lives. My artistic journey began in my hometown in Småland, where I attended an art school. Those two years were a delightful and formative period, filled with playfulness. It shaped not only my understanding of art but also how I envision living and working as an artist.
How would you describe your art and aesthetics in three words?
– Colorful, maximalistic, burlesque
What we love about ANNA TEDESTAM:
Anna Tedestam's artistry is a vibrant burst of colors and maximalistic aesthetics. Her ability to seamlessly merge her background as a florist with her expertise in ceramics results in art that is not only visually striking but also functional. Her creations, part of the "Flower Series," serve as a bridge between abstract art and everyday life, infusing joy and suspense into living spaces.