How would you describe your art and aesthetics in three words?
– Calming, painterly, curious.
What inspired you to create your series of artworks, Explorations in Wood Grain, for The Ode To?
– The collection I have created for The Ode To has been the perfect opportunity to explore ideas that I have been thinking about for a long time. I've always been obsessed with the textures and colours found in wood grain, and the work that I make combines my crafting skills with my love of drawing. It's like I'm painting or drawing with wood.
What technique have you used?
– I have used the traditional woodworking technique of marquetry, but adapted it to create contemporary images, mostly using surplus offcuts from veneer manufactures. Marquetry is a traditional woodworking technique that I came across whilst studying Furniture design, although I didn't try it out until after graduation. My pieces are a contemporary take on the craft. I taught myself how to cut and press the veneers on the backing and so my practice has developed naturally over time.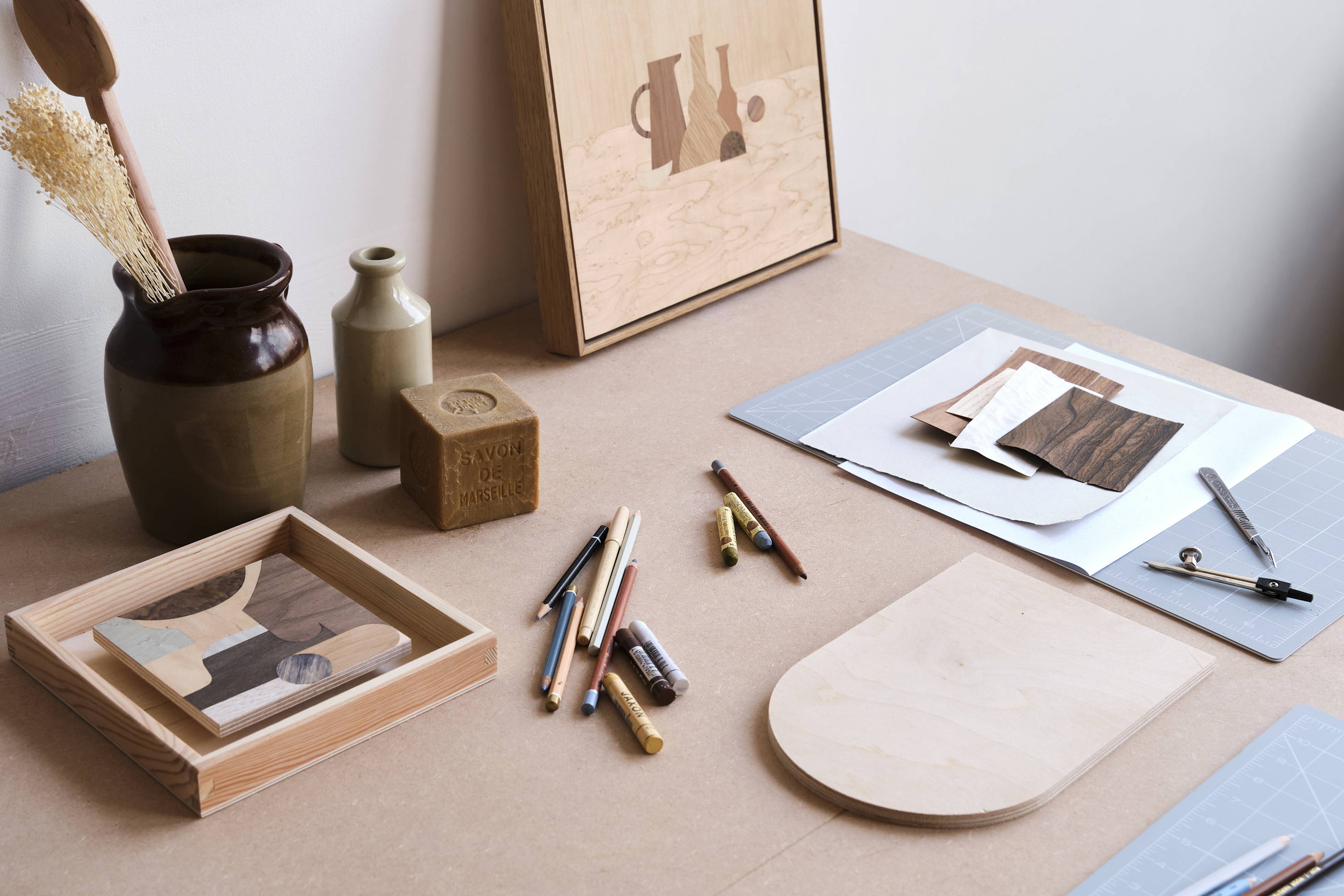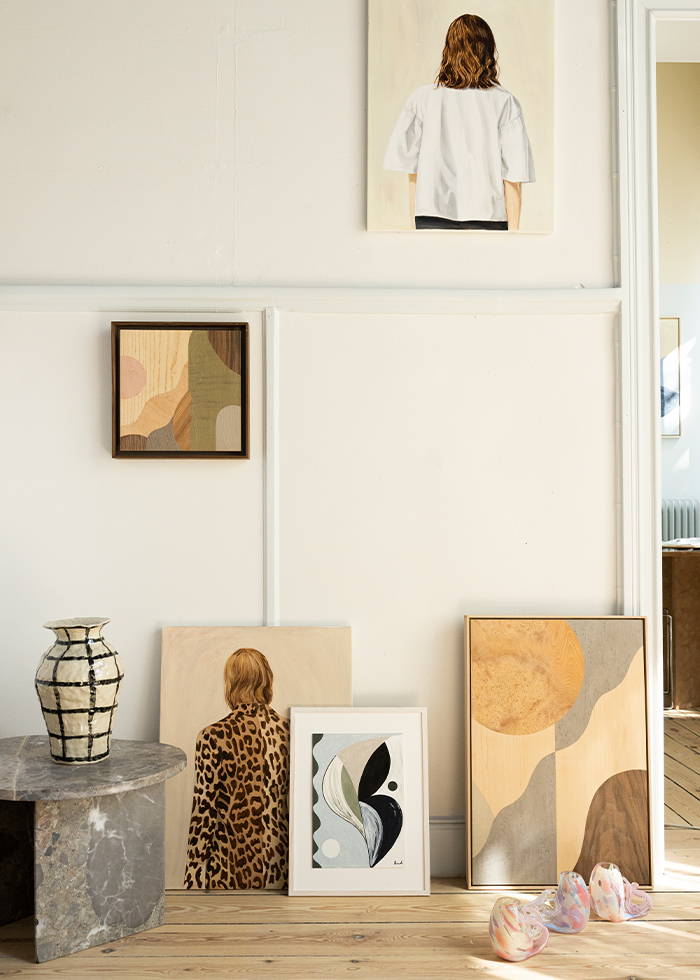 Can you tell us about your background and how you came to be an artist?
– I have a background in fine art, initially studying painting and sculpture at the Edinburgh College of Art. Whilst studying I created strange painted sculptures from old pieces of furniture that I found at a scrap yard. I was drawn to the histories that old objects held within them, and admired the craftsmanship involved in their making. Since then, my practice has developed from an appreciation for the shape, colour, and texture of hand-crafted objects, often exploring the boundaries of function and non-function.
---
What we love about Chelsea Vivash:
There's something so calm and serene about the work of Chelsea Vivash: the earthy colours and the organic shapes that are brought together in perfect harmony leaves us in awe.