At The Ode To we are always curious to learn more about creativity and artistry, so we asked Sophie Agullo, the creator behind Clandestine Ceramique to tell us a little bit about her life, her art and her sources of inspiration.
What do you call your series of artwork?
– I named this series "Clandestine," which is a narrative about belonging to a Clan. Each piece shares a tangible connection with the others, collectively forming a group or tribe. These families of vases are designed to grow and intermingle, allowing you to craft your own unique Clan.
What technique have you used?
– The pieces are crafted from high-temperature clay, offering a sandy texture that evokes a tactile sensation. They are thoughtfully glazed both inside and outside, ready to embrace water.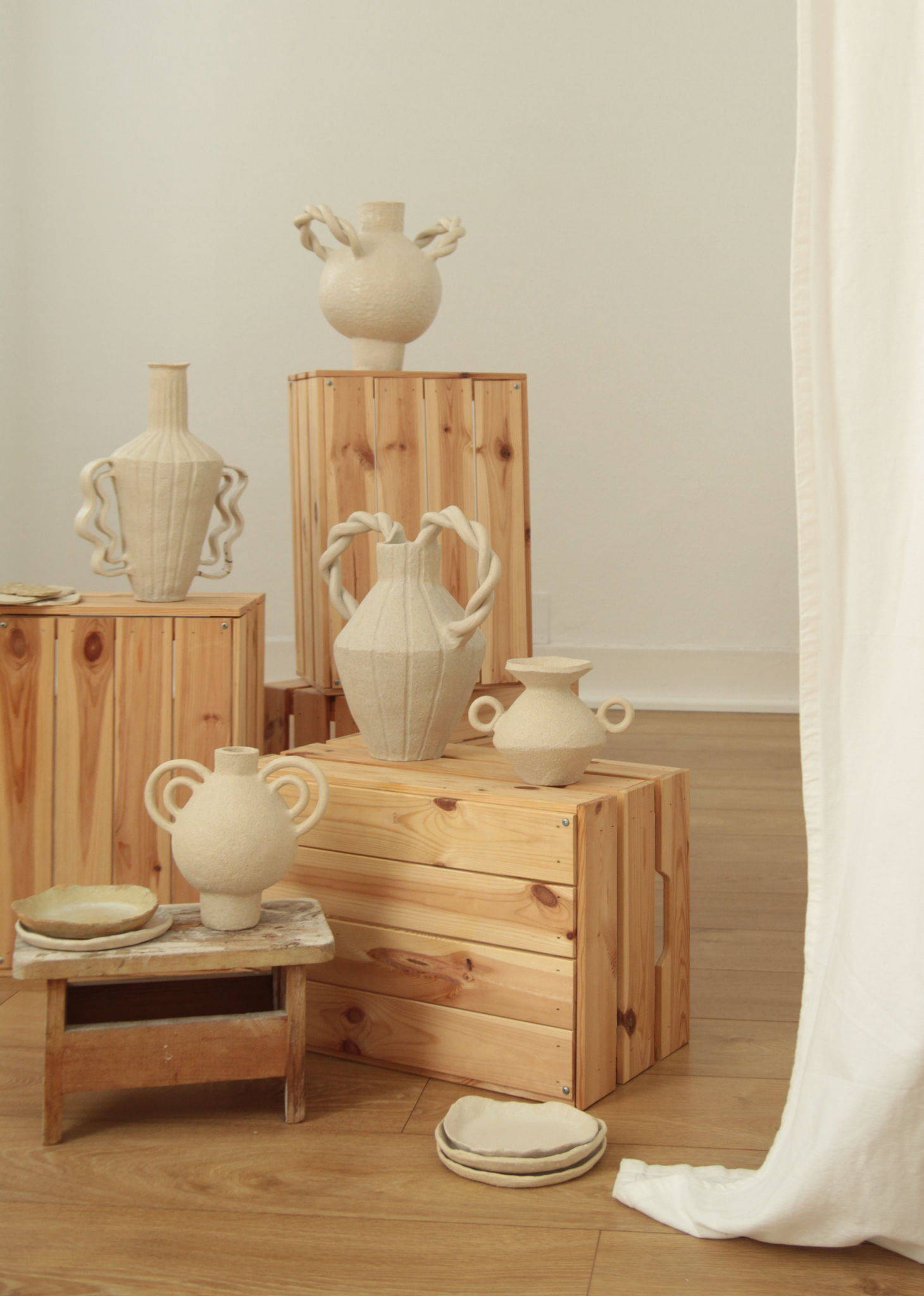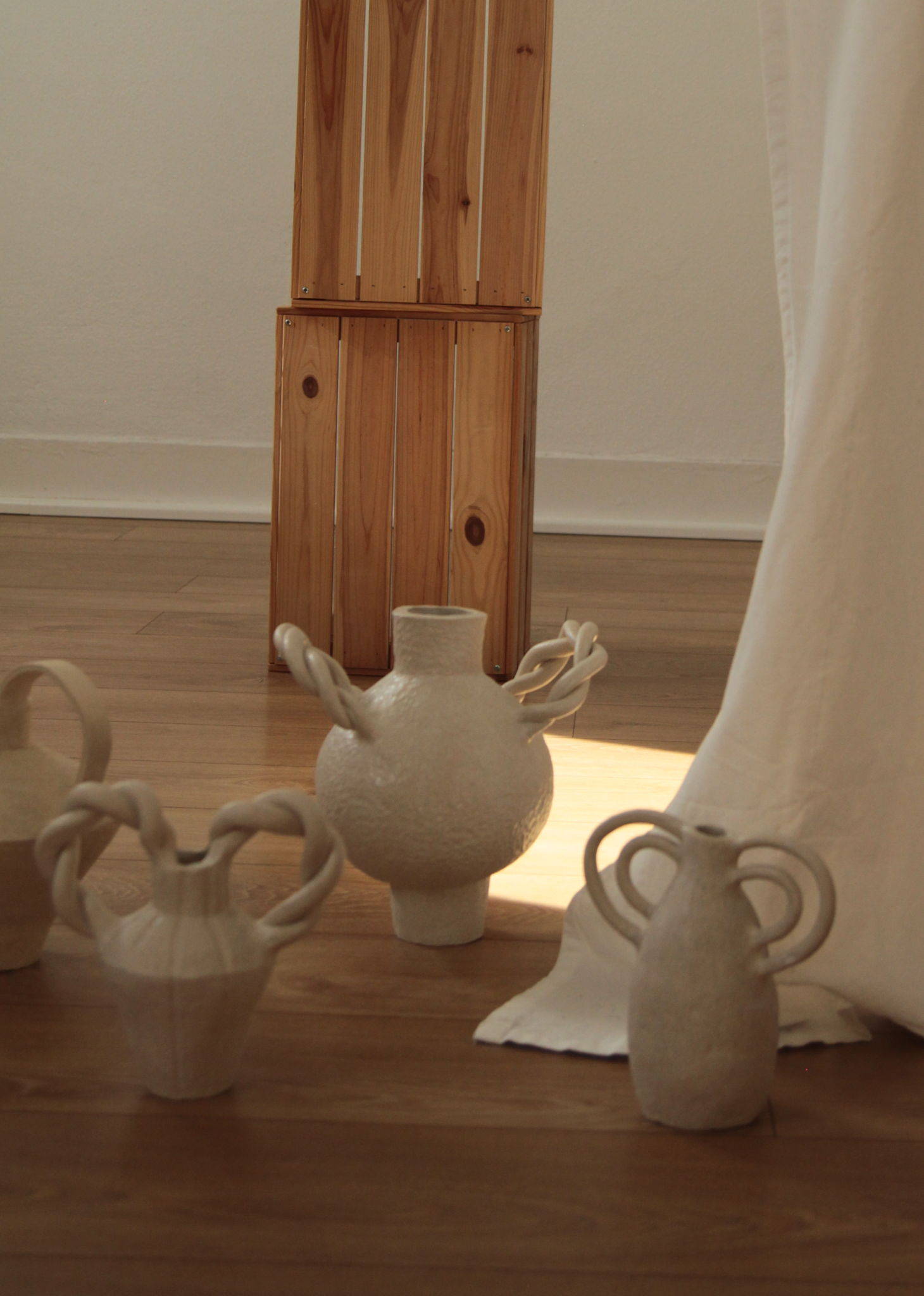 What inspired you to create the artworks you have made for The Ode To?
– Nature is a constant source of inspiration, and I believe there are no straight lines in it. Each piece in this series can be interpreted as a heartfelt message to the Ocean. From the undulating handles to the sandy texture, these pieces pay homage to the sea. Each piece is meticulously handcrafted and one-of-a-kind, imbued with its unique character and distinctions, making it even more exceptional.
Can you tell us about your background and how you came to be an artist?
– Before venturing into the world of ceramics with Clandestine, I spent almost a decade as a knitwear designer. My career spanned from Paris to Spain, where I had the opportunity to work with a variety of companies, from luxury giants like LVMH to innovative startups. My journey into ceramics began as a personal hobby, a quest for self-exploration in my living room. It was driven by the desire to shape my personal and subjective notion of Beauty. As time passed and through global collaborations and partnerships, I realized that, although I might be alone in my studio every day, Clandestine had already blossomed into a community.
How would you describe your art and aesthetics in three words?
What we love about Clandestine Ceramique:
Sophie Agullo's artistry captivates with its raw, mineral-inspired aesthetics. Her ceramics are not just vessels but vessels of stories and connections. The "Clandestine" series encourages you to embrace nature's imperfections and, like waves of the ocean, find beauty in their playfulness and uniqueness.