At The Ode To we are always curious to learn more about creativity and artistry, so we asked David Bramham to tell us a little bit about his life, his art and his sources of inspiration.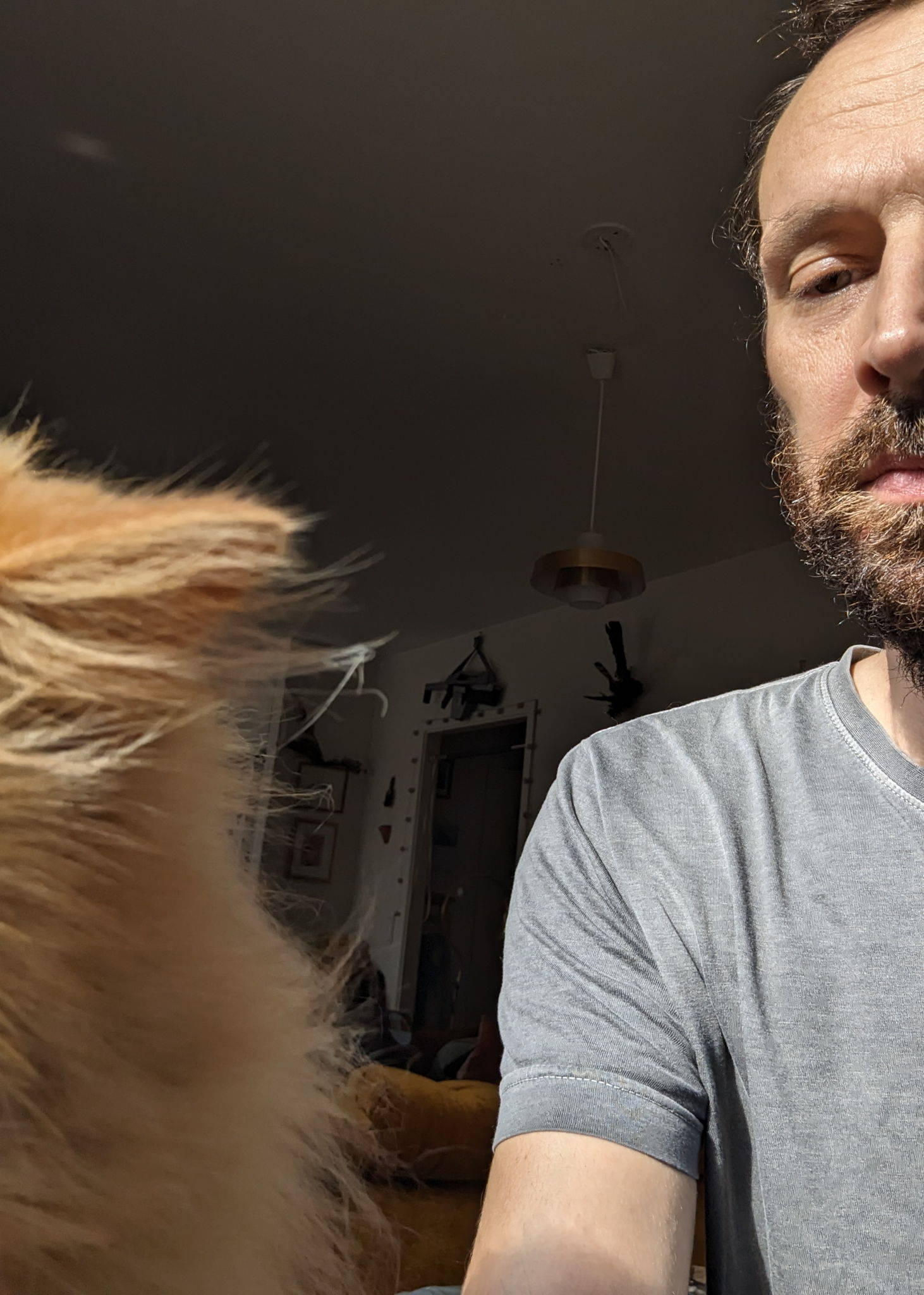 What do you call your series of artwork?
– I call this series "Cosmological Stamp Sets." These sets are named so because they were originally designed as functional stamps for ceramics work. The name reflects my desire to elevate these tools and add a sense of reverence to them, as I was deeply focused on the concept of tooling at the time. They are part of a broader collection of objects, symbols, and tools that are currently in production.
What technique have you used?
– I've utilized laser-cut and painted MDF (Medium-Density Fiberboard) for these artworks.
What inspired you to create the artworks you have made for The Ode To?
– The inspiration behind these stamp sets was to create functional tools for use in ceramics. I wanted to imbue these sets with a sense of significance, given their utilitarian purpose. They are just one element of a larger collection that encompasses various objects, symbols, and tools, all of which are undergoing development.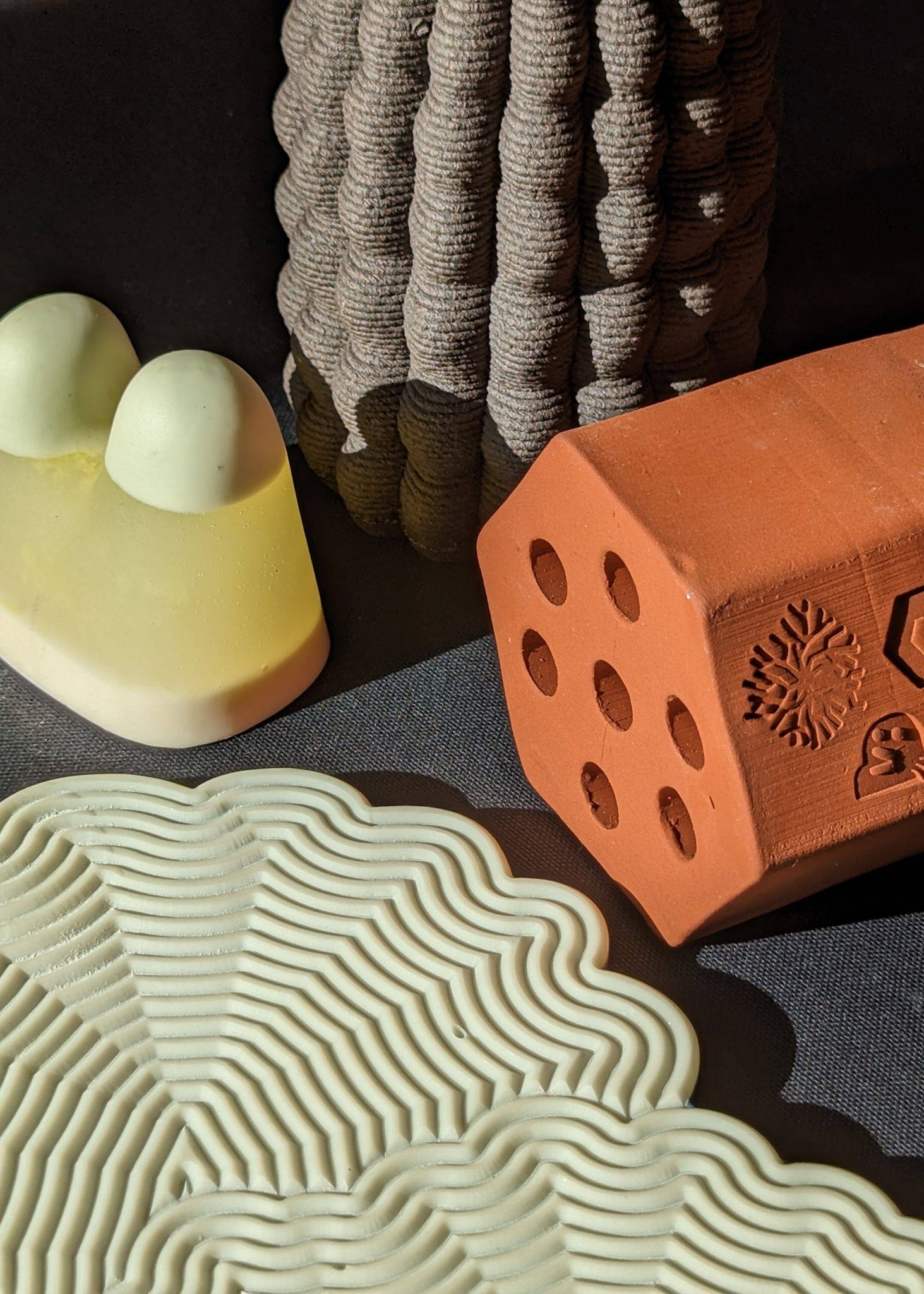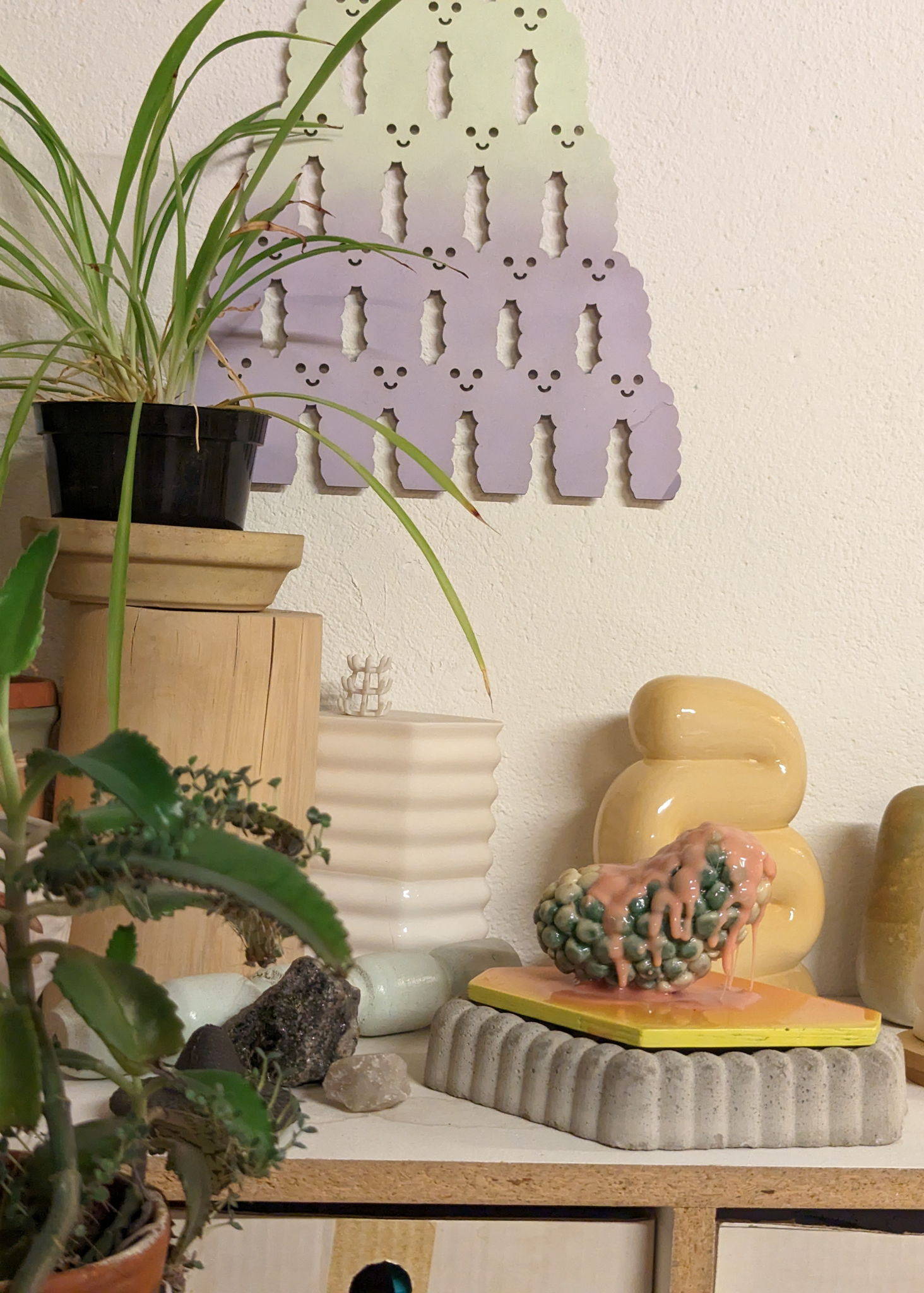 Can you tell us about your background and how you came to be an artist?
– I am originally from Southport near Liverpool, England, and I pursued a Bachelor's degree in Fine Art in Hull. Subsequently, I came to Sweden to undertake a Master's program at Valand in C.Art media, a new media-focused program. After completing my studies, I discovered KKV and their newly established electro department, where I delved into 3D modeling, 3D printing, and various digital fabrication techniques.
My thirst for knowledge led me to pursue a Master's in ceramics, exploring how digital tools could integrate with ceramics. I enjoy the process of exploring and developing new techniques and aim to create a diverse body of work with rich material variety. My work is driven by a deep curiosity, often fueled by podcasts on metaphysics, AI, consciousness, and related topics. I'm currently working on consolidating my various projects under a unified cosmological perspective, with exciting updates on the horizon.
How would you describe your art and aesthetics in three words?
– Playful, metaphysical forms.
What we love about DAVID BRAMHAM:
David's diverse background and deep curiosity infuse his work with a rich material and conceptual palette, making each piece a captivating exploration of metaphysical ideas in tangible form.