At The Ode To we are always curious to learn more about creativity and artistry, so we asked Dorothea Dejonckheere to tell us a little bit about her life, her art and her sources of inspiration.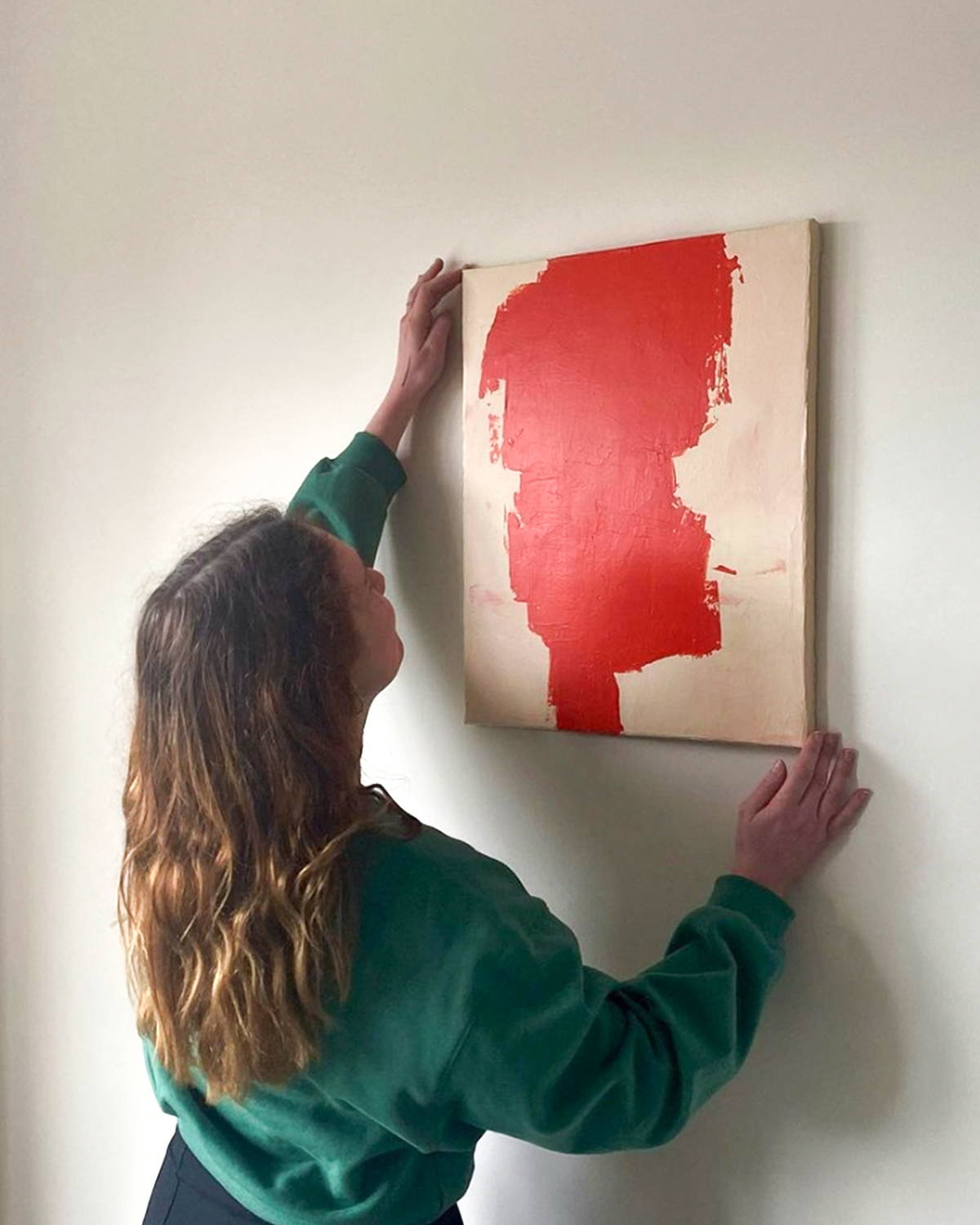 What do you call your series of artworks?
– 'When I Can Hide'. My art is a snapshot with layers of poetry of the subconscious.
What technique have you used?
– I mainly work with acrylic on canvas.
What inspired you to create your series of artworks for The Ode To?
– My works are a reflection of today's society, showing the picture perfect on social media, but hiding reality. My paintings are a translation of how I experience social media but also how to express myself. Colors, textures and layers on top of each other that forms a poetry of authenticity.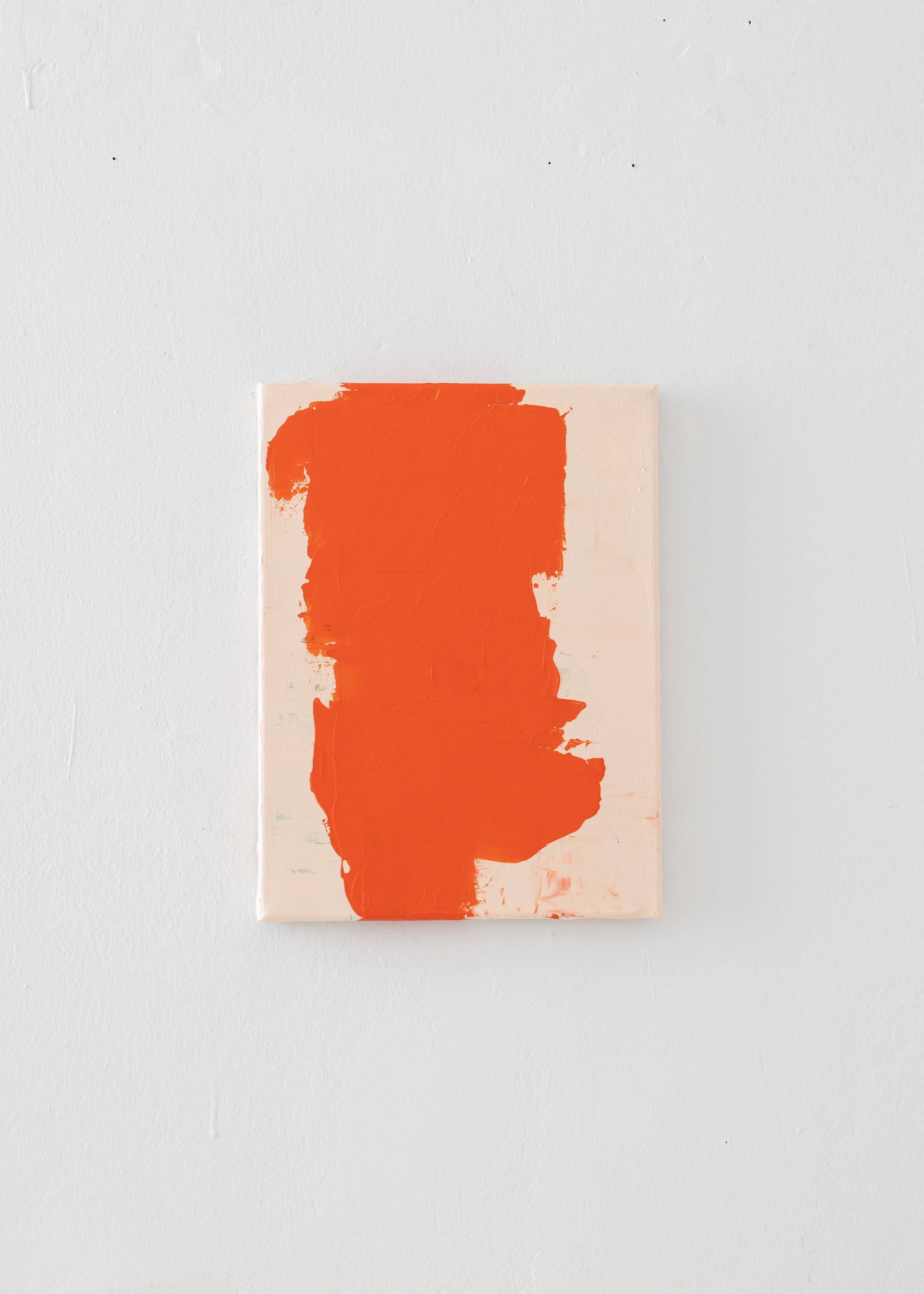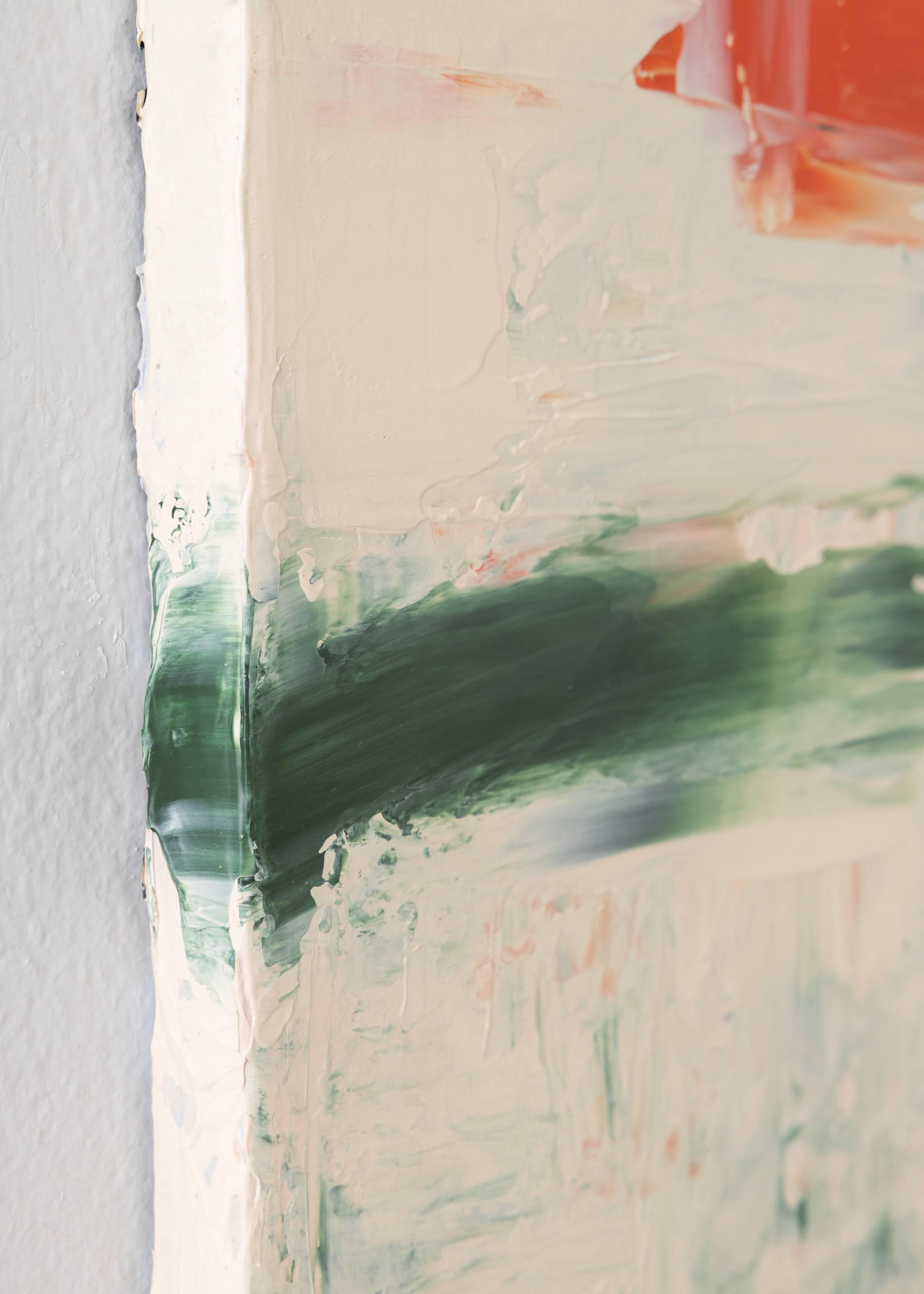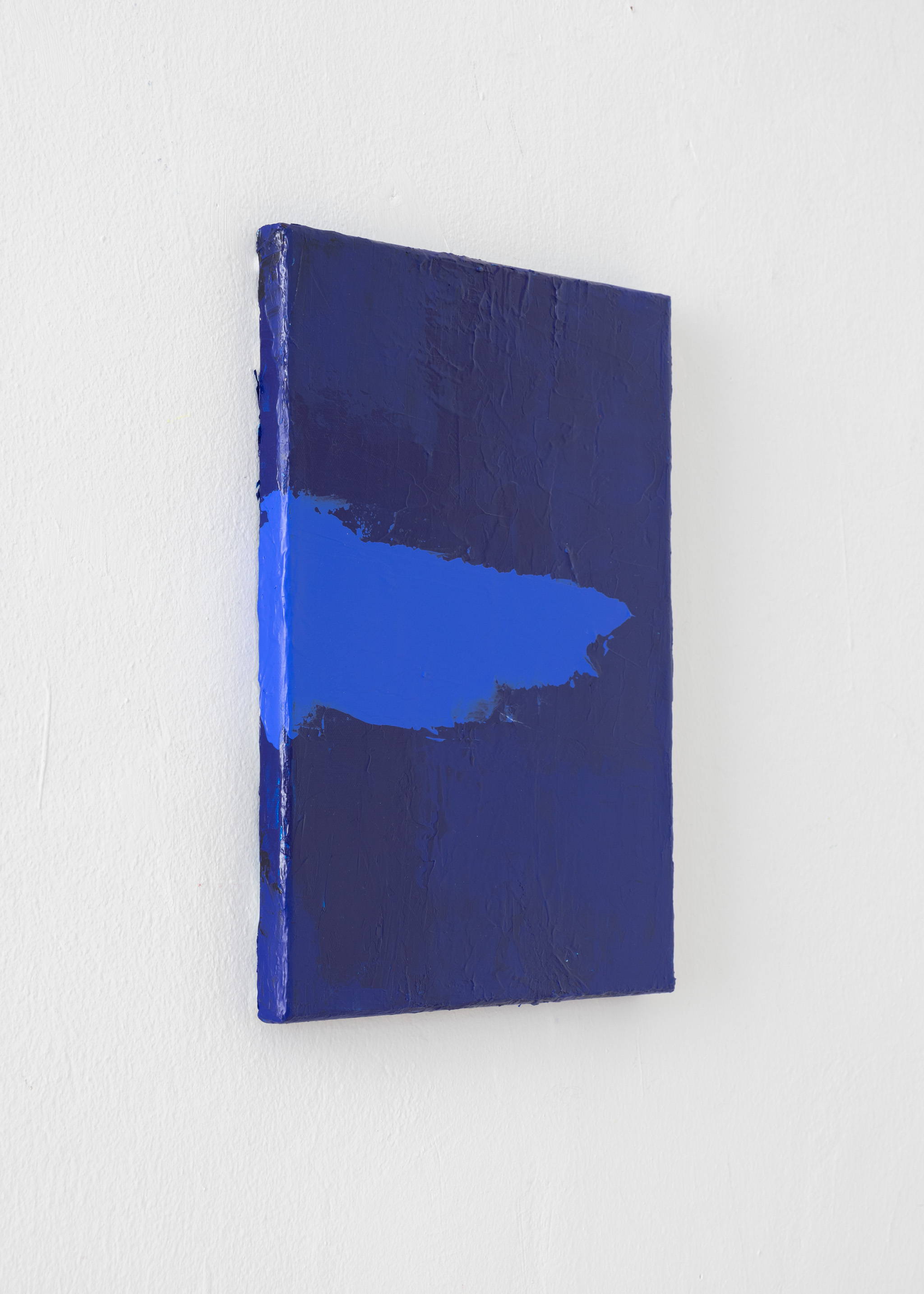 Can you tell us about your background and how you came to be an artist?
– During my studies at the Royal Academy of Fine Arts in Antwerp, I mainly experimented in free graphics. My master project was focused on charcoal on canvas but also how to express the reflection of society through art. This is something I've evolved through the years and to this day, it still plays a huge role in the creation of my artworks.
How would you describe your art and aesthetics in three words?
– Poetic, colorful, authentic
---
What we love about Dorothea Dejonckheere:
We love how Dorothea uses wide brushstrokes and bold colours to create abstract artworks with a poetic expression that speak for themselves.