At The Ode To we are always curious to learn more about creativity and artistry, so we asked artist Ebba Andersson to tell us a little bit about her life, her art and her sources of inspiration.
What do you call your series of artworks?
– 'Igen och igen'. Inspired by the repetition of everyday life and knit.
What technique have you used?
– Intarsia on a domestic knitting machine.
What inspired you to create the artworks you have made for The Ode To?
– Everyday life and my empty apartment are constant inspiration for my work. I make my knitting patterns on a grid, simplification is therefore necessary. How much is needed to make a room and to tell a story? The chairs are individuals by themselves but also signs of life in an empty space, someone has maybe just left or will soon appear.
How would you describe your art and aesthetics in three words?
– Melancolic, soft and minimalistic.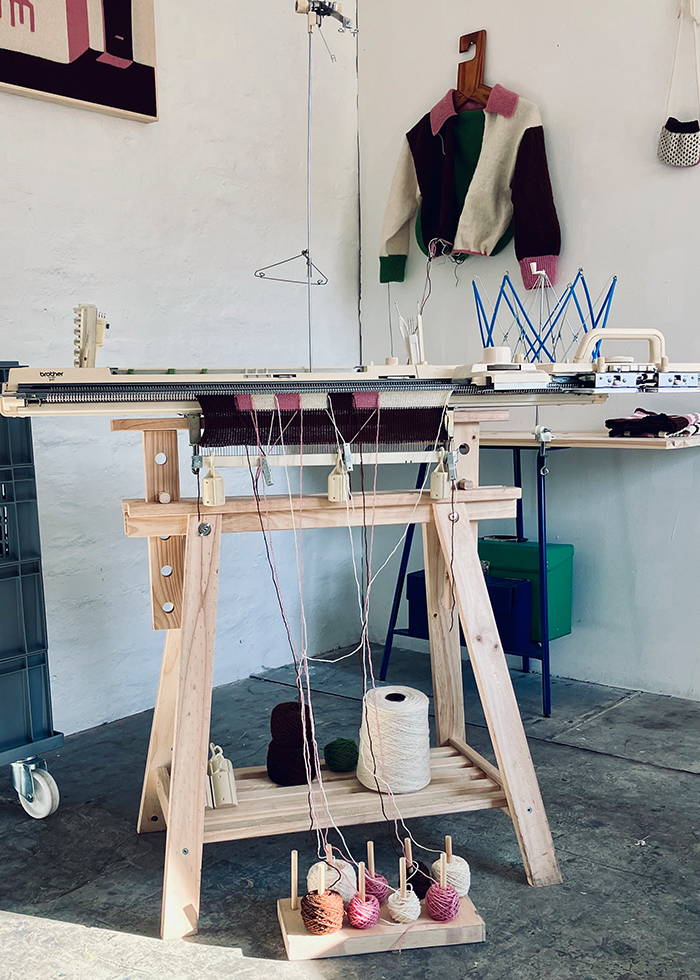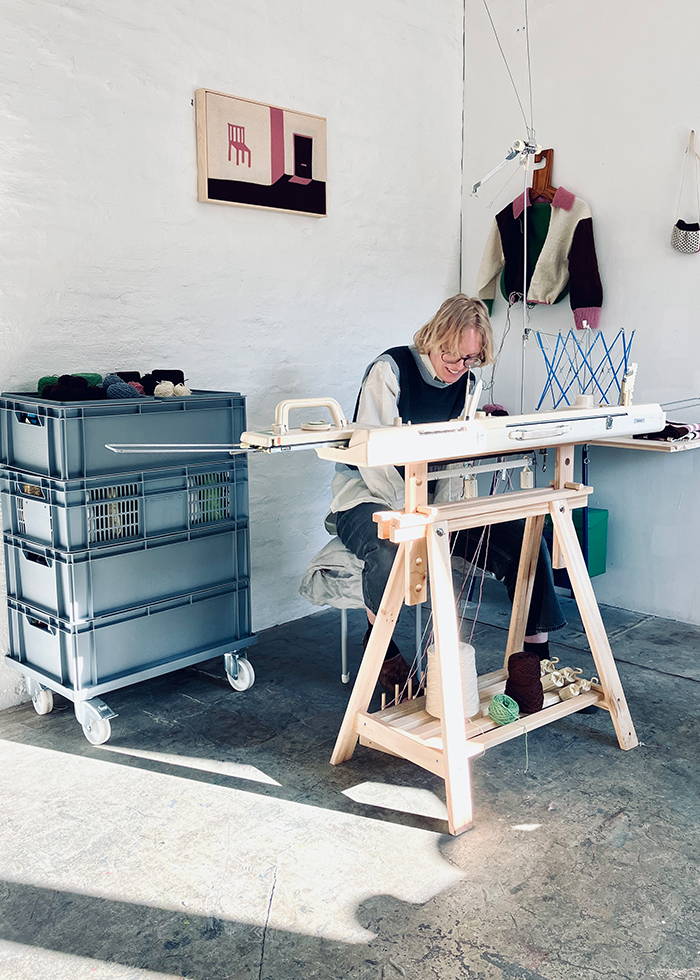 Could you tell us about your background and how you came to be an artist?
– I have a bachelor in arts and crafts specialization in textile art from HDK-Valand, in Gothenburg. I started to knit right before Covid-19 happened, I wanted something to do and needed a vest. It felt magic that a thread of yarn and needles could make a textile. I knitted the room I was in and places I wanted to be. When I was finally let back into school I tried to knit on a knitting machine, it was the same but also totally different. Now I knit on the machine during the day and with needles in bed. Knit has taken over my life. I'm always knitting something!
---
What we love about Ebba Andersson:
We absolutely adore the uniqueness of Ebba Anderssons work. The melancolic and simplistic expression along with the soft colour palette of her artworks really makes our hearts pound.