At The Ode To we are always curious to learn more about creativity and artistry, so we asked Fabio De Felice to tell us a little bit about his life, his art and his sources of inspiration.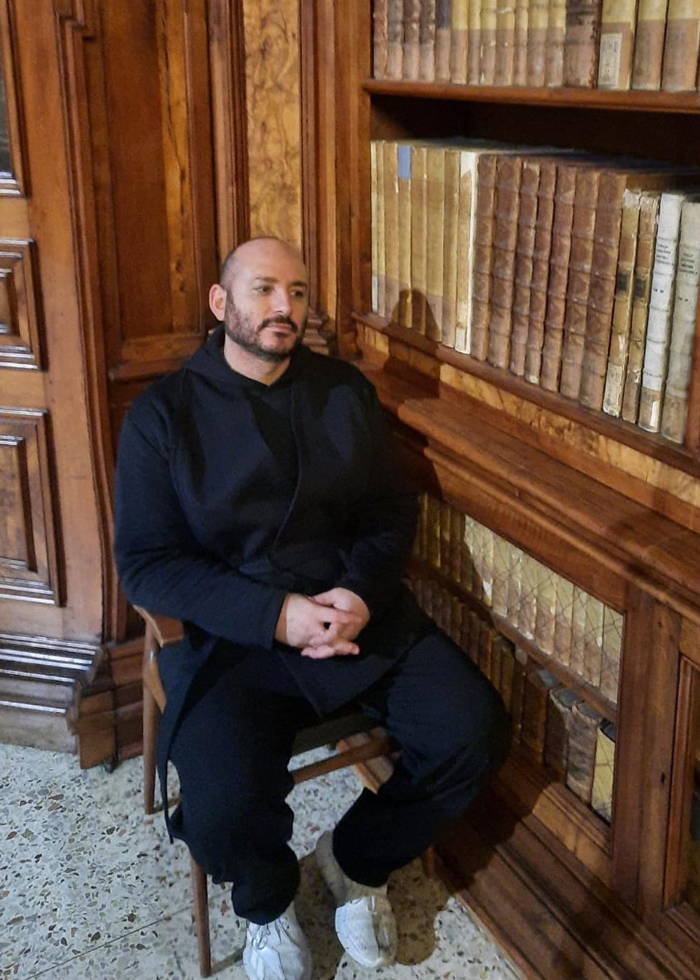 What do you call your series of artworks and why?
– I would like to call my series "Intimate" because it focuses on natural, intuitive gestures rather than words, providing a close-up portrayal of intimacy and sensitivity.
What techniques have you used?
– For this series, I have primarily used oil on canvas as my chosen medium.
What inspired you to create the artworks for The Ode To?
– The series is inspired by the Danish freshness of colors combined with the Italian classic technique, resulting in a harmonious blend of influences.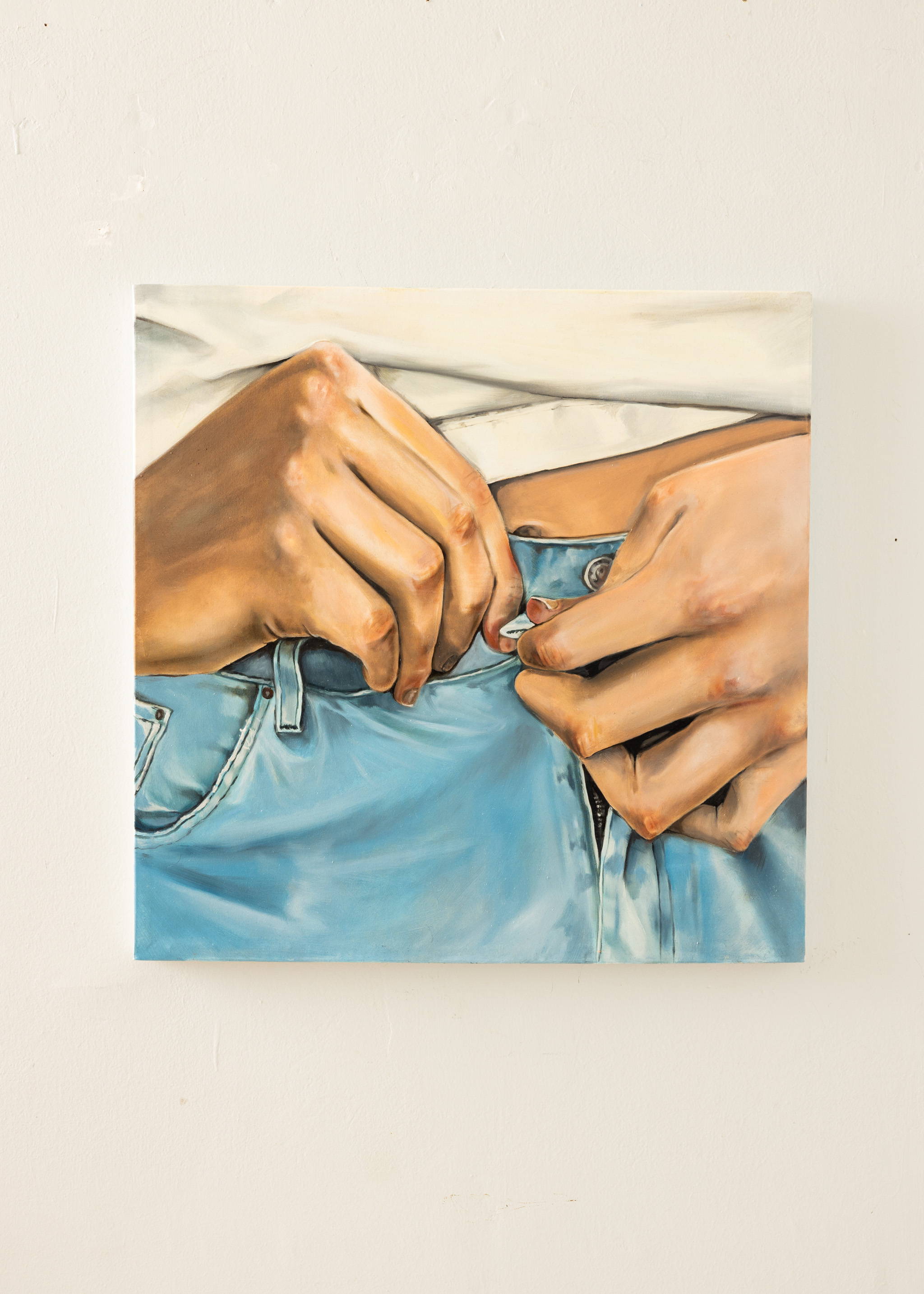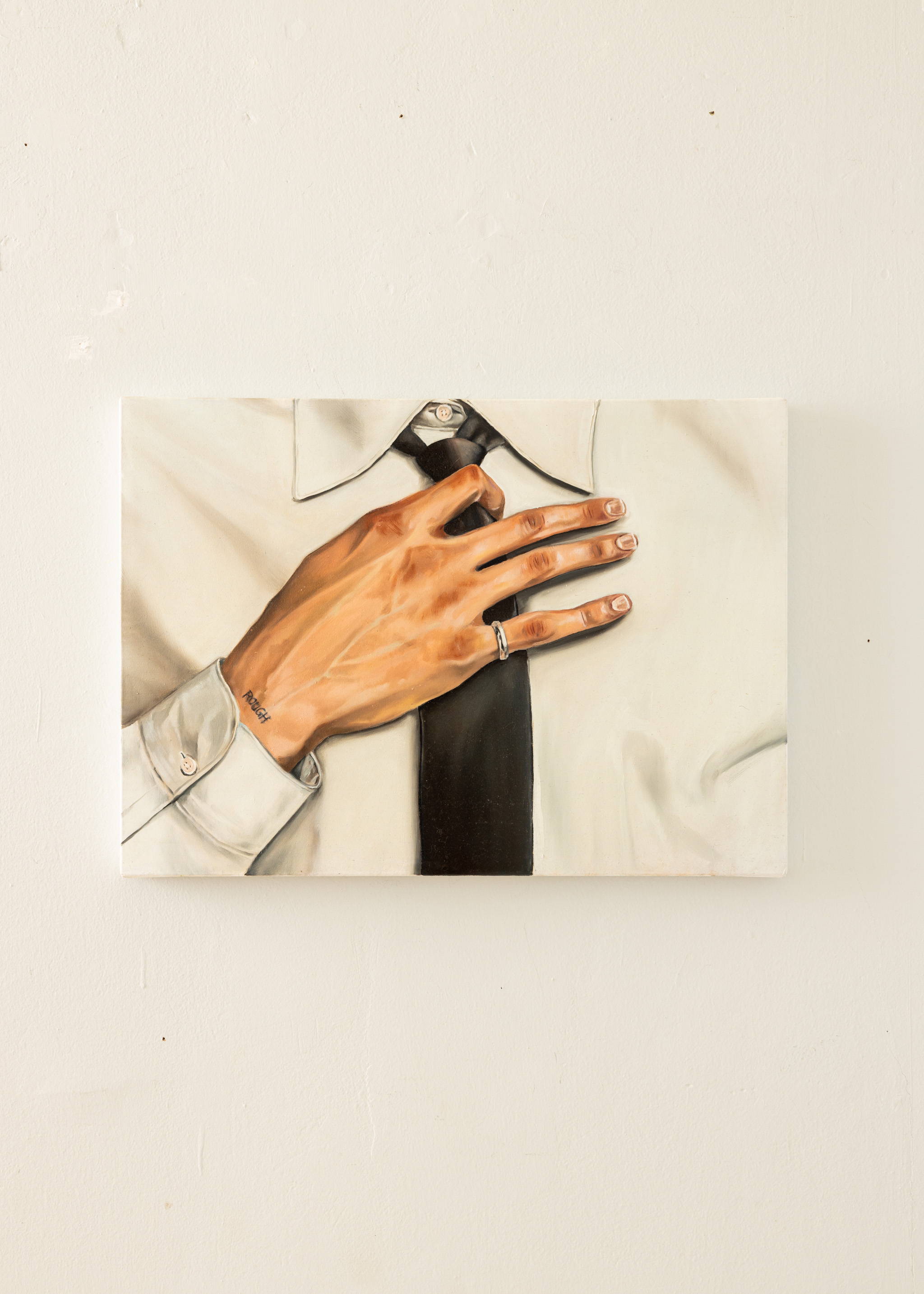 Can you tell us about your background and how you came to be an artist?
– I attended the Arts High School under the guidance of renowned painters Franco D'indeo and Renato Nosek. In 1999, I relocated to Milan, where I began working as an illustrator for prominent fashion brands, specializing in design and textile development. Throughout the years, I continued to practice painting in my studio, drawing inspiration from favorite artists like Martin Margiela, Domenico Gnoli, and Michael Kirkham. Starting from 2020, I embarked on a series of works that portray unidentified models, emphasizing details, gestures, and actions over the subject itself. This poetic choice mirrors the approach of Domenico Gnoli, who believed that painting no longer needs to be concerned with the culture of the era, but rather focuses on creating imaginary portraits by shifting traditional framing and highlighting specific elements that help identify the subject.
How would you describe your art and aesthetics in three words?
– My art can described as simple, modern, and classic, as it's capturing a balance between these elements.
---
What we love about Fabio De Felice:

Fabio's ability to capture close-up moments in his compositions evokes a sense of intimacy and invites viewers to engage with the intricate details, showcasing his exceptional talent and attention to artistic precision.