At The Ode To we are always curious to learn more about creativity and artistry, so we asked Swedish artist Julia Olanders to tell us a little bit about her life, when art imitates play and how toxic materials can be turned into something beautiful.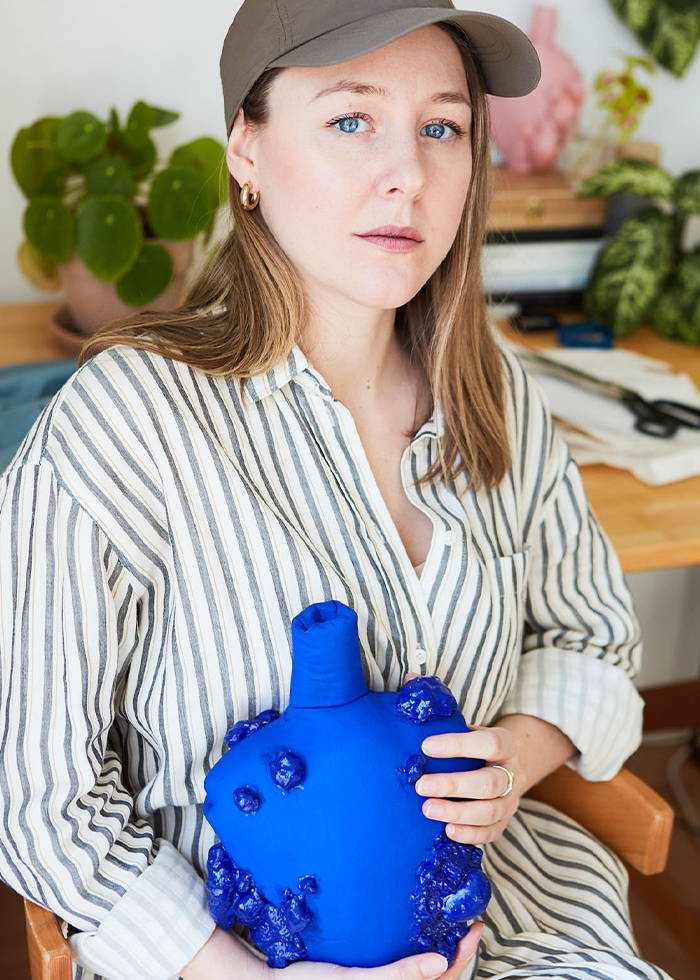 At The Ode To we admire your great sense of craftsmanship, can you tell us about what techniques you use when creating your artworks?
– I use a lot of different casting techniques to shape and re-shape materials. Transformation is a key element in my creative process. Right now, I'm very interested in construction materials like plaster, jesmonite, concrete and insulation foam. I have a strong love/hate relationship with foam since it's so toxic for me, and for the environment, to work with. But that's also the reason why I chose to include it in my project; I wanted to explore if something toxic also can be beautiful and decorative?
How come you decided to be an artist?
– I guess it's in my blood, from my mother's side of the family. Ever since I was a little girl, it came naturally for me to think and act through art and creative projects. But back then I didn't understand that it was art I was creating. Or maybe it's the other way around—my way of creating art is the same as me playing games as a little girl, I just never really grew out of it. I started studying art straight out of school, and later dipped my toe in both the craft- & design-pool, as a contemporary jewelry artist and later as a designer—graduating from a master's in design in 2019. I also did a year of art school in Gothenburg and then later took my bachelor in Contemporary Jewelry at Gerrit Rietveld Academie in Amsterdam, and my master's degree in design at Konstfack here in Stockholm. It's been quite a journey.
How would you describe your art and aesthetics?
– I recently heard that I fit into the term maximalist. But maybe it should be called deconstructed ready-mades? Or misplaced materials.
When creating your series of artworks for The Ode To, called Betweenness Vessels, what was your thoughts and inspiration?
– Materials and objects have specific connotations that help us categorize and relate to them. A sewn piece of fabric is often associated with a cushion, while building materials are associated with heavy industries and toxic construction sites. By combining them into this blob of a thing—like a body stripped from its revealing skin, a fleshy equivalent of the antique statue, I hope to invoke a sense of confusion in the viewer, a way of interrupting our categorization. Almost as a representation of our times of building and rebuilding, bodies sprung out of the stinking piles of materials we make and consume and throw away.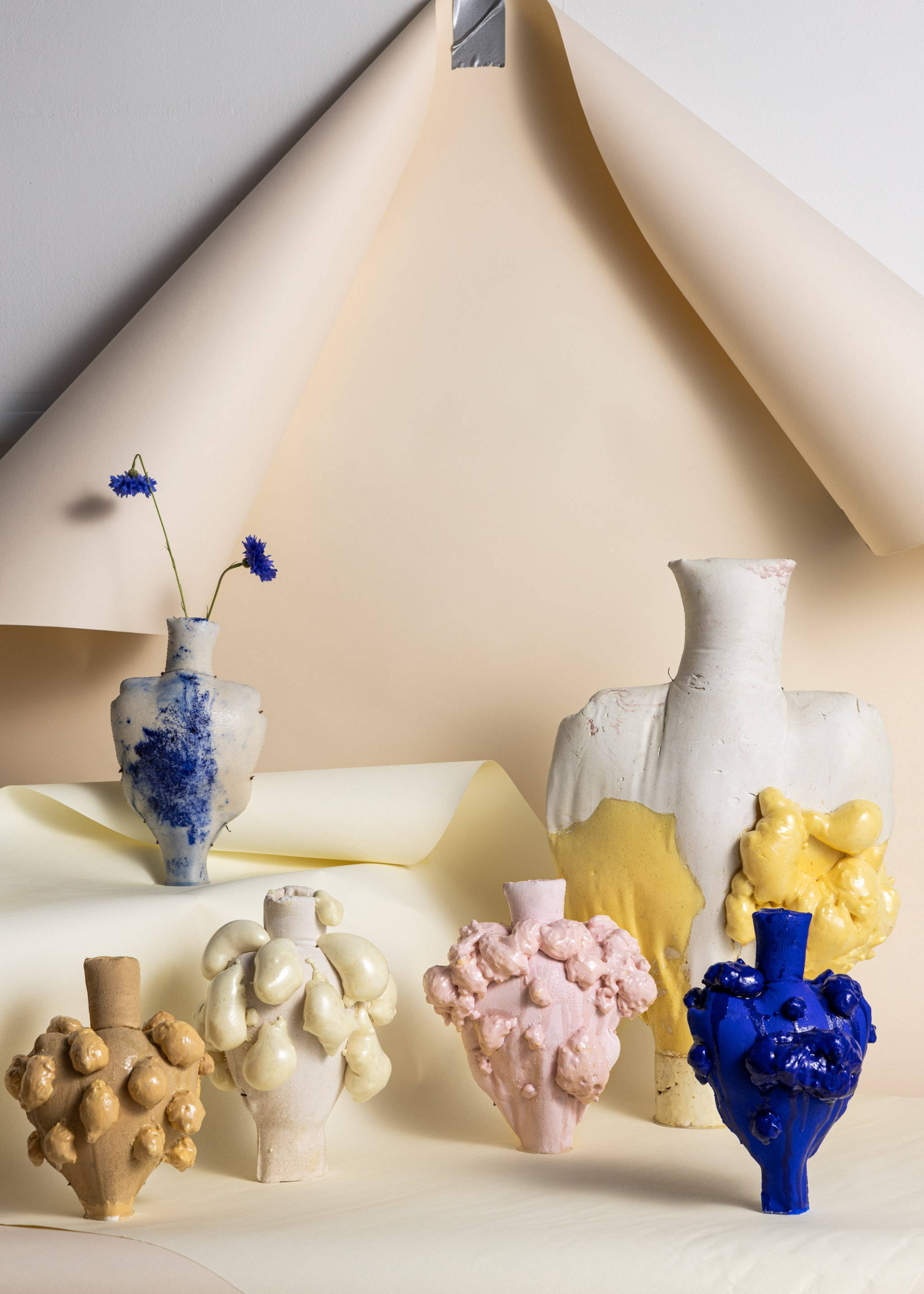 ---
What we love about Julia Olanders:
The art of Julia Olanders never leaves us at The Ode To untouched, instead we are intrigued, curious and amazed by the many layers of meaning that Olanders' artworks possess.