At The Ode To we are always curious to learn more about creativity and artistry, so we asked Markus Emilsson to tell us a little bit about his life, his art and his sources of inspiration.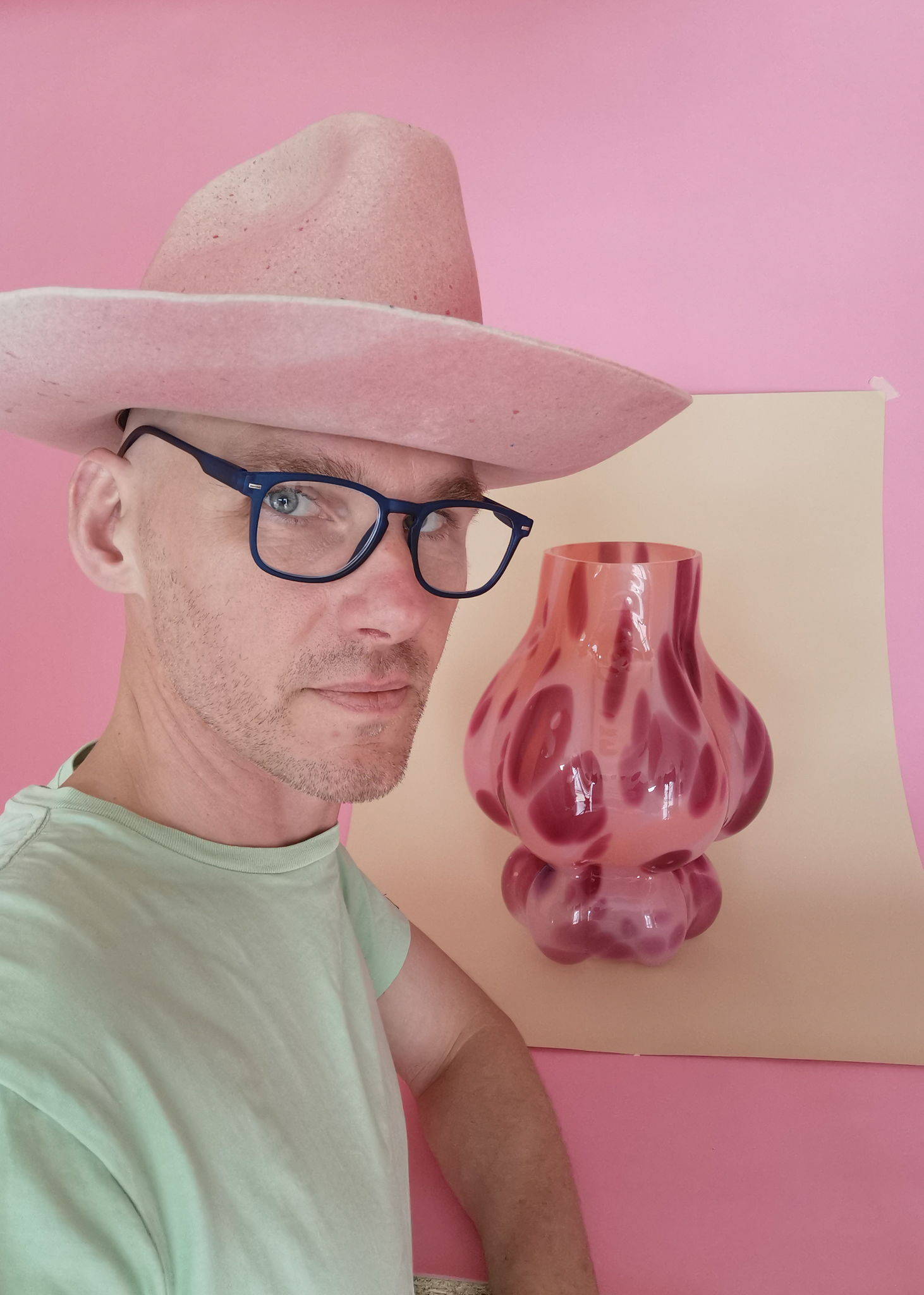 What do you call your series of artwork?
– I call this series "Bombastico" because I envisioned it as a collection of vases that are Big, Bold, and Beautiful! The name captures the exuberance and joyful extravagance of these vases. Recently, I introduced a smaller version named "BoomBoom" to the family, maintaining its strong colors and striking shapes.
What technique have you used?
– The Bombastico and BoomBoom vases are crafted using a semi-open mold, allowing the hot glass to partially expand freely. This introduces an element of randomness in the creative process, resulting in each vase having slight variations in shape and volume. To achieve the vibrant colors, I use opaque glass colors applied in multiple layers.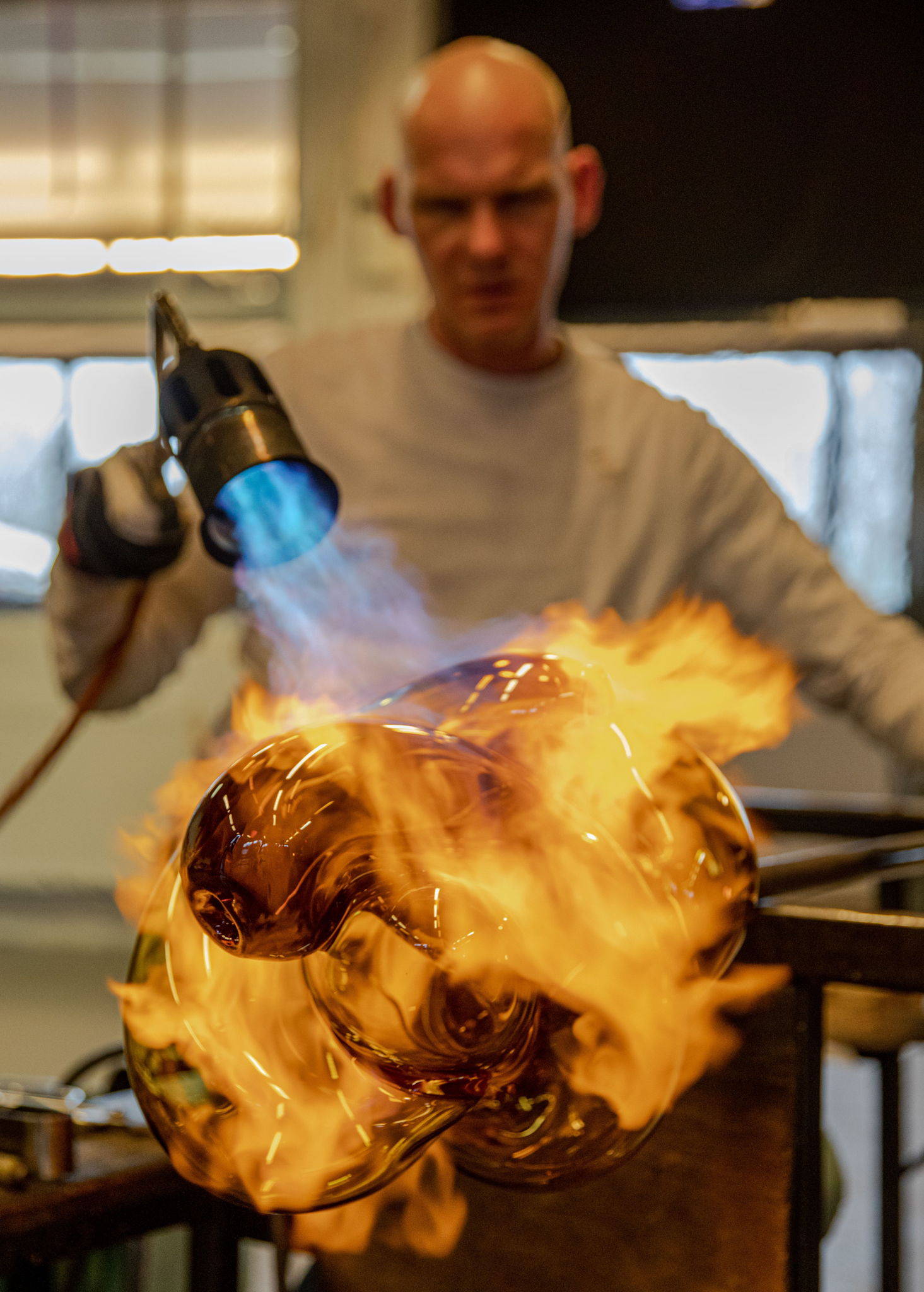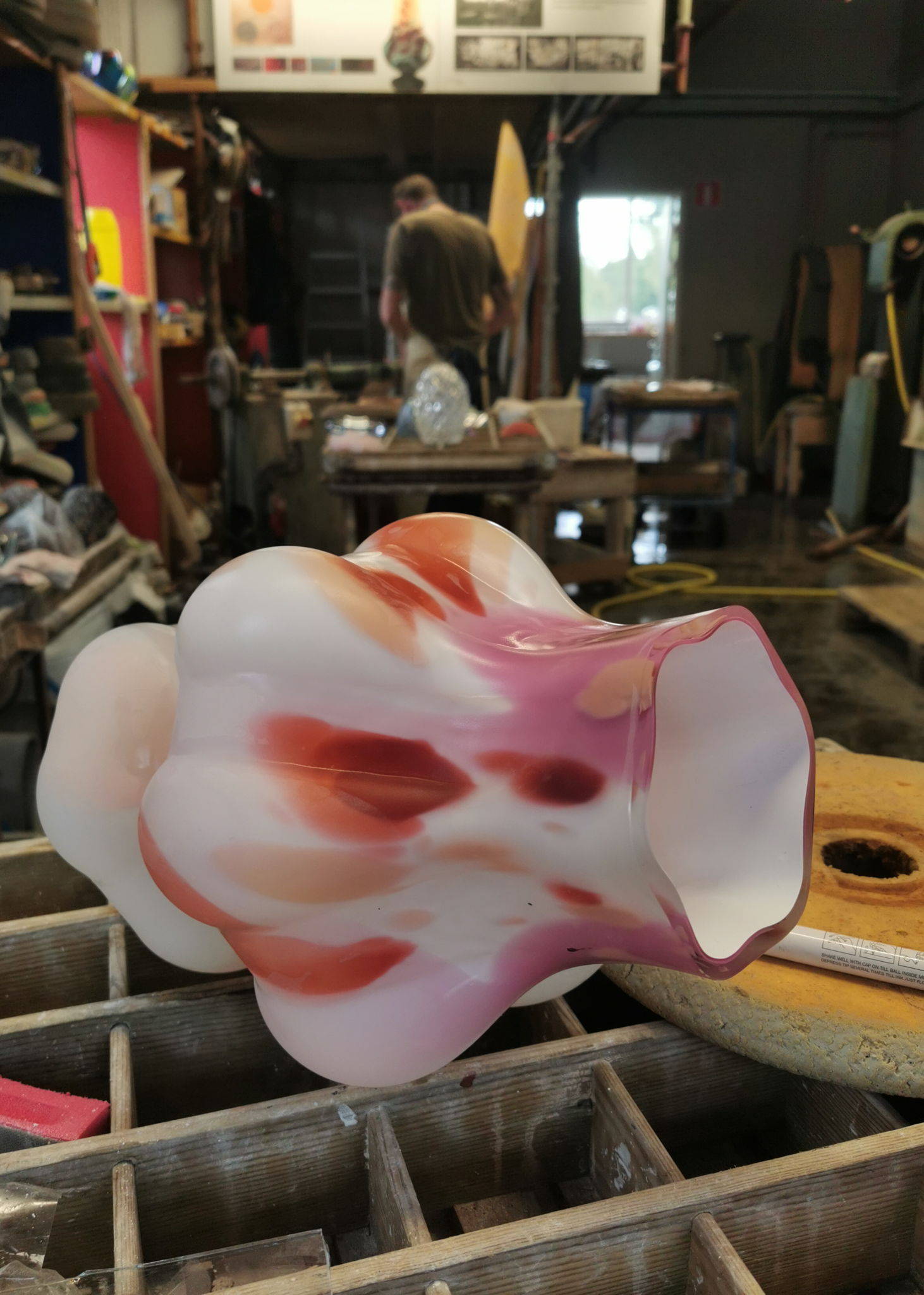 What inspired you to create the artworks you have made for The Ode To?
– With the Bombastico series, I aimed to design eye-catching, extravagant vases with sculptural qualities. These vases serve both as functional everyday objects and as artistic expressions that blend controlled design with the unpredictability of craft. I wanted them to exude vivacity, joy, and the ability to command attention effortlessly. Personally, I cherish moments when the ordinary suddenly becomes extraordinary, and I wanted these vases to evoke that feeling.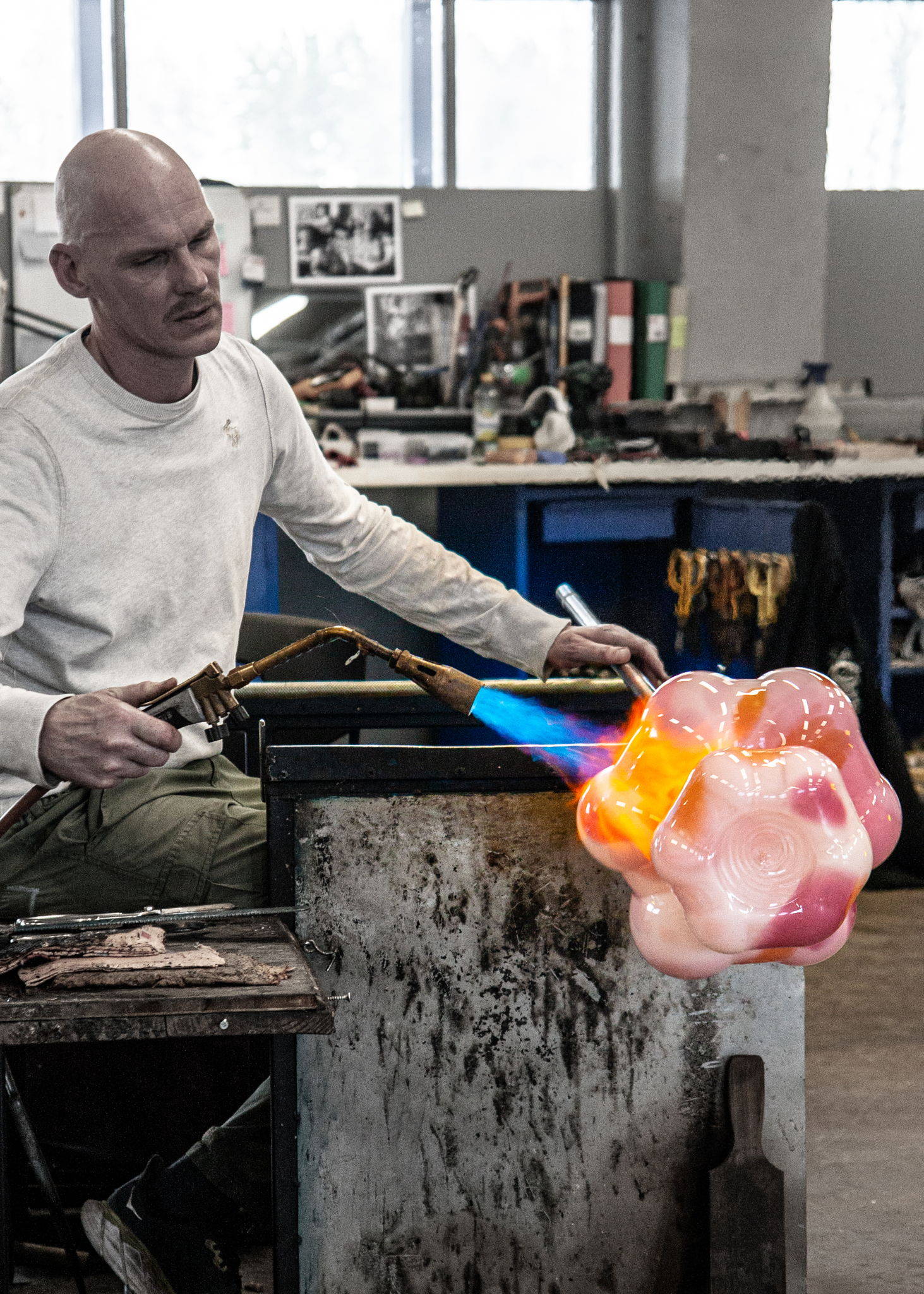 Can you tell us about your background and how you came to be an artist?
– My journey as an artist is rooted in my passion for glassblowing. The physicality and choreography of glassblowing require complete presence, both mentally and physically. It's a practice that demands responsiveness, adaptability, and teamwork, which aligns with my temperament and artistic aspirations.
Glass is my primary medium, encompassing unique sculptures, installations, and small-scale production of everyday objects. In my art projects, I'm intrigued by the holistic experience and how art interacts with visitors, spaces, and contexts. I aim to create immersive experiences that range from imaginative journeys to contemplative meditations, sometimes involving participatory actions. I view the audience as material to observe, engage with, and shape, which has led me to curatorial and educational roles in art institutions and schools.
My glass journey began with rigorous training at the glass schools in Kosta and Orrefors, Småland. Subsequently, I pursued university studies, culminating in a master's degree from Konstfack in 2015, specializing in glass and craft.
How would you describe your art and aesthetics in three words?
– Abstract, voluminous, with a touch of precision.
What we love about MARKUS EMILSSON:
Markus' artistry is a unique blend of abstract form and meticulous craftsmanship. His art invites viewers to celebrate the extraordinary in the ordinary, offering a delightful experience that combines the controlled design with the spontaneity of the craft.