At The Ode To we are always curious to learn more about creativity and artistry, so we asked Melissa Hartley to tell us a little bit about her life, her art and her sources of inspiration.
What inspired you to create the artworks you have made for The Ode To?
– I draw inspiration from my surroundings, focusing on architecture and capturing ephemeral moments that could easily slip away unnoticed. Each body of work gets a distinct color palette based on geographic locations. I also explore how different colors can relate to each other and create a well balanced piece of art.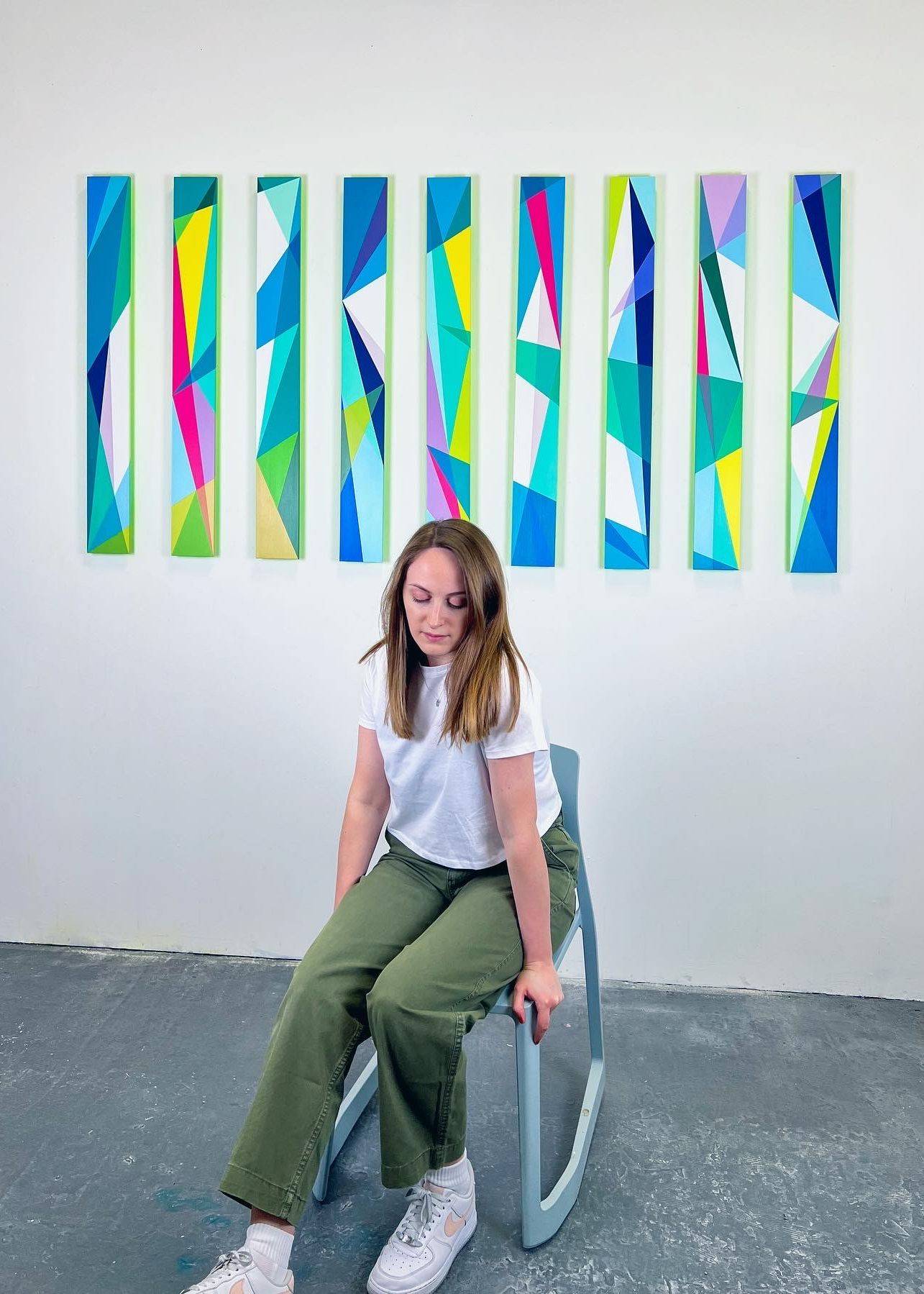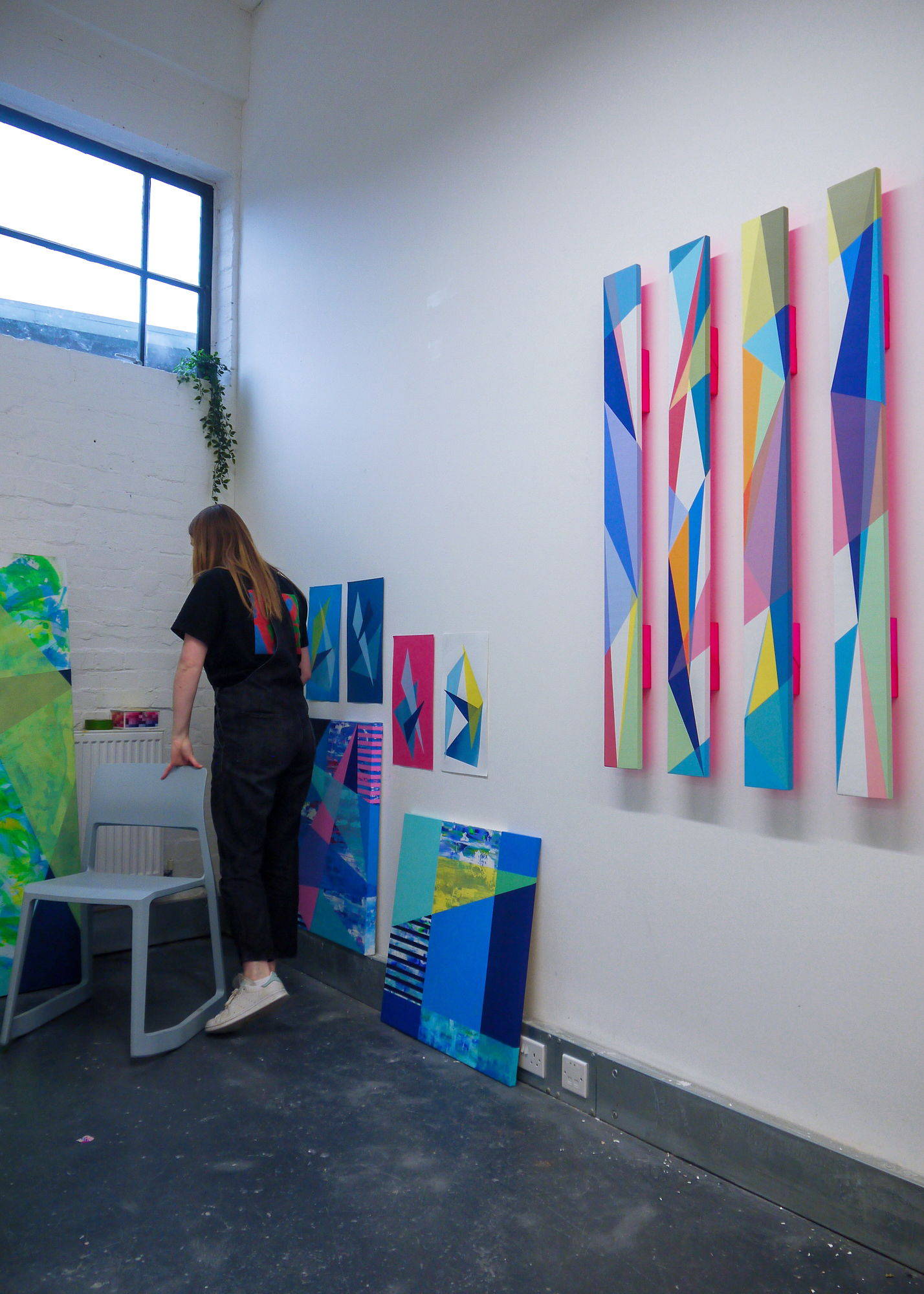 What technique have you used?
– In my work I use geometric abstraction and hard-edge painting that explores the relationship between space, shape, color and light.
What other artists do you admire?
– So many artists inspire me, but I would have to say I really admire Rana Begum. She focuses on minimal abstraction and beautifully blurs the boundaries between sculpture, painting and architecture.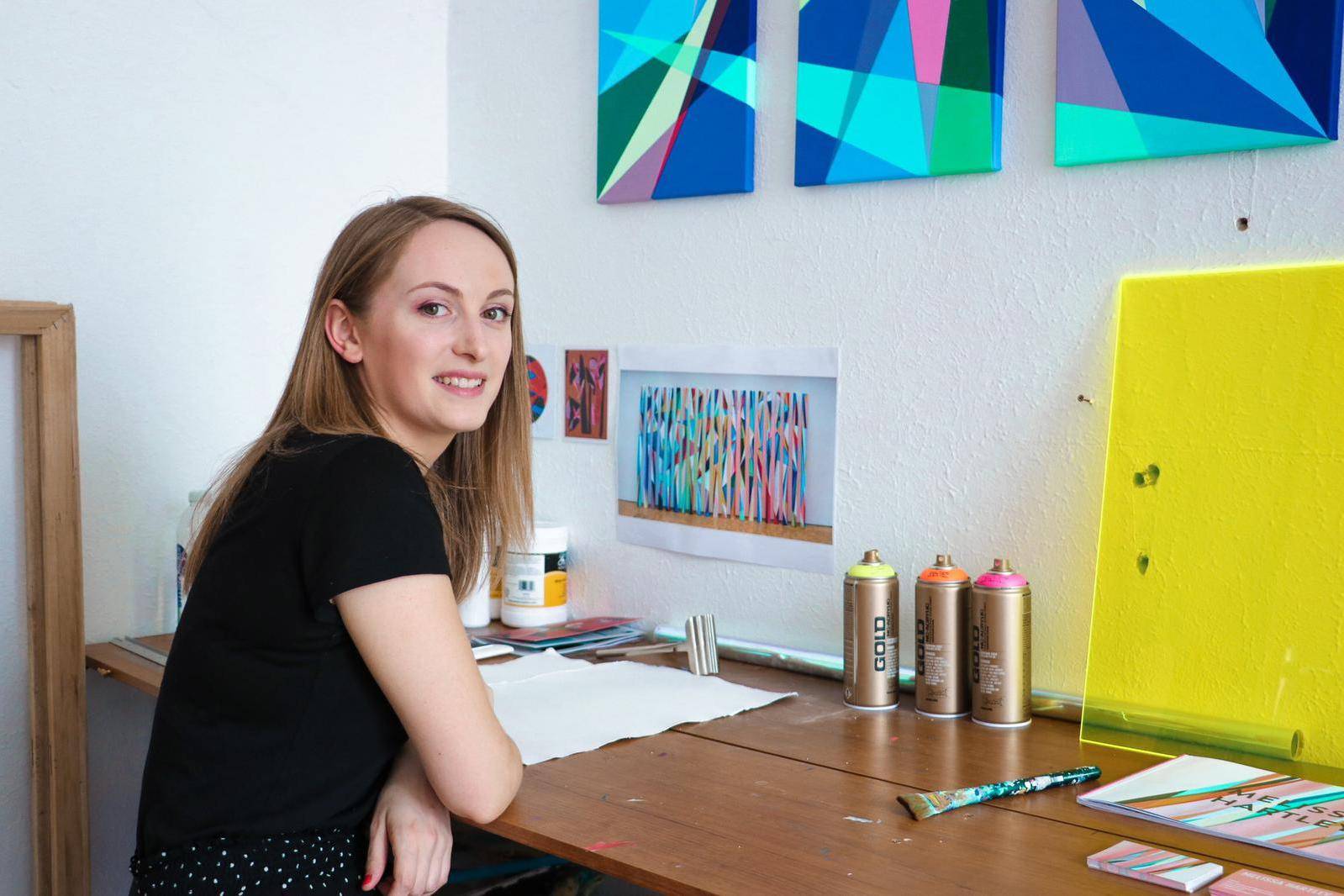 Can you tell us about your background and how you came to be an artist?
– Growing up in an artistic family allowed me to be in a creative environment. I wanted to be an artist from a very young age and that led me to an art education at Leeds College of Art. After completing an art foundation year I studied at Central Saint Martins. In 2019 I graduated with a BA in Fine Arts. Since then I have been a full-time artist and muralist, designing and producing murals for different companies whilst developing my own practice.
How would you describe your art and aesthetics in three words?
– Colorful, bold and playful.
What we love about MELISSA HARTLEY:
The abstract world of Melissa Hartley is a joyful place of colorful geometry. In her paintings she catches the architecture of her surroundings in fleeing moments while exploring the relationship between space, shape, color and light. It's modern wall art at its best.