FURNITURE DESIGNER GONE CERAMIST
At The Ode To we are always curious to learn more about creativity and artistry, so we asked Milena Wójcik, the artist behind Mimi Vases, to tell us a little bit about her life, her art and her sources of inspiration.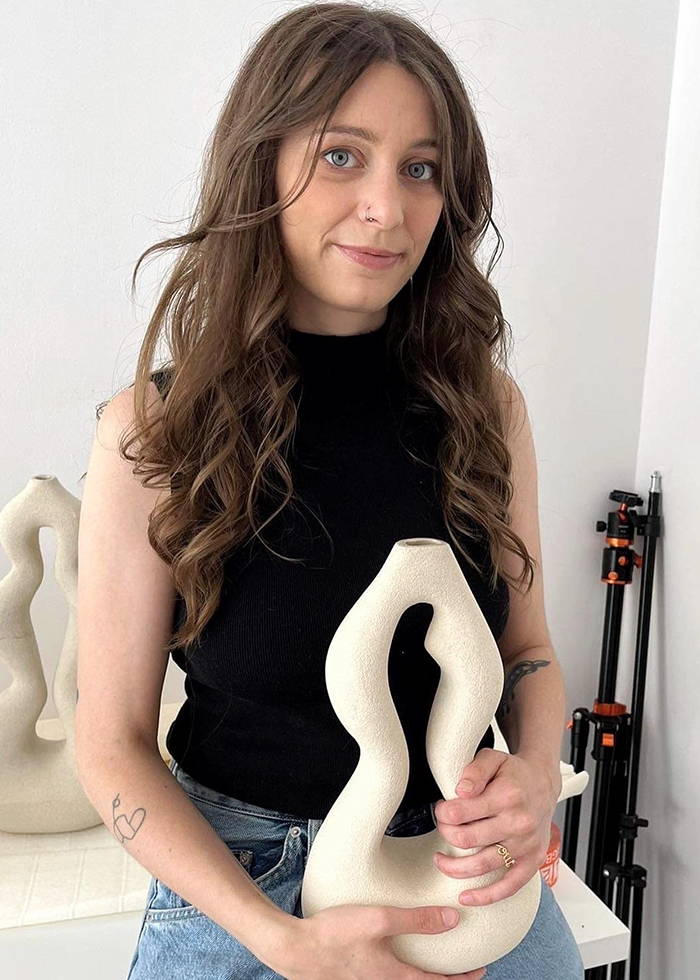 What do you want to call your series of artworks?
– 'Soft Edges', a name that emphasizes the smooth and gentle curves of the vases, while also hinting at the natural world and the idea of soft edges and organic shapes.
What technique have you used?

– The series consists of handmade stoneware ceramics that are glazed on the inside and fired in high temperature.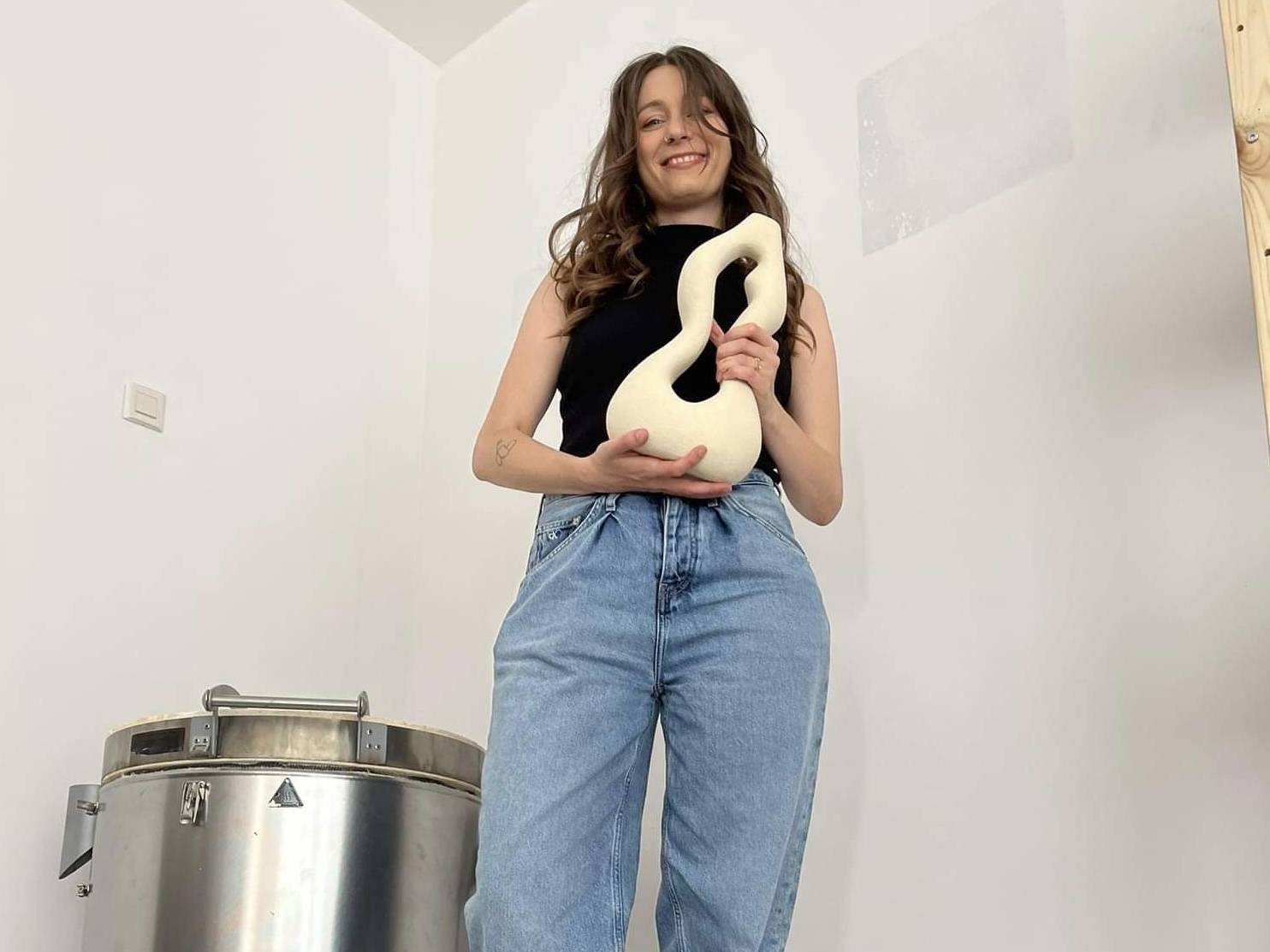 What inspired you to create the artworks you have made for The Ode To?
– As a professional designer, I wanted to create something outside of my usual realm when I began making ceramics. I desired to move away from functional objects and instead create something that was visually soothing but not too predictable. I aimed to craft a well-designed object that could complement any interior space without overpowering it.
What other artists do you admire?
– I don't really have one favourite artist. There are plenty of artists I respect for different aspects of creation and from different fields. I sure admire big artists like Henry Moore, Louise Bourgeois, Isamu Noguchi, Wojciech Fangor or Joan Miró but I also love new creators from totally different fields like David O'Reilly or Angela Kirkwood and of course my beloved fiancé Lukasz Goledzinowski.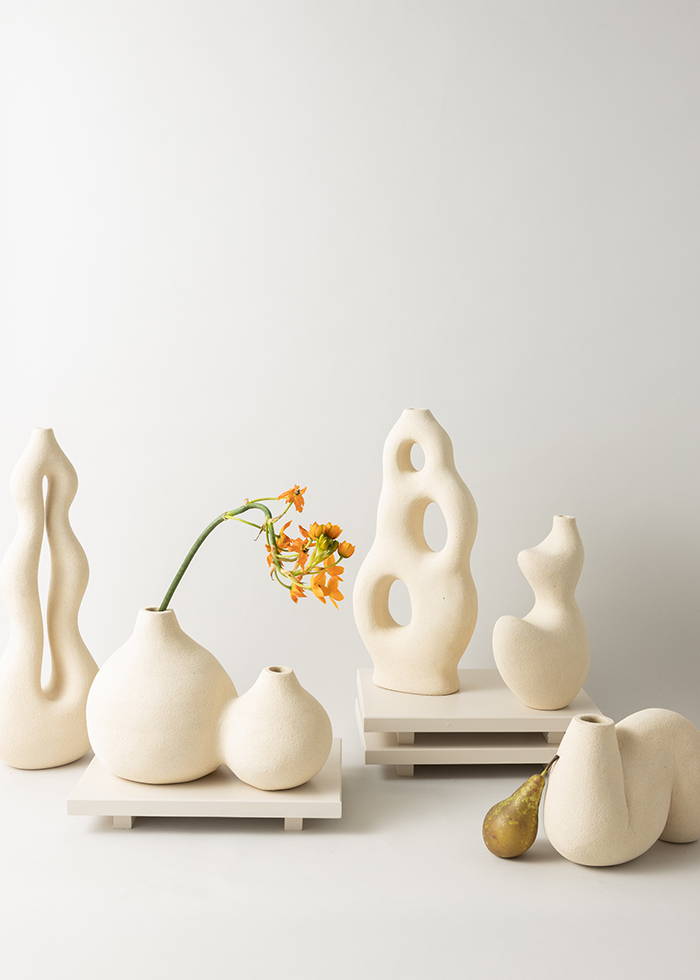 Could you tell us about your background and how you came to be an artist?
– I studied industrial design and worked as a furniture designer for several years after graduation. But, since ceramics had always been on my mind and since I strive to constantly evolve, I switched lanes. While still at my old job, I would sometimes draw designs for various vases but didn't know how to make them. Eventually, I took a beginner's course in ceramics and that's when the ideas for my vases came to me naturally. It was a long journey of working with the material, refining my ideas, and perfecting my techniques.
How would you describe your art and aesthetics in three words?
---
WHAT WE LOVE ABOUT MIMI VASES:
We're amazed by the detailed craftsmanship as well as the gentle and serene expression that is typical for the ceramic objects of Milena Wójcik, the artist behind Mimi Vases.