Making Art of everyday life:
At The Ode To we are always curious to learn more about creativity and artistry, so we asked Vera Klaus to tell us a little bit about her life, her art and her sources of inspiration.
What inspired you to create the artworks you have made for The Ode To?
– My everyday life is what inspires me the most. It's often full of hustle and bustle, something going on with the kids, always a bit chaotic – but also, full of happiness and positive energy. I hope that mix of emotions is what my paintings can express to the viewers of my work.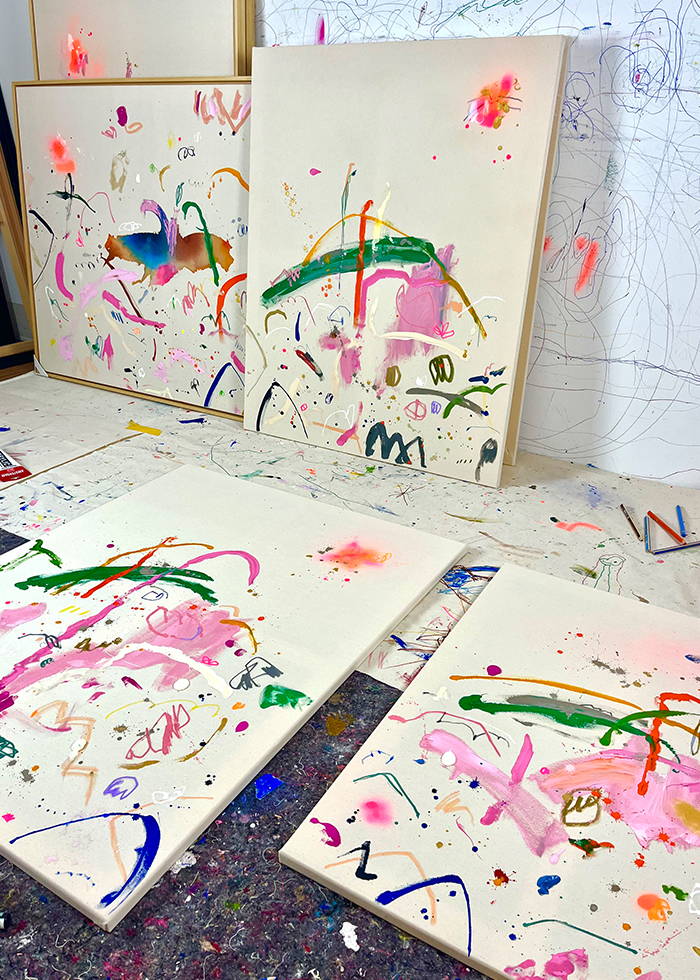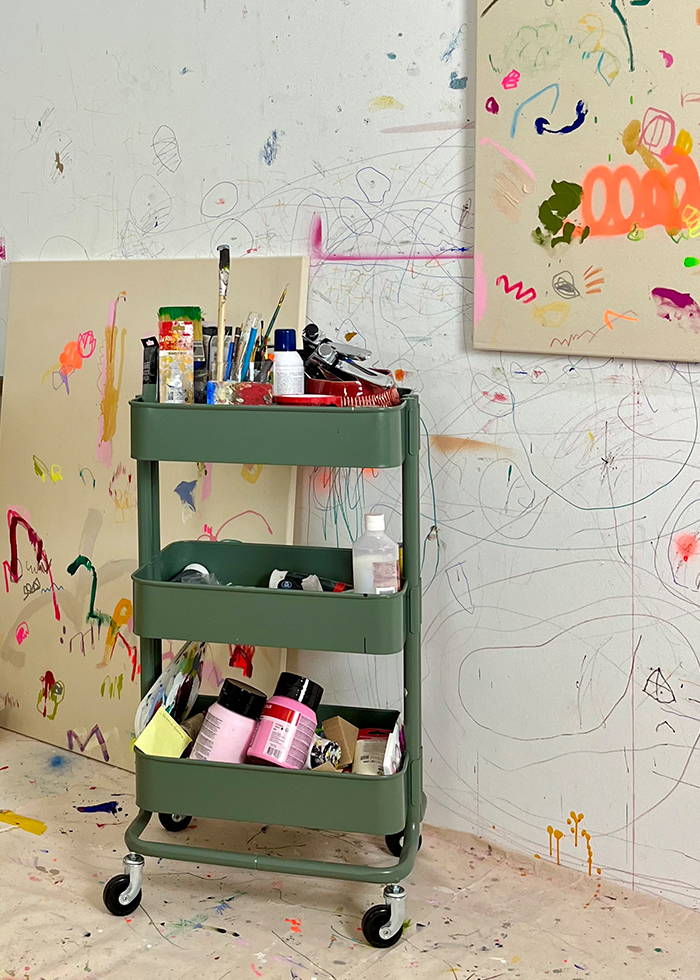 What technique have you used?
– I use acrylic, pastel chalk and oil chalk to make my paintings.
Can you tell us about your background and how you came to be an artist?
– Creativity has always been a big part of my life. But it was only about a year ago that I picked up a brush for the first time. It grabbed my full attention immediately. It was love at first sight. I can be myself completely when I'm painting, and I love the energy that arises.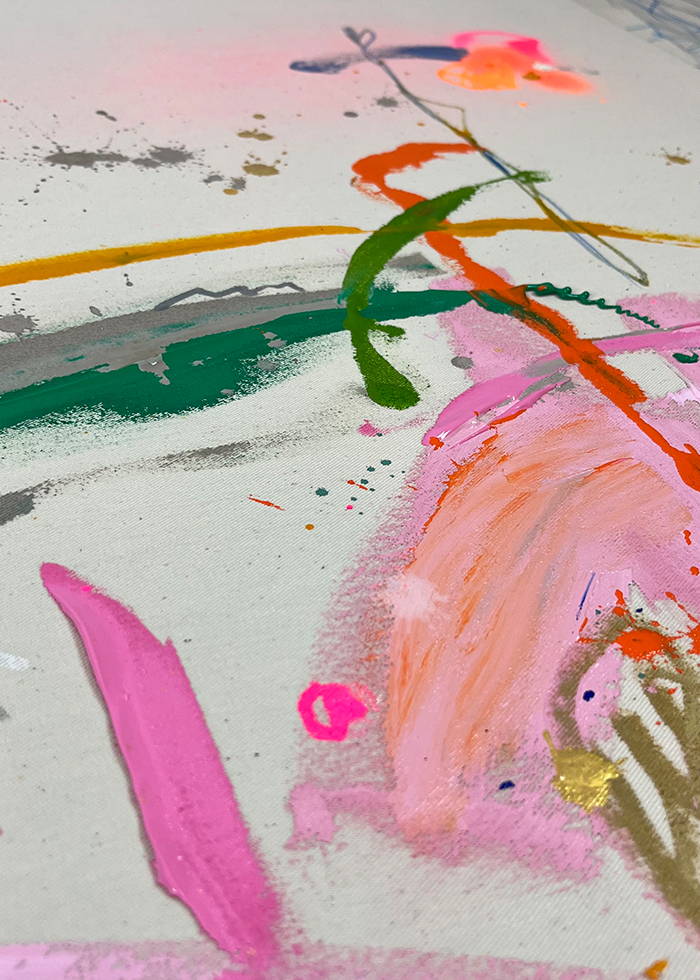 How would you describe your art and aesthetics in three words?
Abstract, colorful, energy.
---
What we love about Vera Klaus:
The happy colours, the energetic expression, and the playful vibe – what's not to love about Vera Klaus' art?