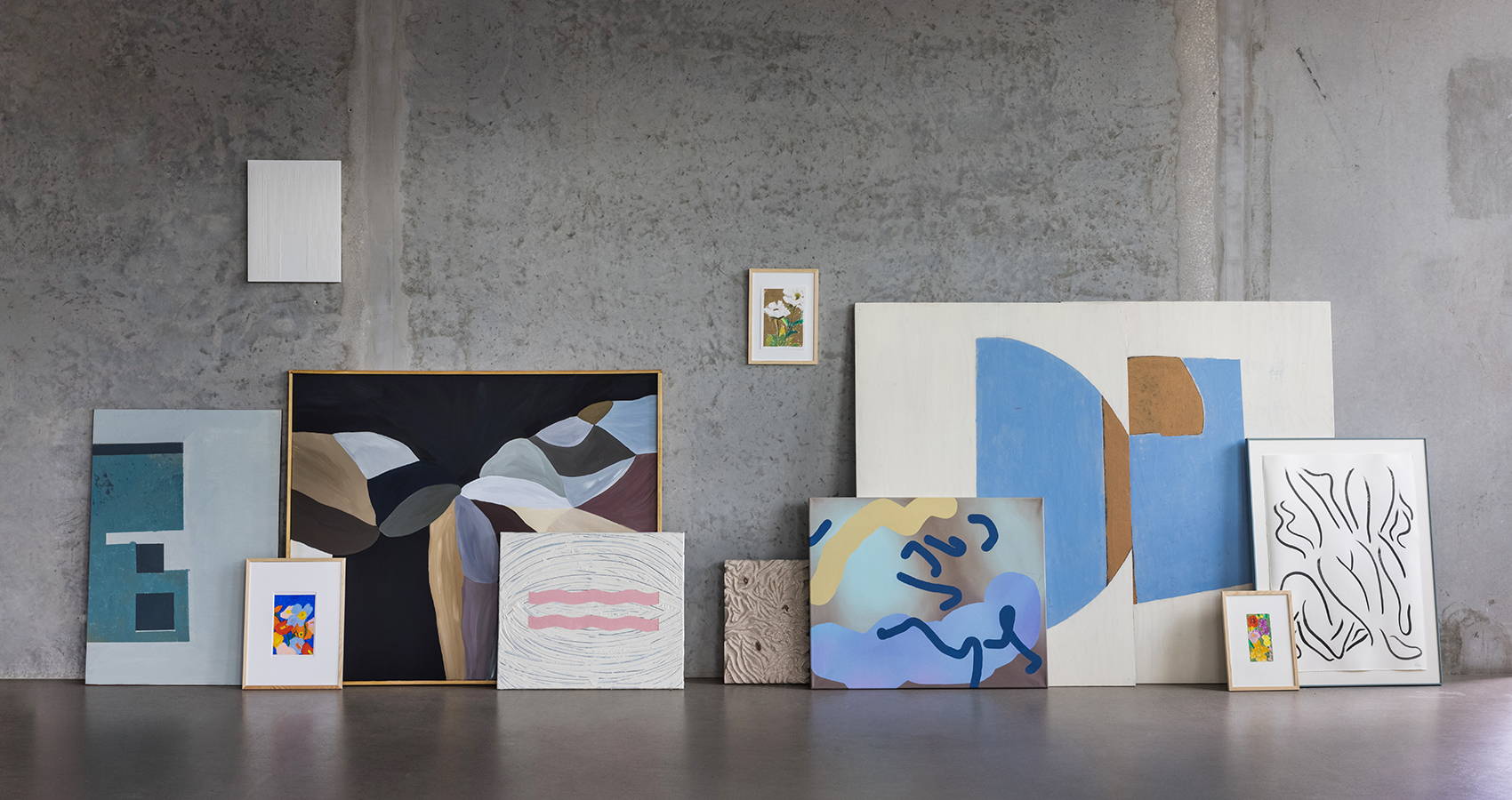 Our latest collection is brimful of hand-picked and multi-faceted wall art. From delicate drawings to huge paintings and psychedelic mirrors - with these artworks we want to make it easier for you to find wall art that speaks to your aesthetics, heart and mind.

Starting an art collection
Sometimes getting that first piece of art can feel daunting and first time buyers can spend almost too much thought into planning the perfect art gallery wall. We hope to inspire to simply get that first piece and go with your gut, the rest will follow.
Our dear advisor and art journalist Karolina Modig has even written a book on the topic - Hang It Low (Häng konsten lågt) and we've really taken it to heart to make art more effortless and low-hanging. We do also love the literal meaning of hanging your art low or even placing it on the floor. Anything to make your art life easier and letting you enjoy the magical powers of art.