Abstractions
ABSTRACTIONS
A collaboration between Josefin Tolstoy and Sofia Tufvasson
A special showcase where Josefin Tolstoy's gracious paintings meet Sofia Tufvasson's graphically sculptured ceramics.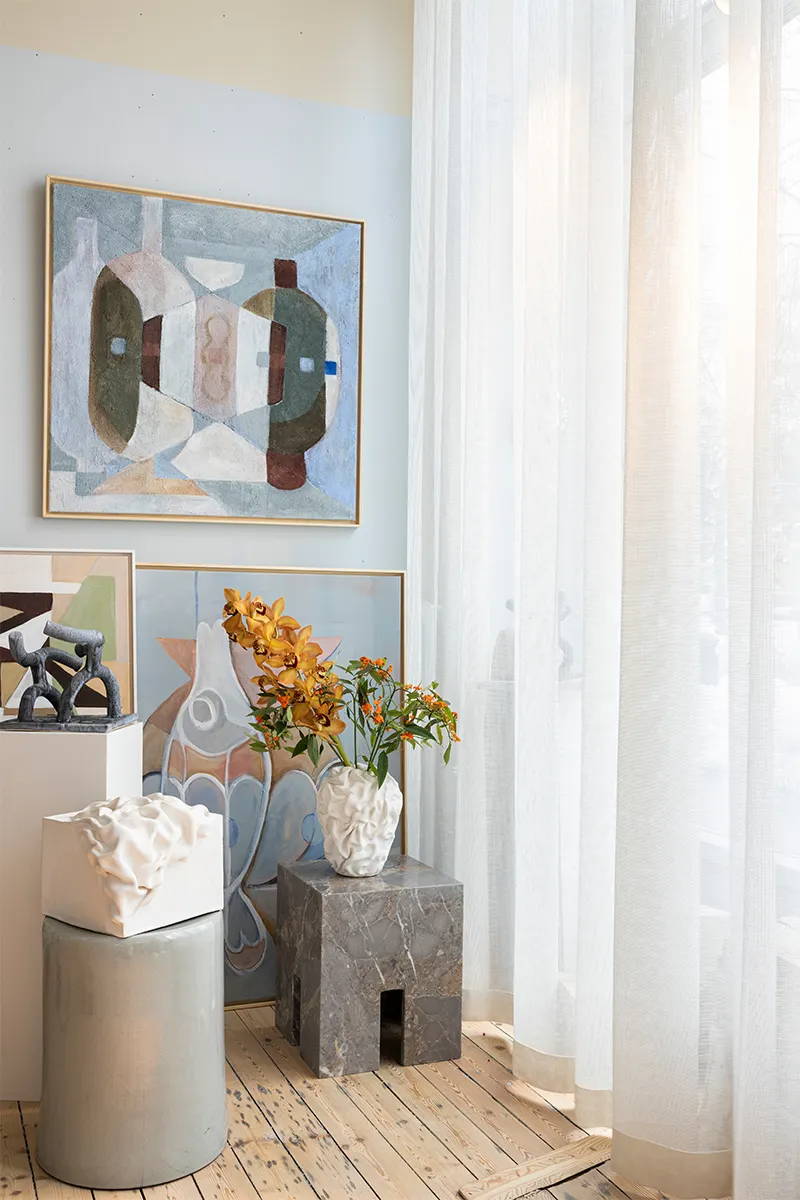 Based in Uppsala, Josefin Tolstoy combines her work as a graphic designer and interior decorator with her artistic career.
Josefin Tolstoy works with a combination of acrylic paint and mixed media. In some of her paintings there's an extra sense of texture, achieved by Josefin Tolstoy's own recipe of mortar and acrylic mix.
"I have always loved the minimalistic, yet playful approach that I find in Sofia's work. It is something special with the soft almost fabric like feeling. I also think our artworks work great together, therefore I am thrilled that we got the opportunity to do this takeover at The Ode To."
Stockholm-based artist Sofia Tufvasson is the mind and hands behind the softly shaped sculptures. Her artworks show an interplay between soft shapes and graphic rigidness, which can be traced back to her background as a graphic designer.
"Showing my art together with Josefin's fantastic paintings enhances the experience and helps the viewer visualize the works in a home with other beautiful art."