Sensual, sugery & childlike sculptures

Swedish artist Erika Emerén has created a series of porcelain sculptures called Shiny Little Treat which is the result of her two working periods in Jingdezhen, China. Erika found her inspiration in the Chinese youth culture where the feeling of "cute" is present in almost everything from clothing, accessories, and cheap knick-knacks. She absorbed that cuteness and translated it into an expression that in some ways also reflects her own pre-adolescent days when she, as many of us, adored anything glittery and shiny.
"You'll know when the object is finished when you feel like licking it" - the words of Erika Emerén's professor in art school. Erika took those guidelines with her and it's now one of the reasons a lot of her pieces are glossy with an almost edible look.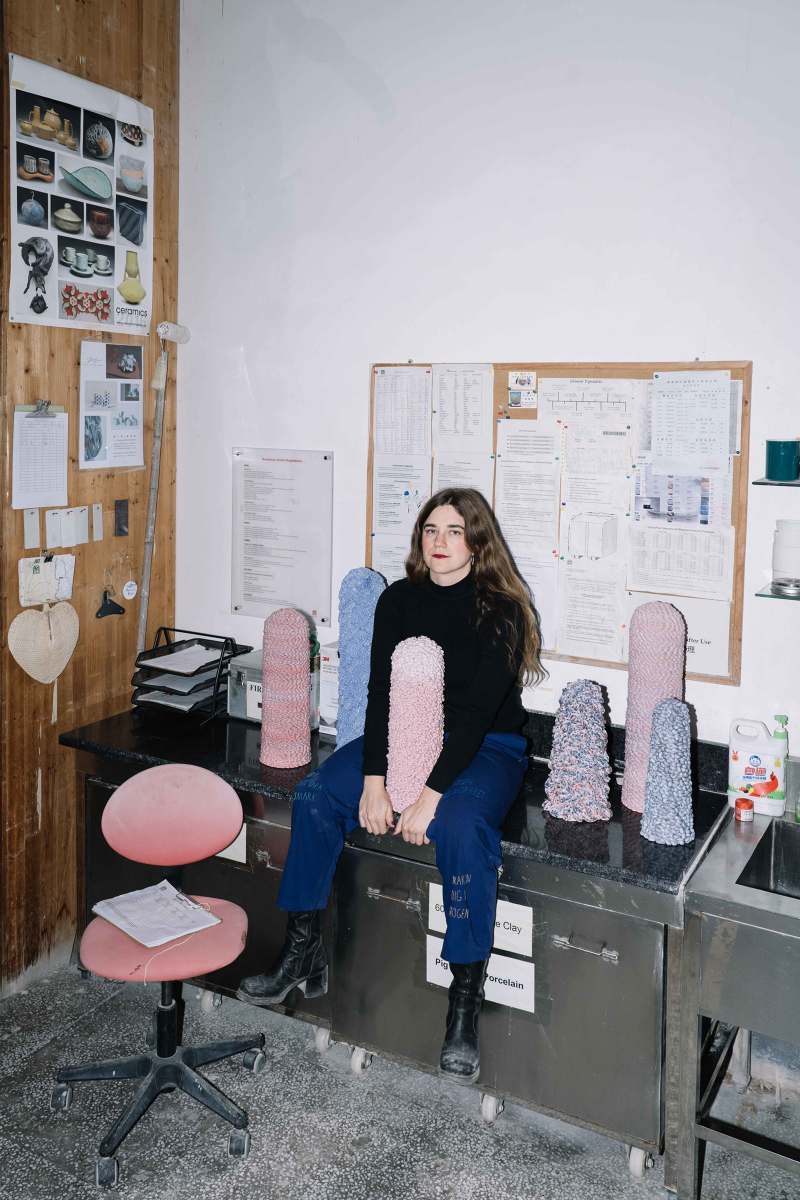 Pastry making meets porcelain


During her studies at Design Academy in Eindhoven, Erika Emerén became obsessed with highly detailed work and started spending hour after hour knitting with aluminium foil. From there she started to reflect on domesticated crafts and began a search for ways to "hack" and ultimately redefine more traditional crafting techniques.

This took her to the art of pastry making where she found a new line of inspiration as well as a way to translate the techniques from decorating cakes into a ceramic expression and language. In this diverse mix of artistry Erika Emerén found a new language of ambiguity where the more innocent aesthetics of the cake meets more adult desire.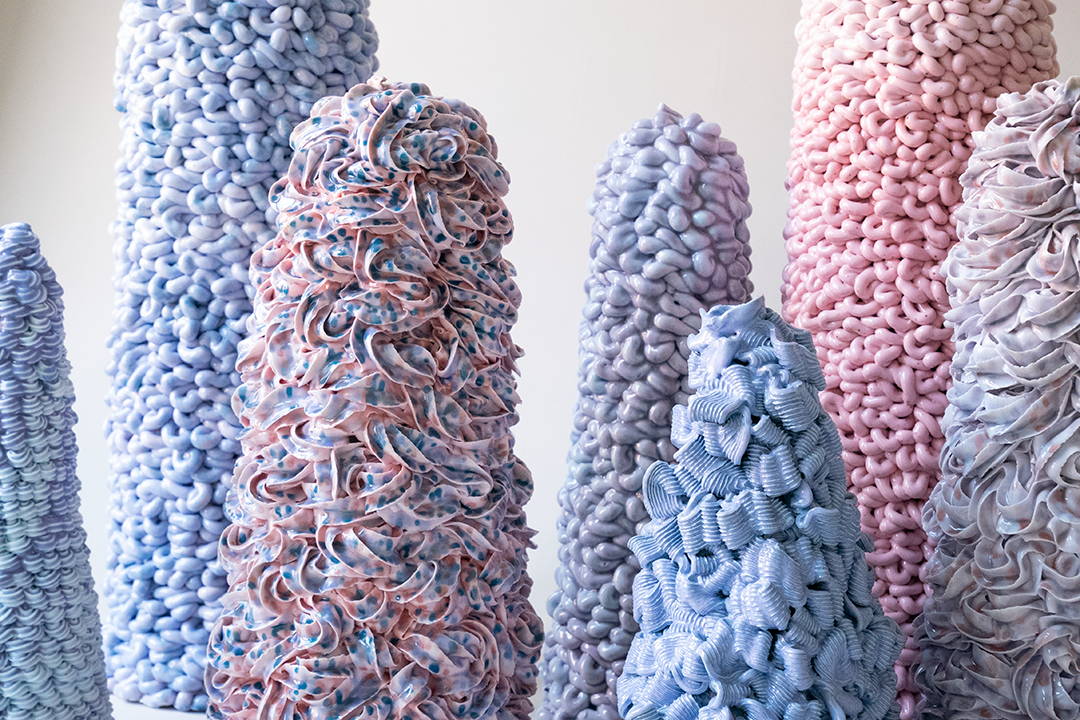 The series Shiny Little Things is a mix of those pre-adolescent desires of "everything that glitters is gold" and the adult's perspective where the edible look becomes an expression of sensuality. We instantly fell in love with the sculptures the first time we saw them. The impressive size, the yummy colours and with textures that you can't stop yourself from touching.
Erika Emerén uses what she calls a decorative technique, where each element of ornamentation becomes the construction of the object itself. She constantly searches for a way to make porcelain transform into something sugary, plastic and almost artificial.
---