At The Ode To we are always curious to learn more about creativity and artistry, so we asked Nina Leth to tell us a little bit about her life, her art and her sources of inspiration.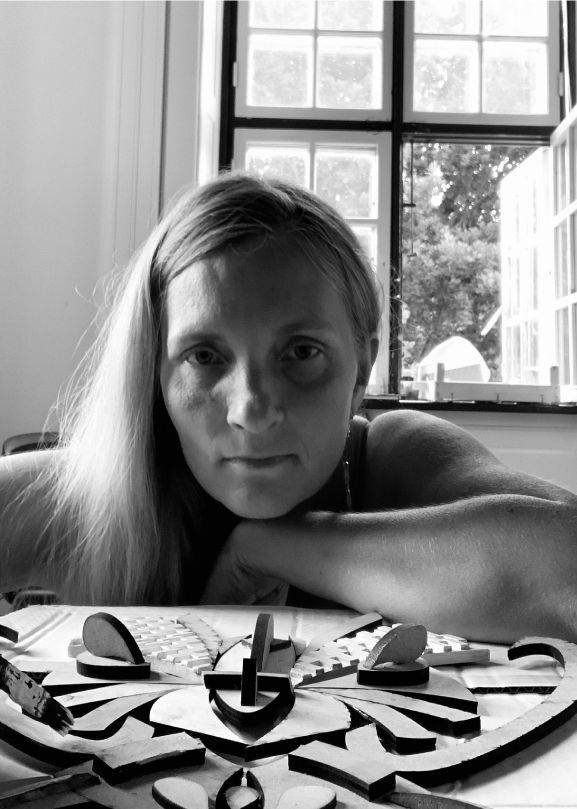 What do you call your series of artwork?
– I call it "Wall Hangings" because I wanted to create paintings that break away from the traditional square shape and introduce a sense of movement to the room. While it may be "hip to be square," my art focuses on swirls and curls that bring a dynamic quality to the space.
What technique have you used?
– I employ a combination of techniques, including lasercutting using a CNC router or hand-cutting with a jigsaw. At times, I opt for traditional tools to carve into wood. My choice of materials varies from MDF and birch to reclaimed wood. I use resin, acrylics, and sometimes marbling to achieve the desired effect.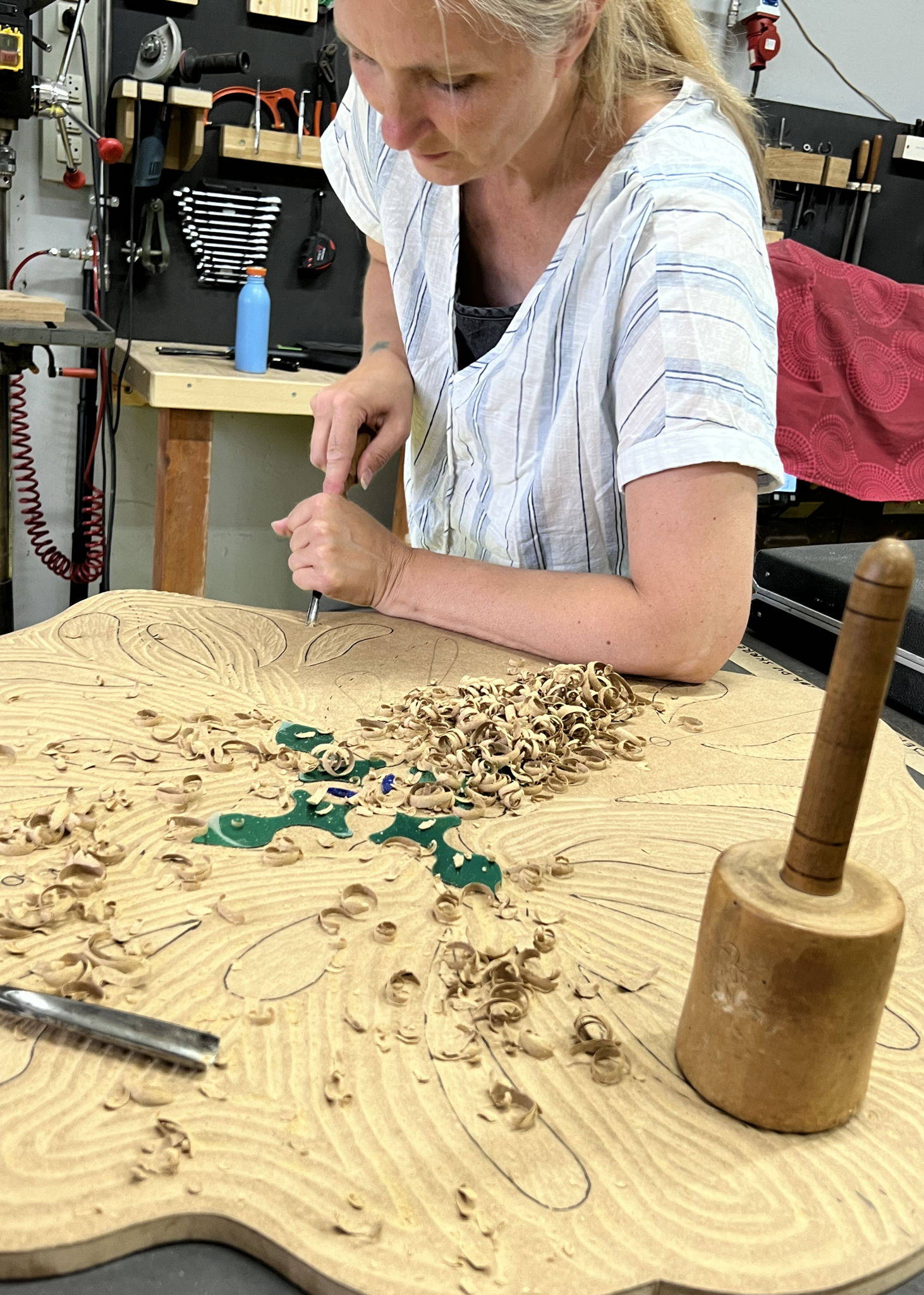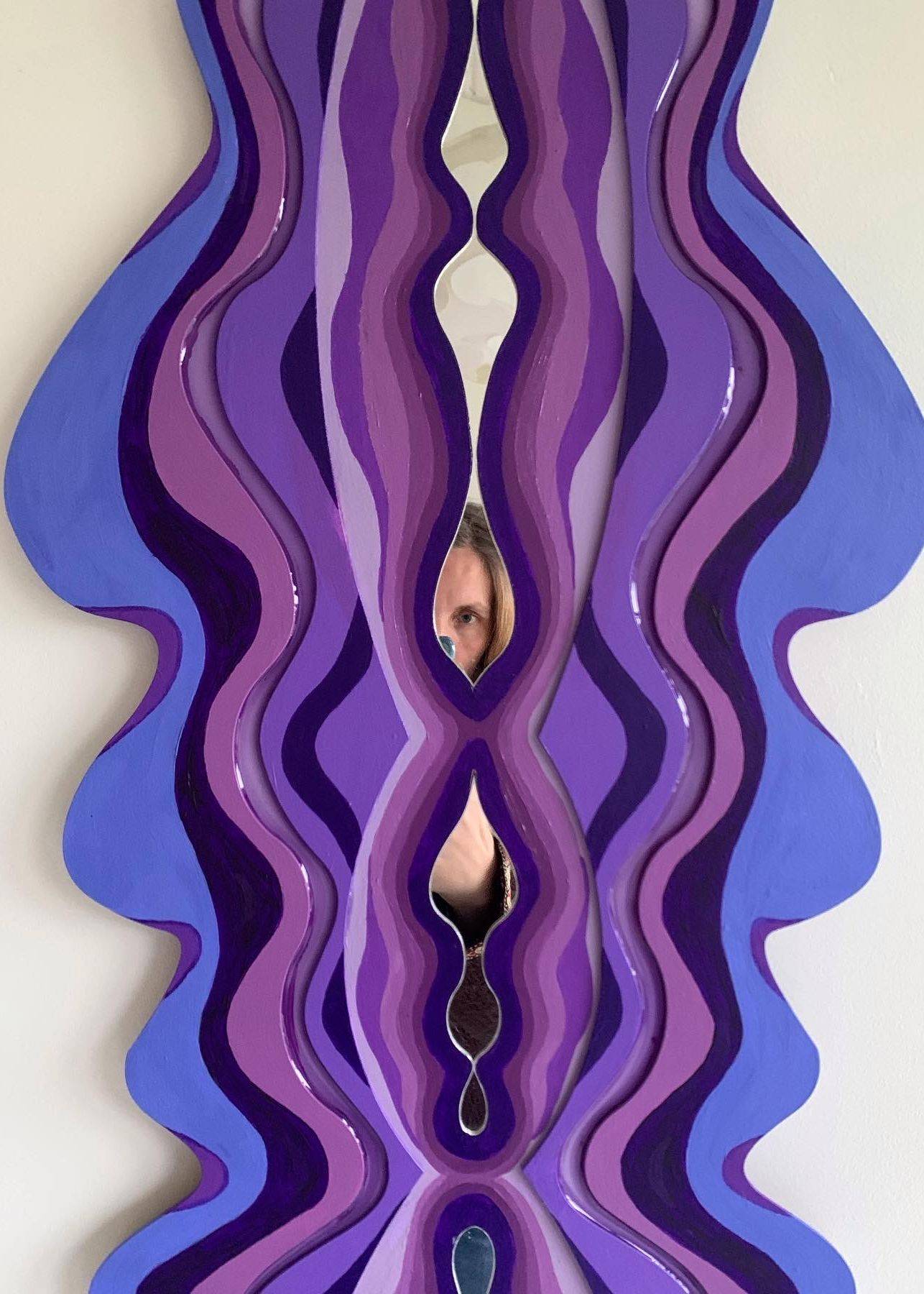 What inspired you to create the artworks you have made for The Ode To?
– I was captivated by the movement present in all the artwork featured on The Ode To. I wanted to contribute my own interpretation of shaped artwork. My inspiration comes from the unlikeliest sources: found doodles, a dropped string, or a forgotten ribbon in the kitchen shelves. Sometimes, a word on a shopping list, crossed out with intriguing lines, sparks my creativity. These works often emerge somewhat accidentally but are carefully curated by me.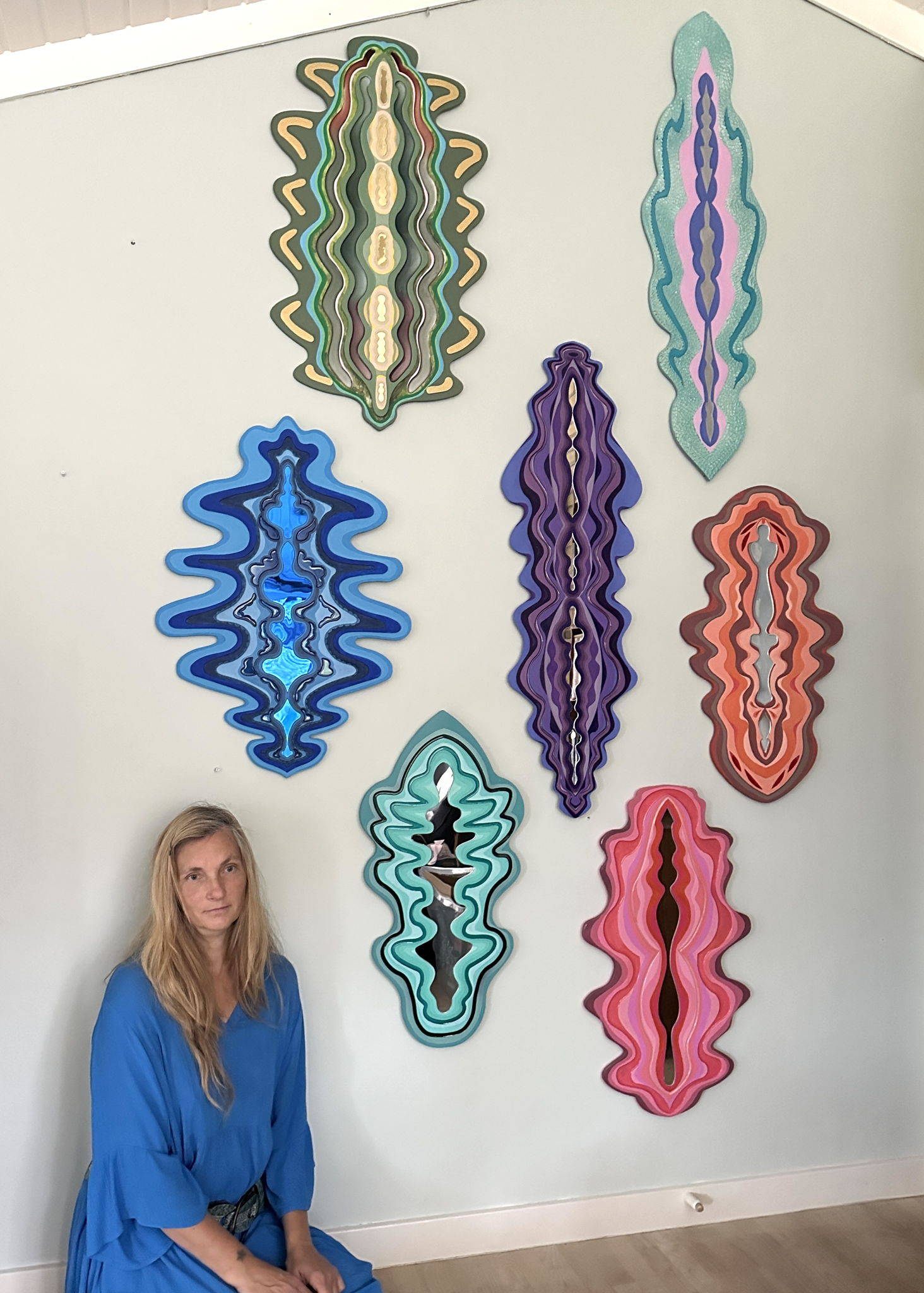 Can you tell us about your background and how you came to be an artist?
– I have a long history of painting that began years ago. I made my debut in KE 1998, a censored art exhibition in Denmark. Subsequently, I created three coloring books for Gyldendal. However, I grew weary of black lines on white paper, so I transitioned into using an abundance of colors to design patterns for companies like Spoonflower and Minted. When my heron designs gained attention on their landing page, I decided to quit my night job and refocus on creating artworks during the daytime. I also use my iPad to craft surface patterns in the evening. Recently, I've ventured into ceramics, a medium I enjoyed working with as a child, filling the few gaps in my days with this creative pursuit.
How would you describe your art and aesthetics in three words?
– Shaped, fresh, and eye-catching.
What we love about NINA LETH:
Nina's unique blend of traditional and contemporary techniques creates artworks that are both visually engaging and captivating. Her ability to find inspiration in everyday moments, from doodles to crossed-out shopping lists, showcases her talent for turning the ordinary into something extraordinary.