At The Ode To we are always curious to learn more about creativity and artistry, so we asked Lou Berg to tell us a little bit about her life, her art and her sources of inspiration.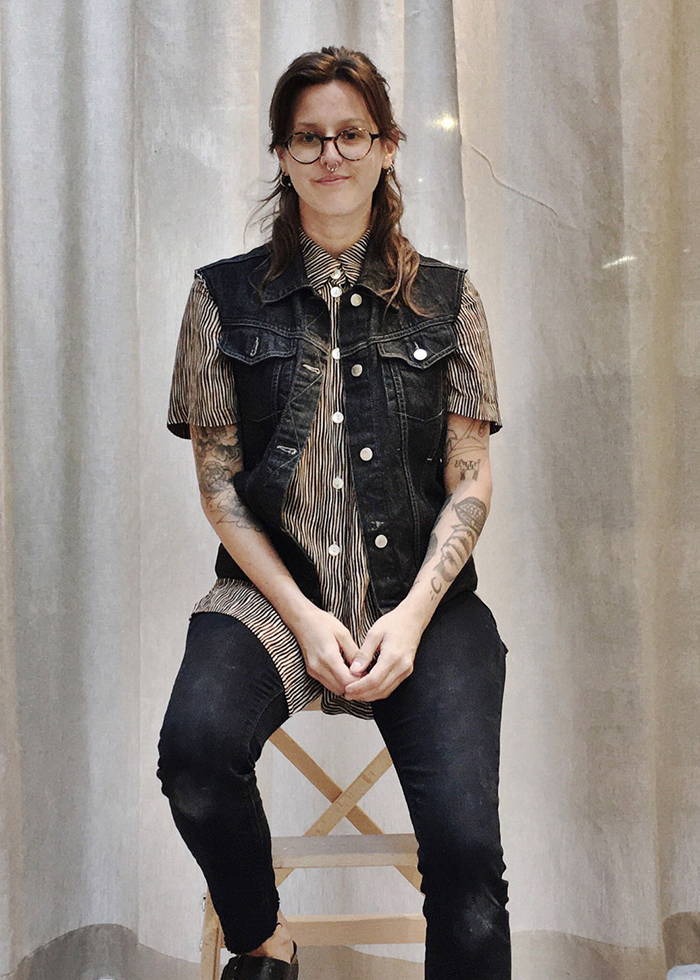 What do you call your series of artwork?
– The series is called "Bloom out" and aims to challenge and question conventional notions of what we consider beautiful art, skilled craftsmanship, and exclusive materials. These notions are influenced by both gender identity and class affiliation. I deliberately chose to work with light earthenware clay, which, compared to the exclusive status of porcelain, is not considered as prestigious. I want to find beauty in the eccentric, and I do so by alluding to dramatized stereotypical aesthetics and kitschy attributes.
What technique have you used?
– The artworks are hand-built, coiled with sculpted details. I've used white earthenware clay as the material.
What inspired you to create the artworks you have made for The Ode To?
– I'm inspired by Meissen porcelain in the New Rococo style. A style characterized by flowing, soft forms in dreamlike light pastel colors, whose exuberant wealth of detail fills my mind with childlike delight and joy. A style often described as feminine, which influenced both the character of the design language and its intended use. Objects in New Rococo were mainly found in female-dominated environments such as homes and commercial spaces - a gender perspective that adds layers of depth and complexity to my creation.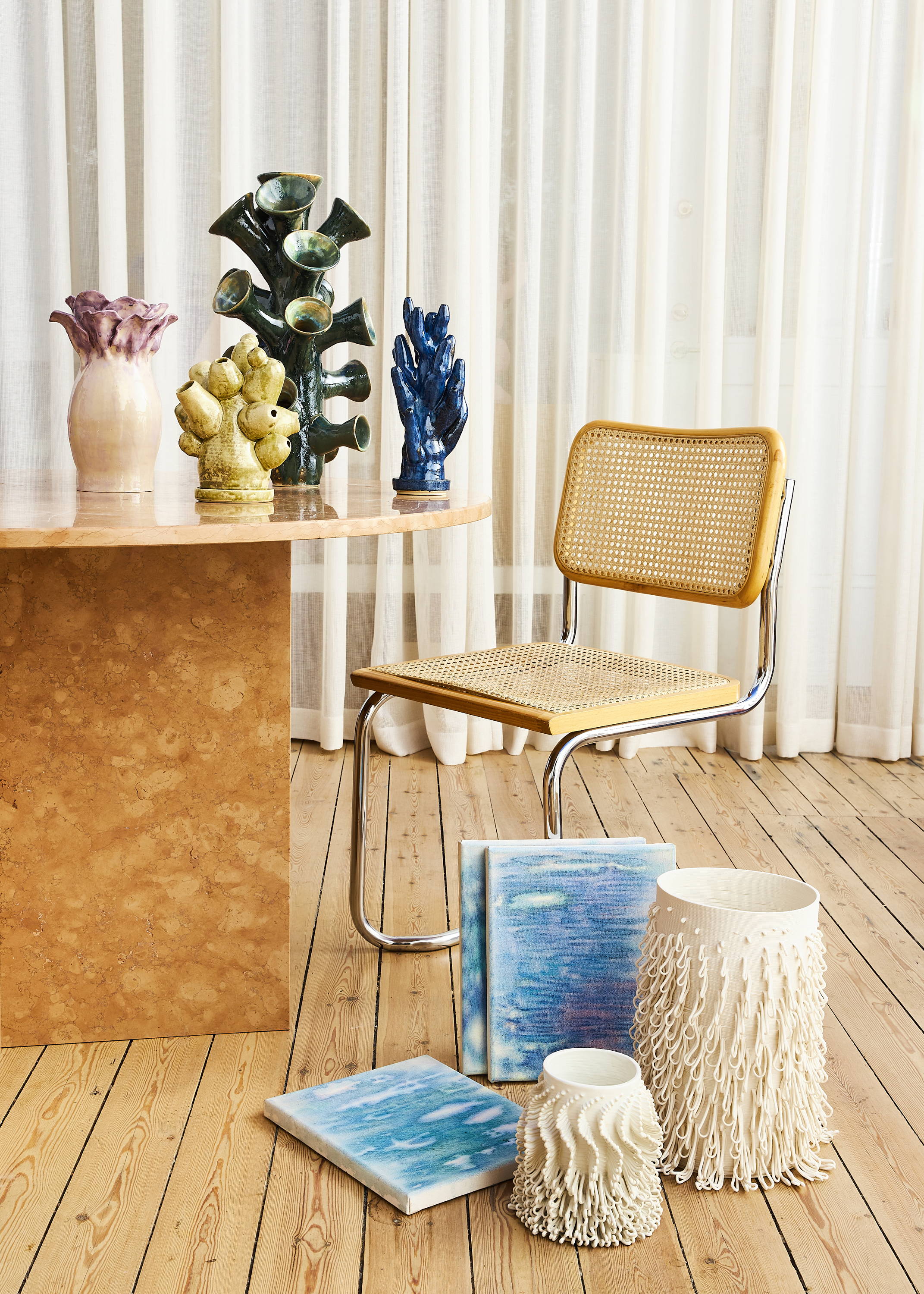 Can you tell us about your background and how you came to be an artist?
– I grew up in Värmland, with roots in Jämtland, but I've been living in Stockholm for nearly 10 years. I have a background in media and a strong commitment to queer-feminist issues and mental health, which has also influenced my creative and artistic expression.
I attended Vårdinge Folk High School for two years, specializing in ceramics, and I'm currently enrolled in the Bachelor's program in Glass and Ceramics at Konstfack. Pursuing artistry hasn't always been obvious to me, but creativity and creation have been the only constants in my life. Discovering clay as a material and being able to continue learning about this fantastic medium at the university level is the best and scariest thing that has ever happened to me.
How would you describe your art and aesthetics in three words?
– Playful, vibrant, eccentric.
What we love about LOU BERG:
We are captivated by Lou Berg's unique ability to challenge the norm and redefine beauty through her art. Her playful and vibrant ceramics invite viewers to question preconceived notions, celebrating the extraordinary in the everyday. Lou's work adds a fresh and eccentric perspective to the art world, making her a truly exciting and thought-provoking artist.