PRELOVED ART CURATED BY GUSTAV BROSTRÖM
Step into the artistic universe of creator Gustav Broström and explore a carefully curated selection of preloved artworks and vintage treasures, each personally handpicked by Gustav himself. With a keen eye for hidden gems, Gustav has meticulously assembled this remarkable collection through auctions and thrift shop discoveries. Now, this entire, one-of-a-kind collection is available exclusively at The Ode To.
The collection consists of original works ranging from drawings and watercolors to wood and papier mache sculptures. All artworks are vintage and have a previous life behind them, which shows the sustainability of art. The selected artworks often bear traces of previous owners, which only adds another dimension and life to the work.
"WHAT'S REGARDED AS GARBAGE AT THE FLEA MARKET CAN BE A MASTERPIECE WITH A PASSEPARTOUT AND A NEW FRAME"

Hello Gustav! CAN YOU TELL US A BIT ABOUT YOURSELF?
I'm a creative creator and borderline hoarder with a passion for tiny things found at flea markets. I find the art world terrifying and as a form of therapy I started buying random art to put on my walls, mostly to see people's reactions. Something happens when you put the home-made, naive, ugly, and childish in a different context. What's regarded as garbage at the flea market can be a masterpiece with a passe-partout and in a new frame. When others ask, "But is it art?" I instead ask, "Do I like it?". Art has the potential to start and end wars, drive political change and make an impact on society - but sometimes, it's just a nice drawing you found at the thrift.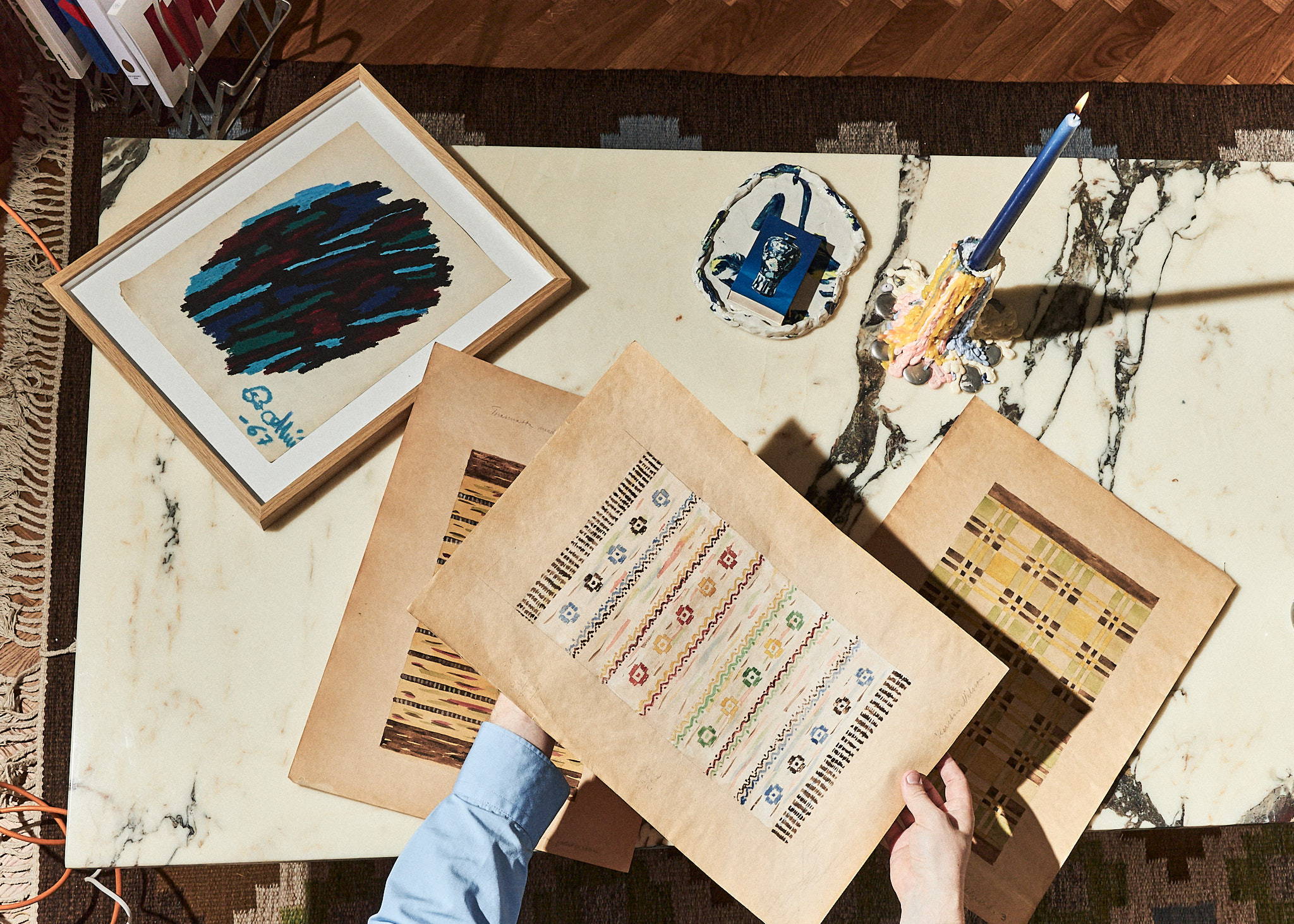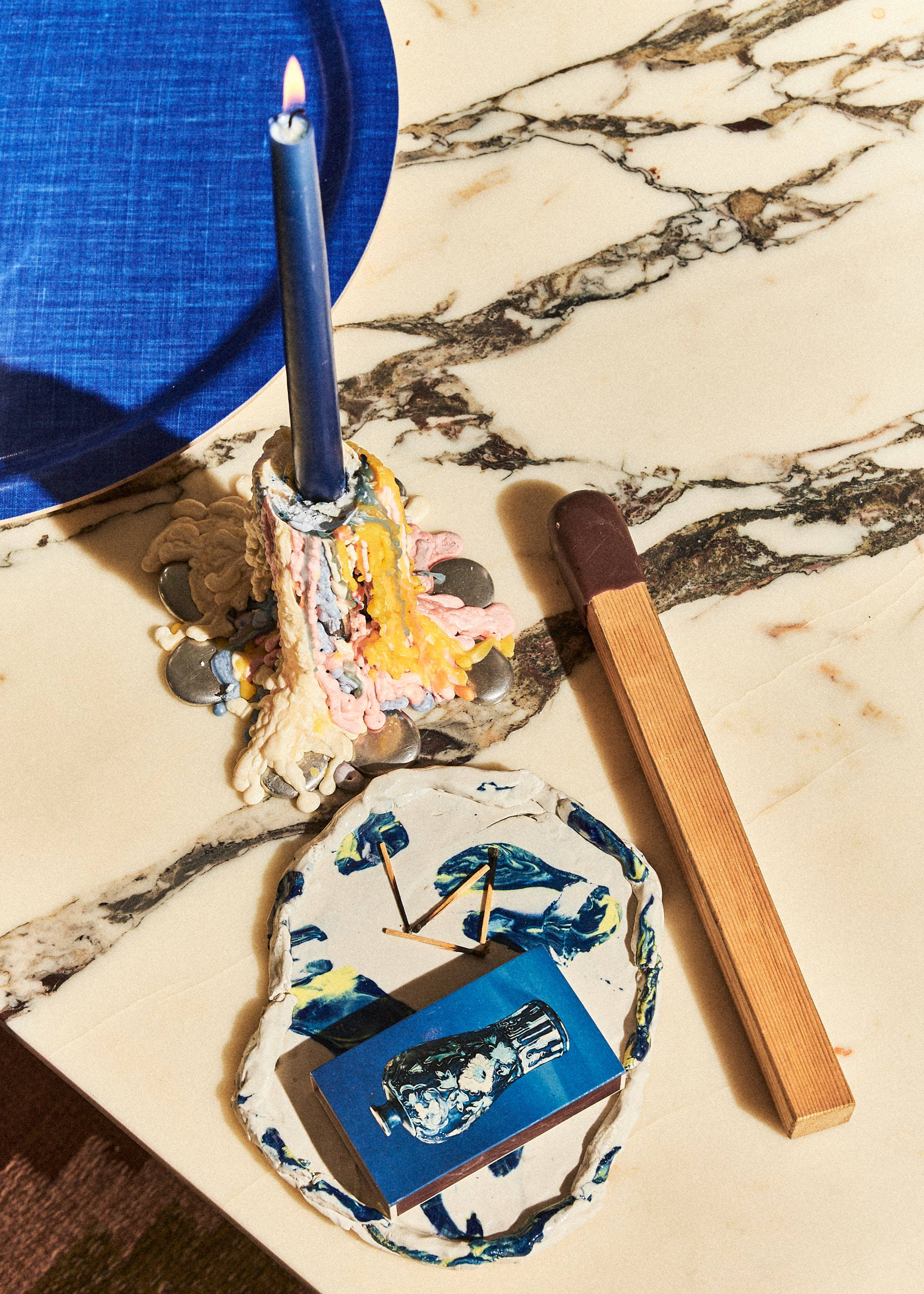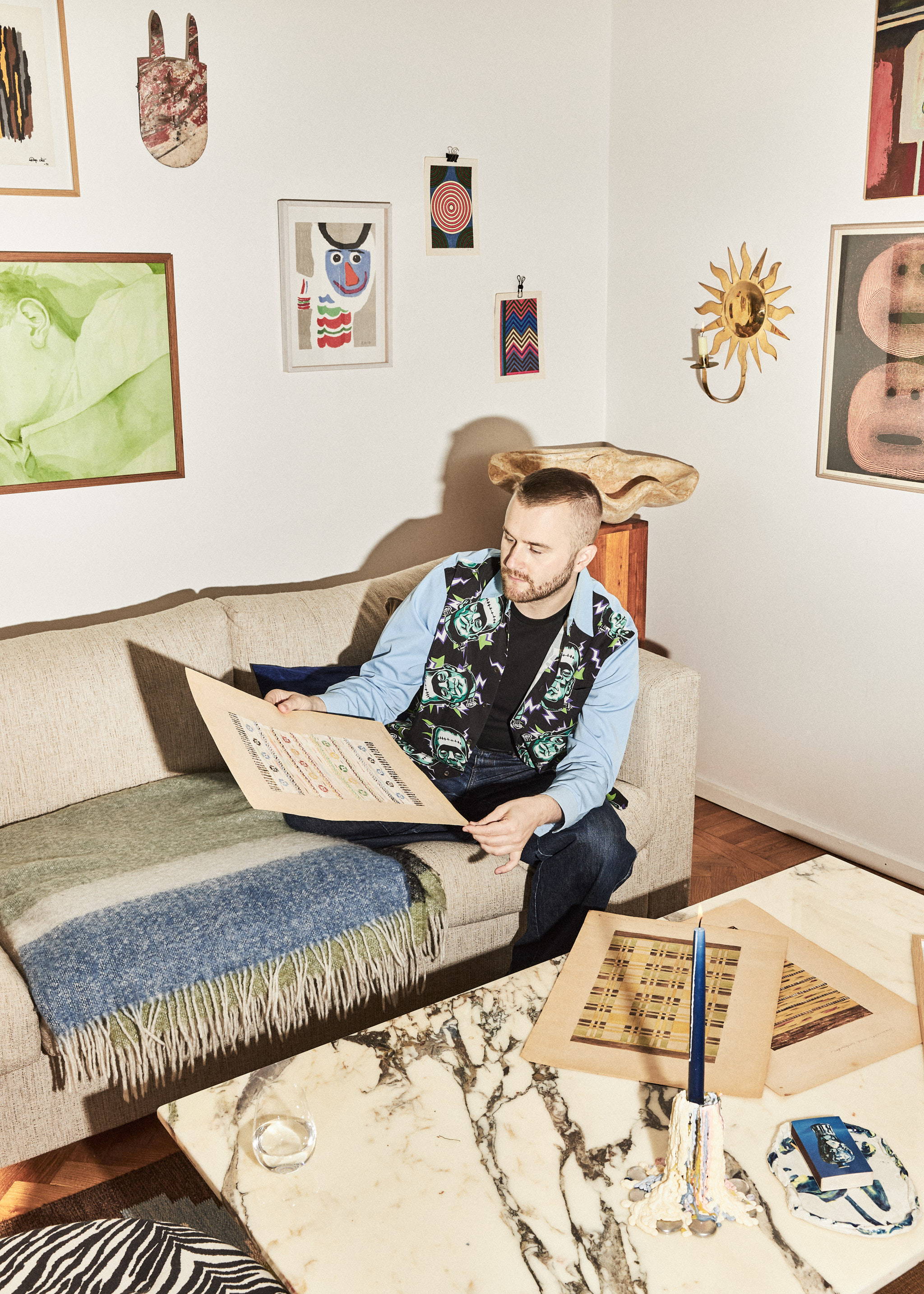 CAN YOU GIVE US your best tips when it comes to finding gems on the second-hand market?
There's just one tip to finding vintage gems. Go.all.the.time. Spend as much time as humanly possible at your local thrift and befriend the staff, if you're lucky they will put stuff aside for you or let you know when things you like come in.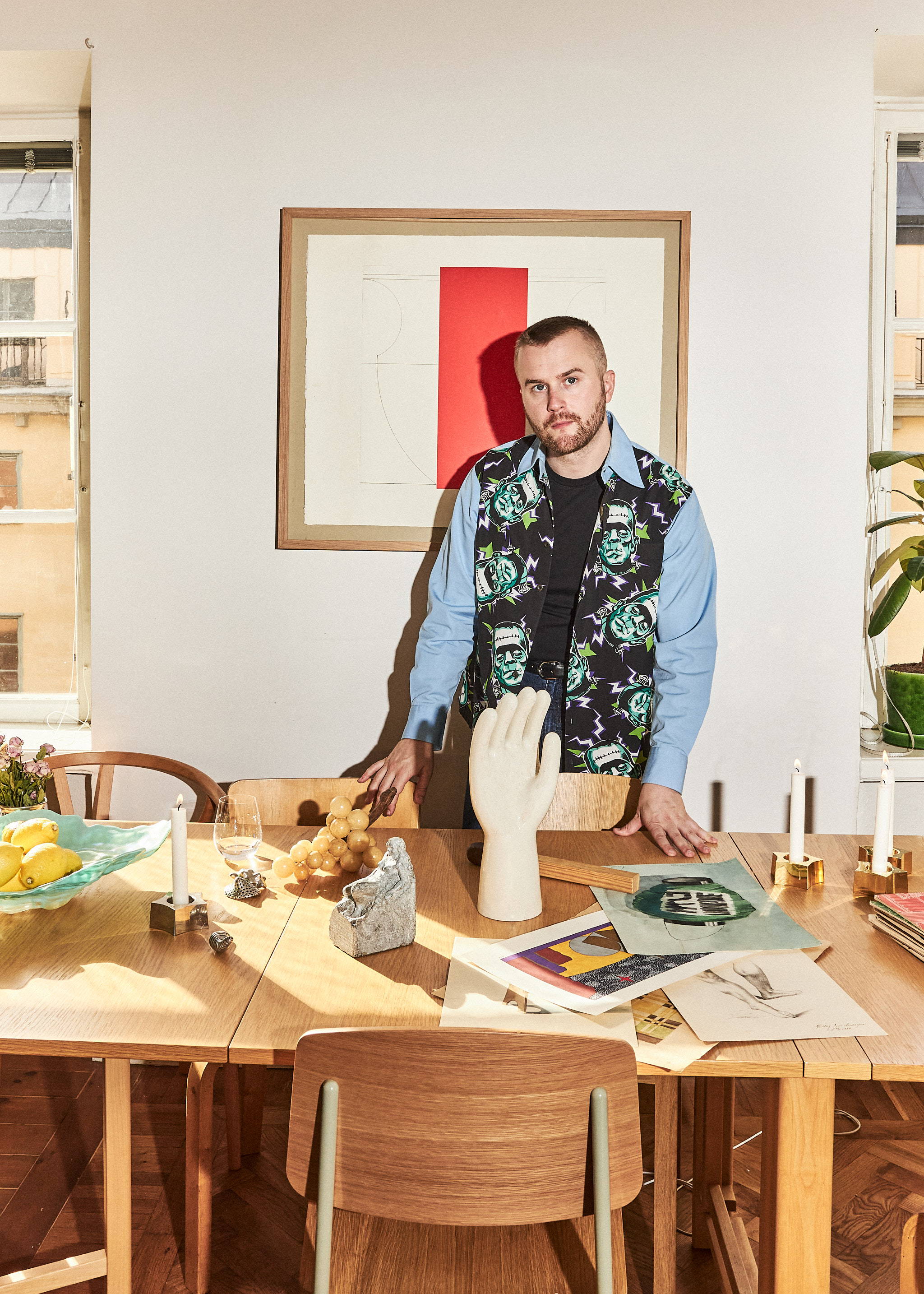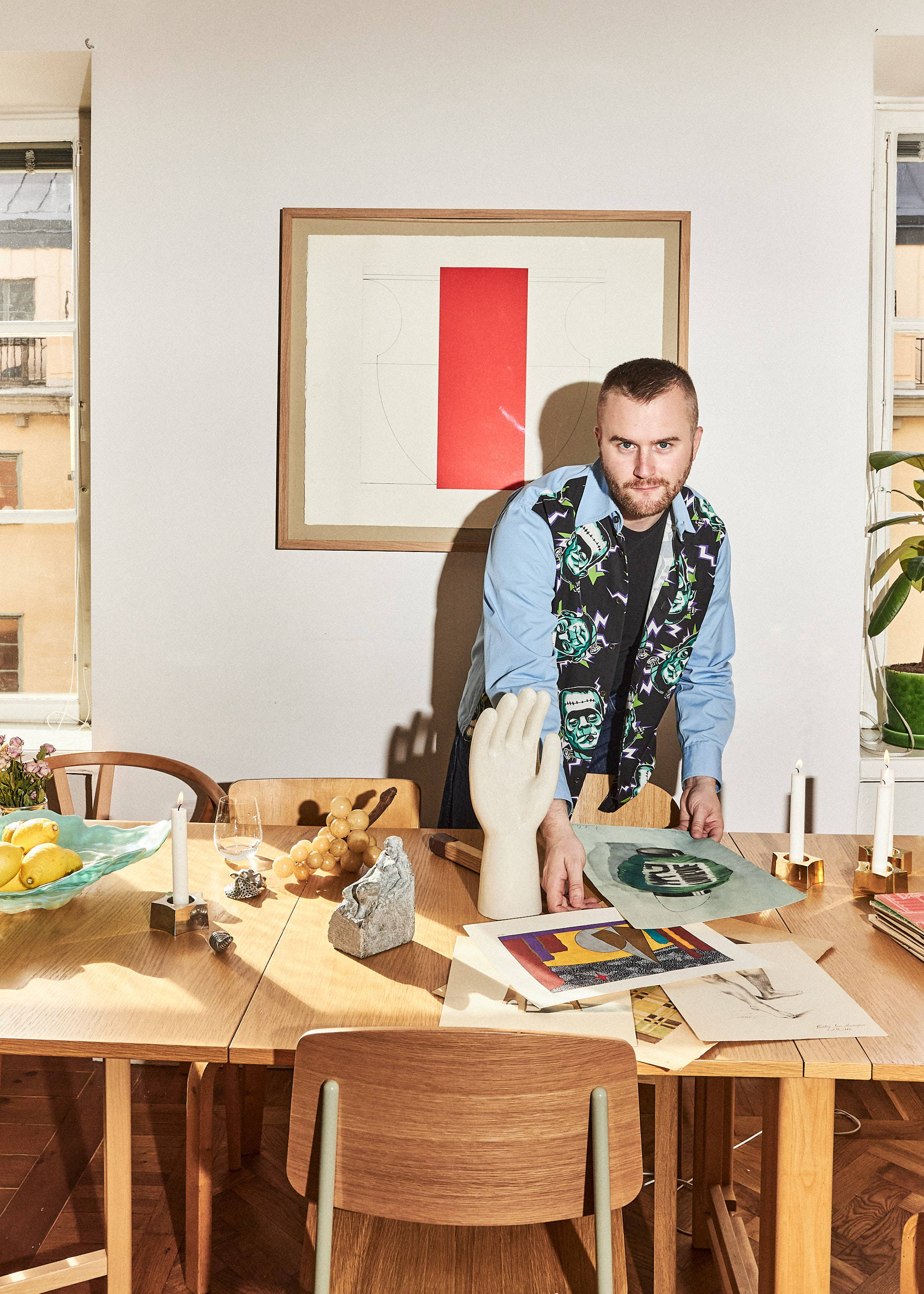 What is the most important thing to consider when curating your own art collection?
When curating your own art collection, you don't need a lot of money or even know anything about art. The most important thing is to know what you like. Buy big and cheap or small and expensive. Fill your walls with abstract art and still lifes of flowers; as long as you love it, it's going to be great. My personal collection consists of elegant plaster sculptures, 80's lithographs with historical references, ceramics, pewter, cartoons, and cute landscapes.  
Tell us about your dream find
My next find is my dream find! If I don't love it I don't buy it. Simple as that.