We've collaborated with sculptor Sofia Tufvasson since the first year of The Ode To's existence and have watched her artistry blossom and take new shapes, hence we're quite excited to show this curated exhibition of her sculptures. The sculptures are much-awaited and the artworks usually sell out fast, so don't ponder for to long :)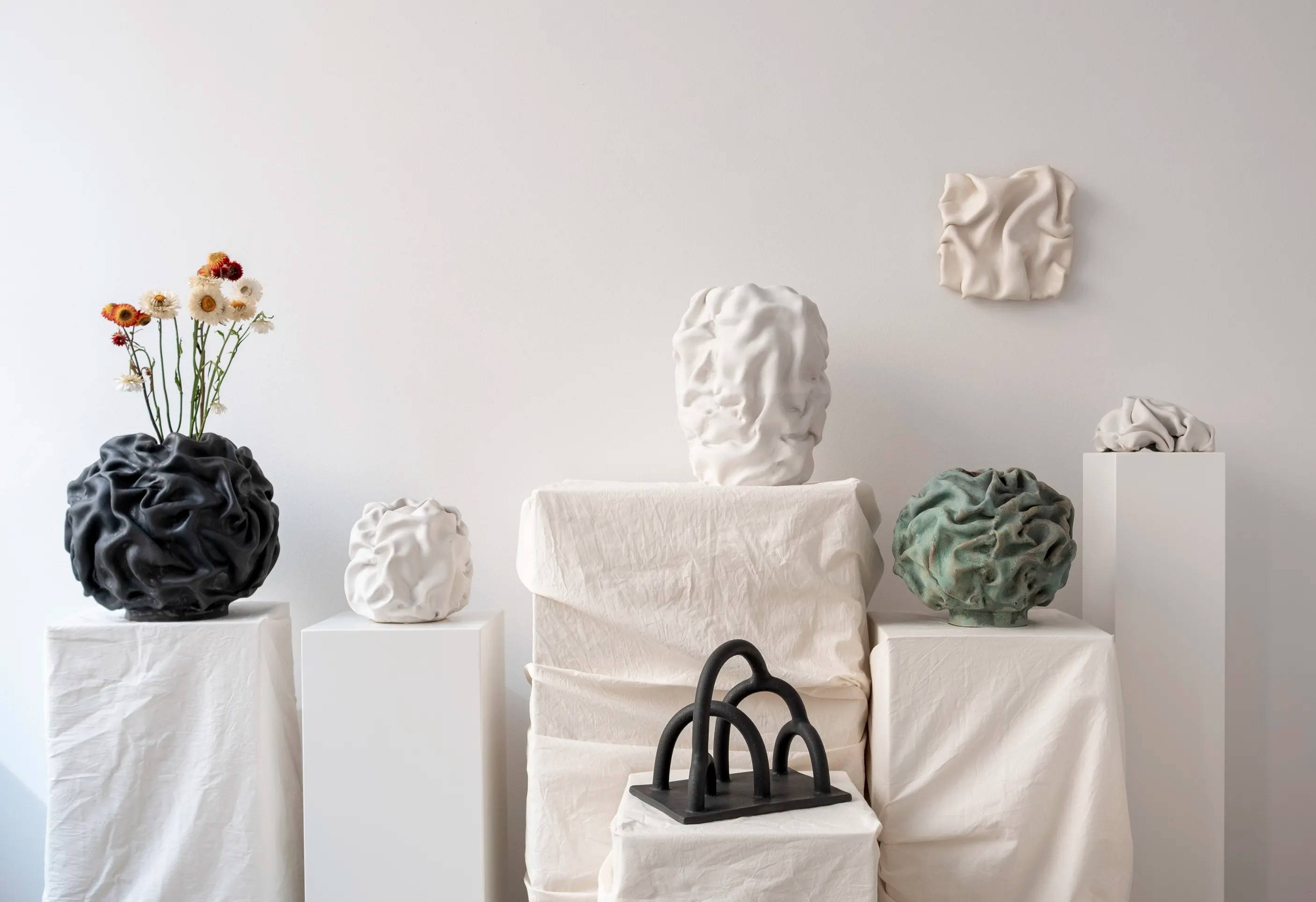 Graphics in three-dimensional form

Sculptor Sofia Tufvasson started her professional life as a graphic designer but after 20 years she decided to shift her focus to clay and ceramics. Today Sofia is creating beautiful handcrafted sculptures and functional objects from her studio in Stockholm. At The Ode To we have handpicked some of our favourite pieces while seizing the opportunity to get to know Sofia Tufvasson and her artistry better.

Clay has always been a fascinating material for Sofia Tufvasson. Having worked in the two dimensional world as graphic designer, the clay offered her freedom to think and create three-dimensionally. Her inspiration is found in everyday situations and places such as nature or a shape or certain shadow she passes.

"Most often it's in situations not related to art that I catch a stroke of inspiration. It's usually just a shape that catches my eye that I later process and work into something new."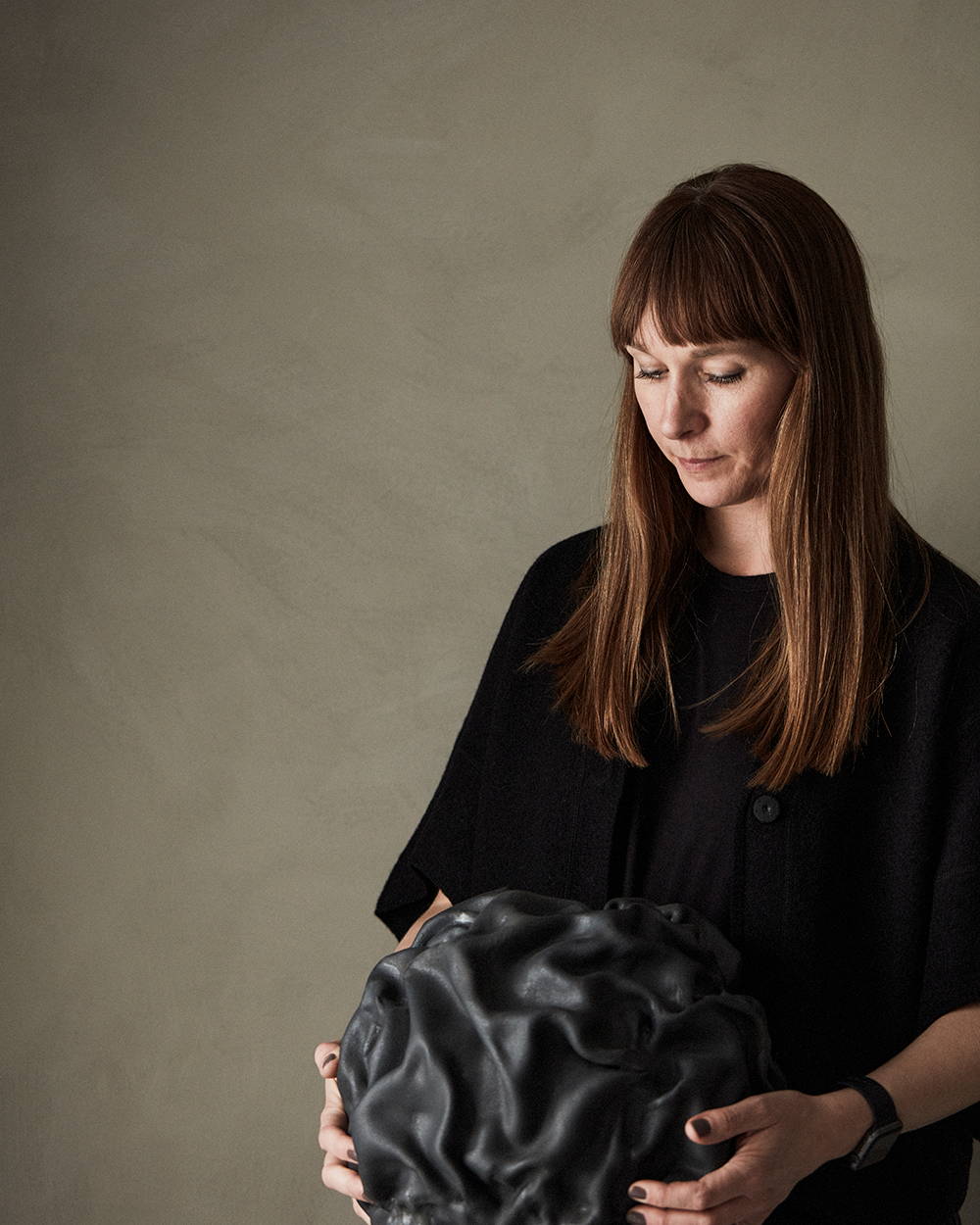 How would you describe your creative process?

"New ideas always begin in my sketchbook. It's also my sketchbook that helps me grow and develop as an artist. It's where I keep and think about new expressions and find new ways and shapes. Sketching is a very important part of my creative process. If a shape or an idea sticks with me I then take it with me from the sketchbook into my studio where I take the idea deeper to really feel if I can create a new piece from it. If so, that usually leads to several versions or even completely new ideas before I have a finished piece."

Sofia works to emphasise the playfulness of the shadows her pieces cast. It gives them an additional dimension, making them feel alive and interesting. The material is always clay but the type of clay varies depending on the glazing and the desired expression of each individual piece. Sofia works mostly with matte versions of glaze since they help to reinforce the shadows created by a sculpture. She tells us that she's always hunting for new types of glazing that can match and enhance the clays that she works with.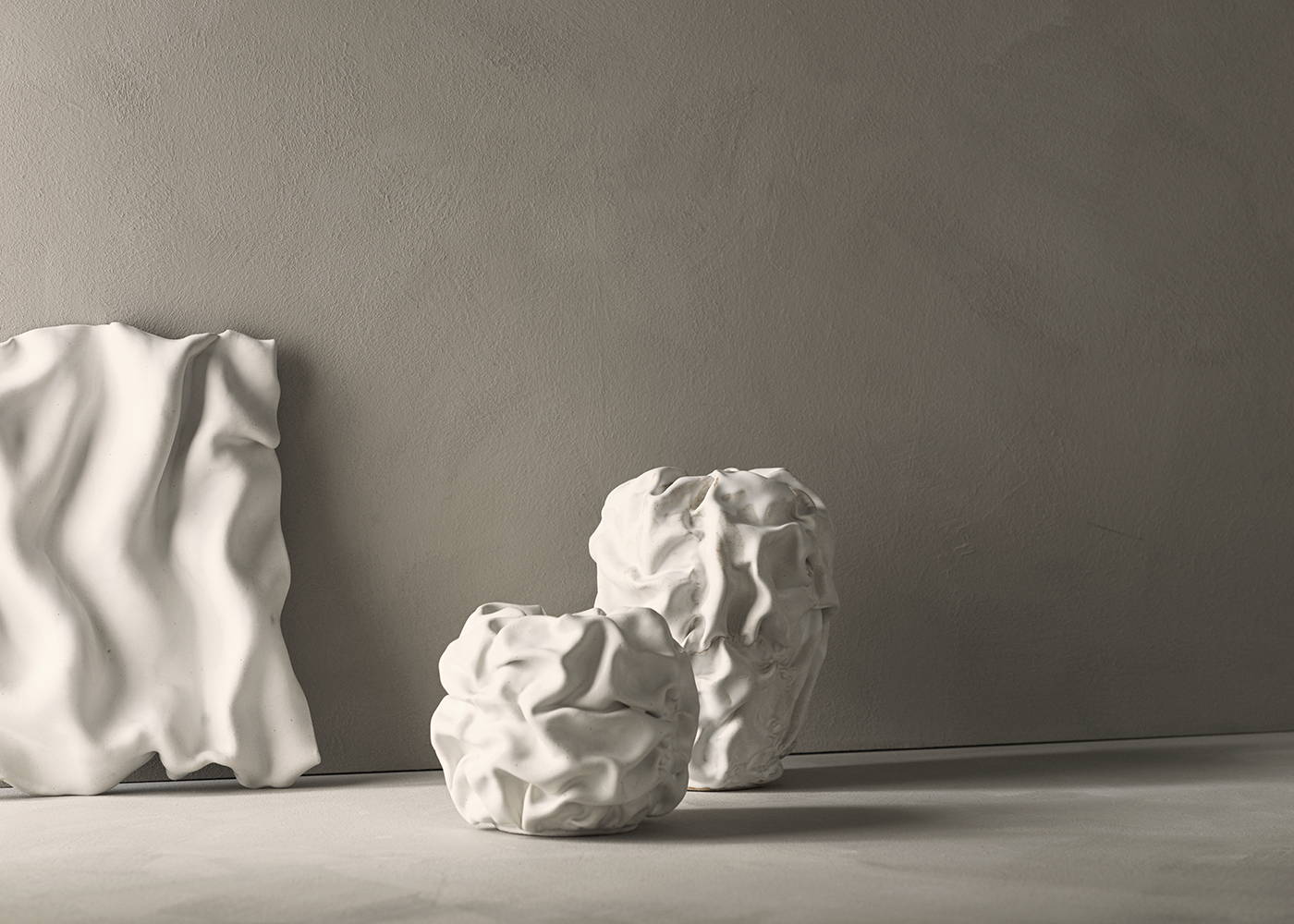 Drape wall sculpture and Morel vases. Photo: Ragnar Omarsson
How would you describe your art and aesthetics?
I appreciate the clean and graphic expression when it comes to art and design, which I think reflects in the pieces I create myself. I create pieces that I would like to see in my own home. The goal of my art is to evoke a curiosity in the observer, I want them to feel a desire to touch and feel the object they have in front of them. I would describe my work as modern yet timeless. I want them to fit in every home and every style. Before a new exhibition I always try to find a theme with a collection of pieces that speaks to each other and that is also cohesive with my overall artistry and aesthetics.
Sofia is positive towards the future and collects energy from the positive feedback she receives from her art. It gives her enthusiasm to continue creating and to develop. She says motivation is never hard to find since art easily could take an even bigger part in her life.
"If possible I would happily spend all hours in my studio. But life entails so many other things that I don't want to live without that also helps me find inspiration and energy to create. My main source of happiness is spending time with my family."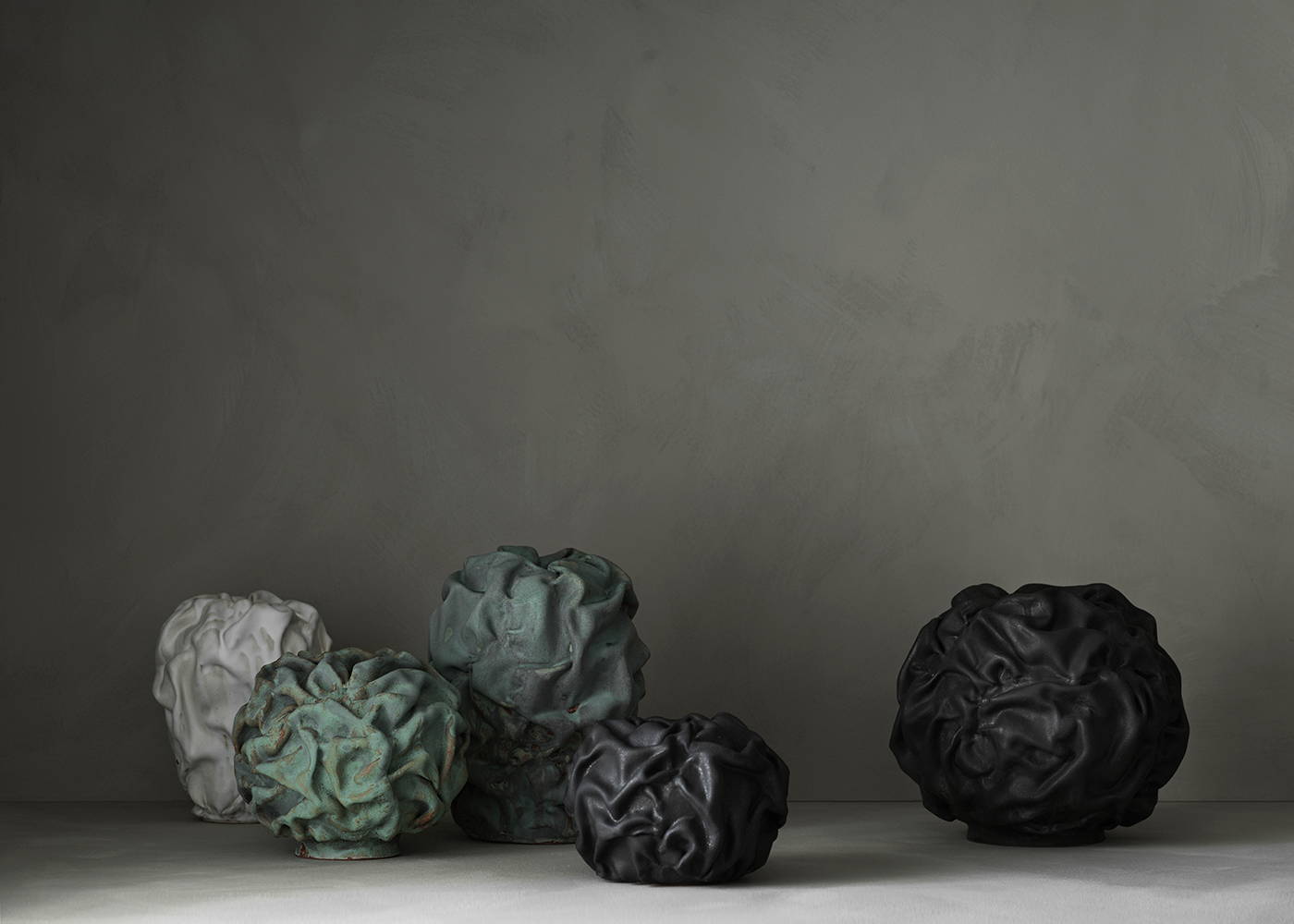 Poetic Morel vases. Photo: Ragnar Omarsson
If you could have a drink with one artist, who would that be?
I would have loved to sit down with Himla af Klint but to say someone of today it would definitely be the Swedish artist Ingegerd Råman who creates wonderful pieces in glass and ceramic. We have spoken briefly once and I would love the opportunity to hear her thoughts and life stories. She creates beautiful objects that speak to me aesthetically with their elegance and soberness.
---