At The Ode To we are always curious to learn more about creativity and artistry, so we asked Alexandra Severinsson to tell us a little bit about her life, her art and her sources of inspiration.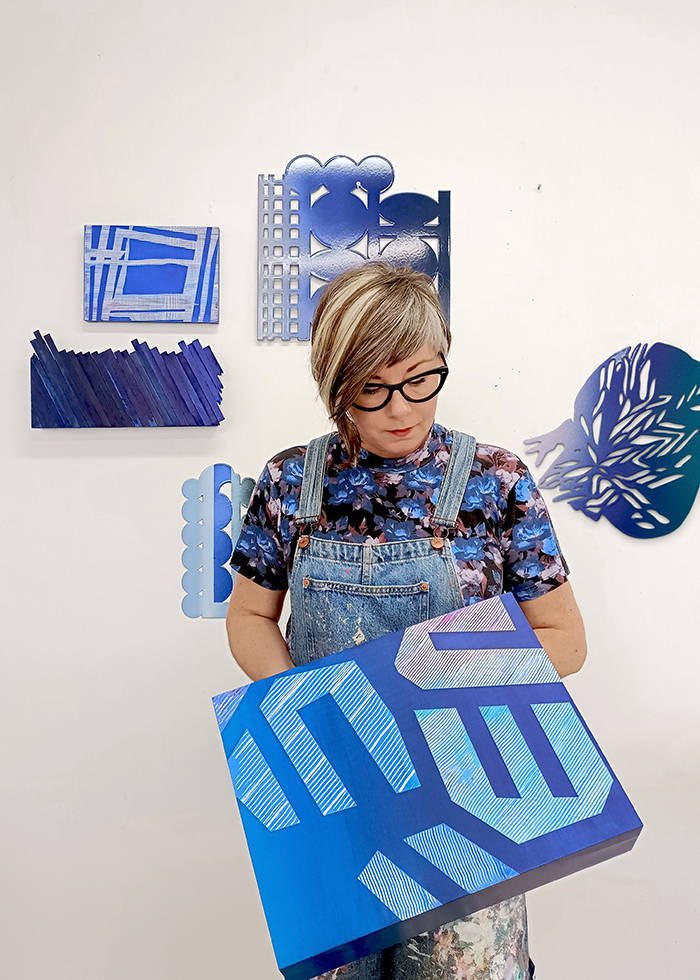 What inspired you to create the artworks you have made for The Ode To?
– My practice is very process driven; one work leads to another. The things that happen in the studio, the mistakes, the interaction between the colours and the tension between shapes and lines – they inspire me and push my work forward. The material I use also influences the outcome and I love trying out new materials to see where it takes me. Recently, I ́ve started to make work that is more sculptural, using enamelling on steel. I love the way I can shape and cut the steel a bit like how you can cut and fold a piece of paper, but with the difference that it will stay folded or shaped. The pieces for The Ode To are a mix of carefully planned, cut and folded sheet metal, mixed with spontaneous colour layerings. Bright and glossy softness in colour meets the hard and heavy steel underneath.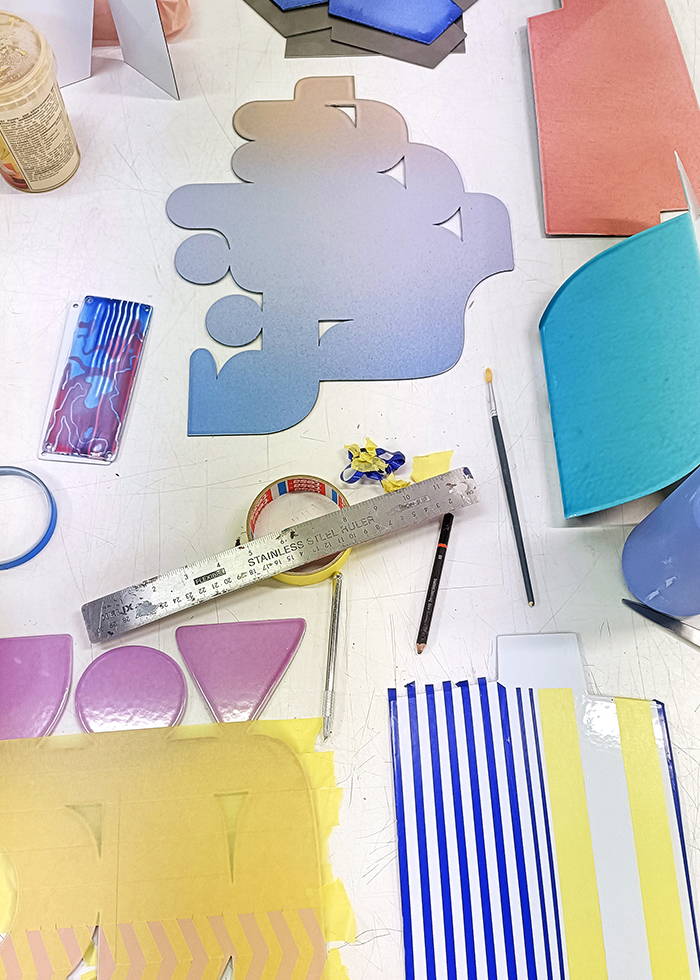 What technique have you used?
– The collection of work consists of paintings and vitreous enamel on steel. I mostly use acrylic on hard surfaces like wood or MDF when I paint. For the larger paintings I also work on stretched linen. The enamel objects are made by enamelling shaped steel plates and then firing it at 820 degrees. It is the same kind of enamel used for pots or architectural cladding. The steel plate needs a lot of work, shaping, filing edges, cleaning and ground enamel coating, before adding the final layers of coloured enamel.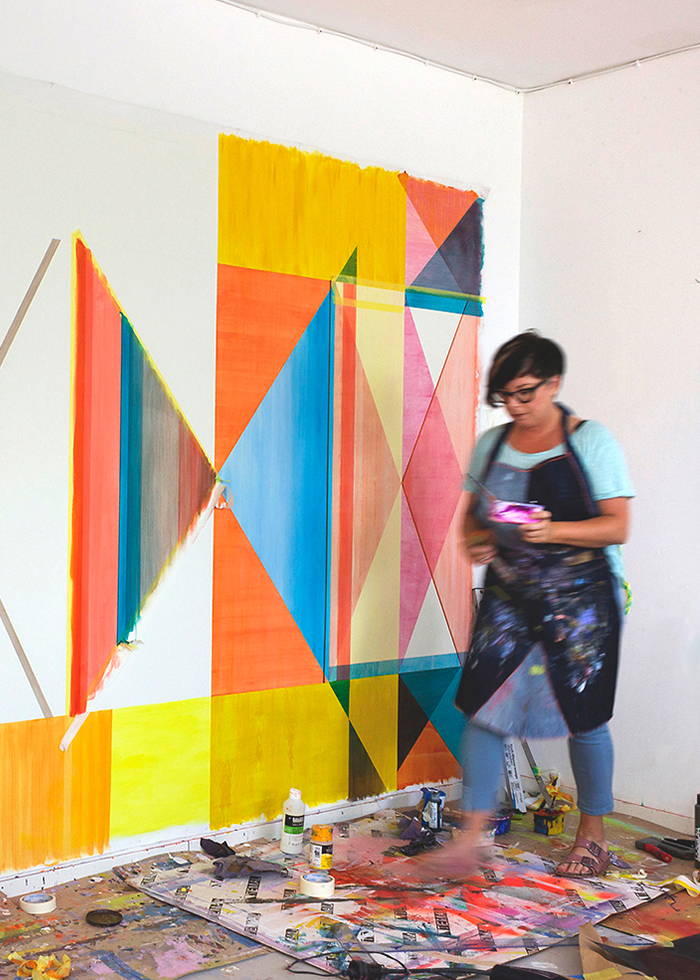 Can you tell us about your background and how you came to be an artist?
– I come from a family of creatives, so there was never really a question of what I should do. After a few years of preparatory art education in Gothenburg, I went abroad to study art. First to Paris for a year of printmaking, and then to Barcelona for a Master in Fine Art at an English art school. For the last couple of years, I have worked full time as an artist, having made some large public art commissions for hospitals and schools.
How would you describe your art and aesthetics in three words?
– Colourful, structured, unexpected.
---
What we love about Alexandra Severinsson:
We have a soft spot for the way that Alexandra Severinsson uses contrasts to create artworks that are as colourful as they are interesting.