At The Ode To we are always curious to learn more about creativity and artistry, so we asked artist Burglind Jonas to tell us a little bit about her life, her art and her sources of inspiration.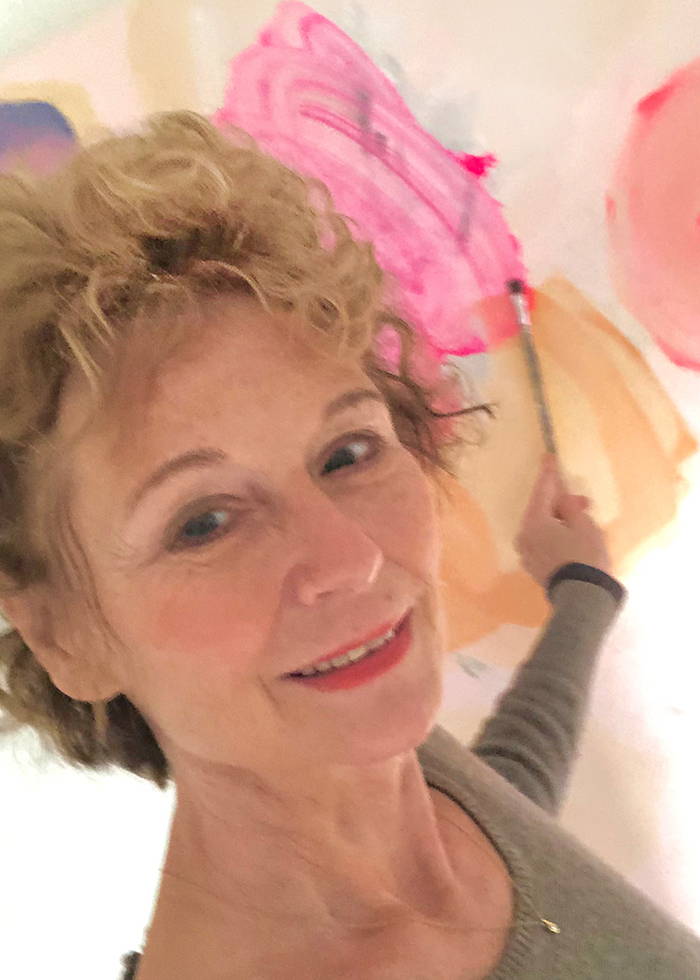 What do you call your series of artworks?
What technique have you used?
– Mainly acrylics, spray paint, fine liner, and oil.
What inspired you to create the artworks you have made for The Ode To?
– I like the objects, shapes and colours represented by The Ode To.
What other artists inspire you?
– I admire Johann Sebastian Bach. His works express harmony and tension in equal measure. With my pictures I try to master this challenge, to reconcile tension and harmony. I think Agnes Martin, who I also admire, succeeded in doing this in the visual arts.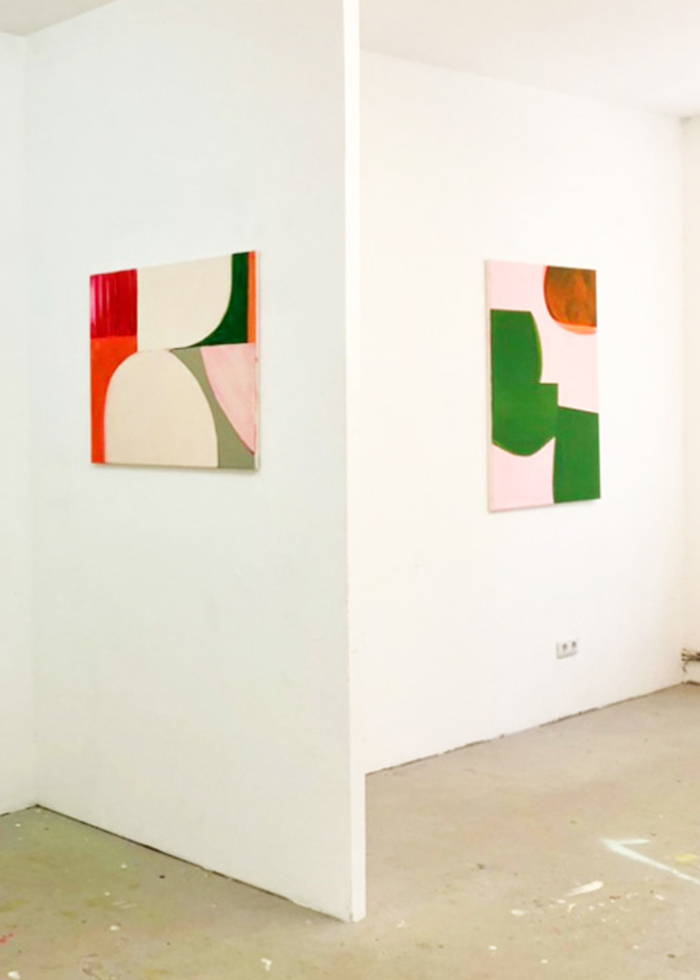 Can you tell us about your background and how you came to be an artist?
– I first studied music and gave concerts. Then I started composing and realised that what I want to express – I don't want to create for the ears but for the eyes. That's why I studied fine arts in Kassel and Amsterdam. Since then, I've been painting in my studio in the Hamburg artists' house "old can factory" and have taken part in many individual and group exhibitions.
How would you describe your art and aesthetics?
– In search of harmony, light and silence.
---
What we love about Burglind Jonas:
There's a light and poetic expression to the pieces that Burglind Jonas creates, and a certain originality that we are truly inspired by.