At The Ode To we are always curious to learn more about creativity and artistry, so we asked Matthew Knight, the creator behind NOTPOP to tell us a little bit about his life, his art and his sources of inspiration.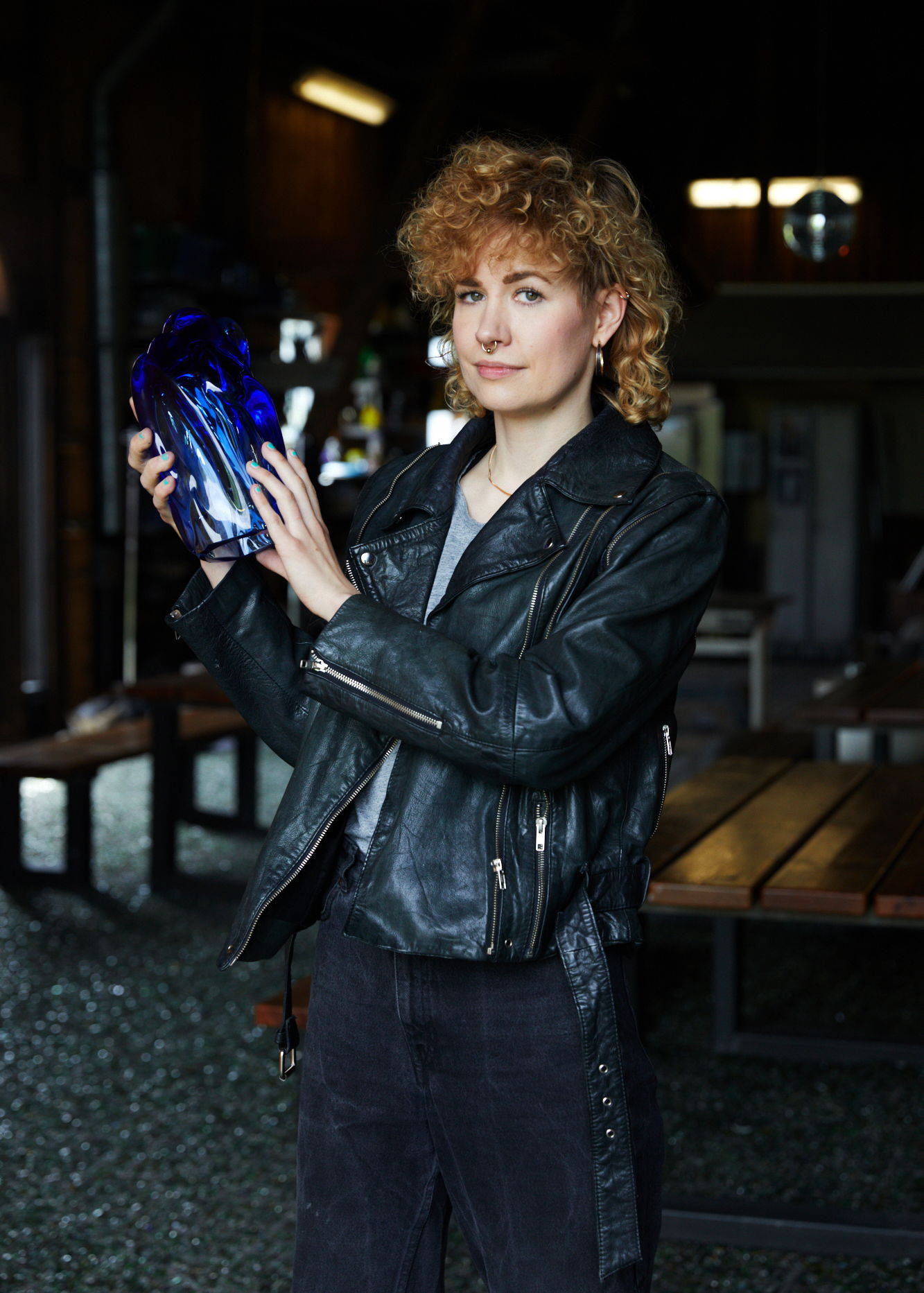 What do you call your series of artwork?
– I don't have specific series names. Each of my pieces stands alone, shaped one by one, by me, using mouth-blown recycled lead-free crystal glass. My colleague, Erika Kristofersson Bredberg, and I operate our own glass studio, Glasbolaget, where we remelt glass from the Swedish glass factory Reijmyre. Notably, our furnace runs on leftover methane gas from a neighboring recycling company, a pure residual product from waste.
What technique have you used?
– My pieces are entirely handmade and mouth-blown. I use recycled lead-free crystal glass. At Glasbolaget, we re-melt glass from Reijmyre, and our furnace is powered by leftover methane gas from a nearby recycling company, Ragn-Sells. This gas is a pure residual product from waste.
What inspired you to create the artworks you have made for The Ode To?
– Some of these pieces have been evolving since 2012, manifesting as installations, public art, and individual sculptures. Others are entirely new. In all these works for The Ode To, I've harnessed the materiality of hot glass as my co-creator. My fascination lies in both the technical aspects, such as optics, and the aesthetic possibilities it offers. Rather than imposing strict control during shaping, I let the material's natural movements take center stage. I employ constant repetition of process while blowing and shaping, but I also work playfully and intuitively, allowing the glass's thickness, heat, and free-flowing movements to render each piece unique and unreproducible.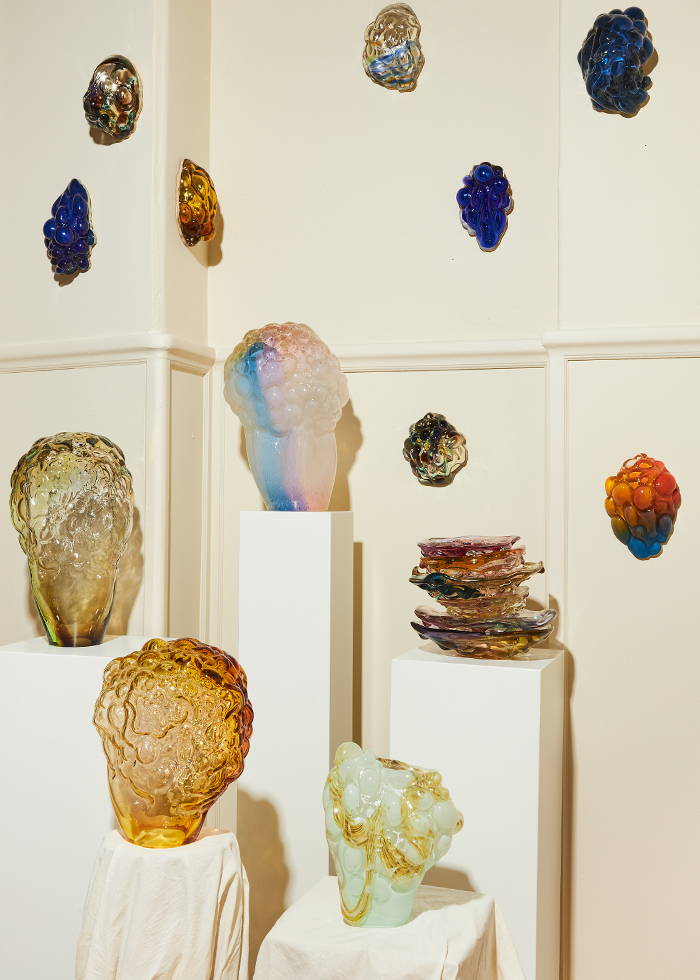 Can you tell us about your background and how you came to be an artist?
– Originally, I trained traditionally as a glassblower in The Kingdom of Crystal, Småland, and have been working with glass since 2007. Following my glassblowing artisan education, I served as a glassblowing assistant in a Norwegian glass studio. From 2011 to 2016, I pursued my bachelor's and master's degrees at Konstfack University of Arts, Crafts, and Design in Stockholm.
How would you describe your art and aesthetics in three words?
What we love about AMMY OLOFSSON:
Ammy Olofsson's artistry is a symphony of vivid, bold, and flowing forms crafted from mouth-blown recycled crystal glass. Her commitment to sustainability by repurposing glass and using waste-derived energy in her studio is inspiring. Each piece she creates is a testament to her craftsmanship and the artistry that lies within the natural movements of molten glass.