At The Ode To we are always curious to learn more about creativity and artistry, so we asked Helena Malm to tell us a little bit about her life, her art and her sources of inspiration.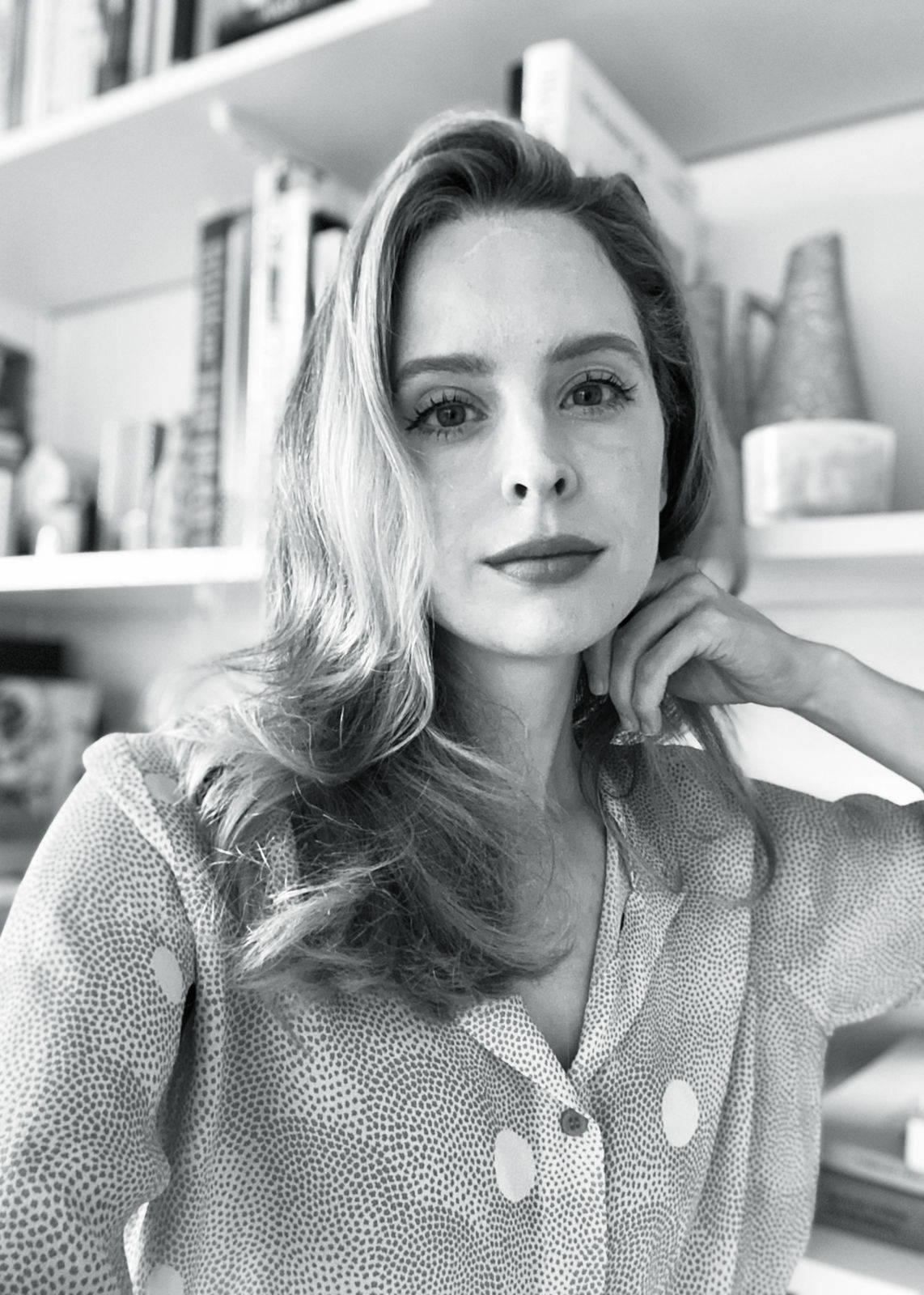 What do you call your series of artwork?
– It's called 'Frozen Flow'.
What technique have you used?
– I build my sculptures by hand in stoneware clay. They are then glazed using both a regular glaze and a gloop glaze. The characteristic of the gloop glaze is its firm and malleable consistency. During its time in the kiln a transformation takes place and the glaze melts and assumes a three-dimensional form that builds a shape on top of the clay sculpture. It almost becomes a blanket on top of the angular ceramic shape, as if it's frozen in a moment.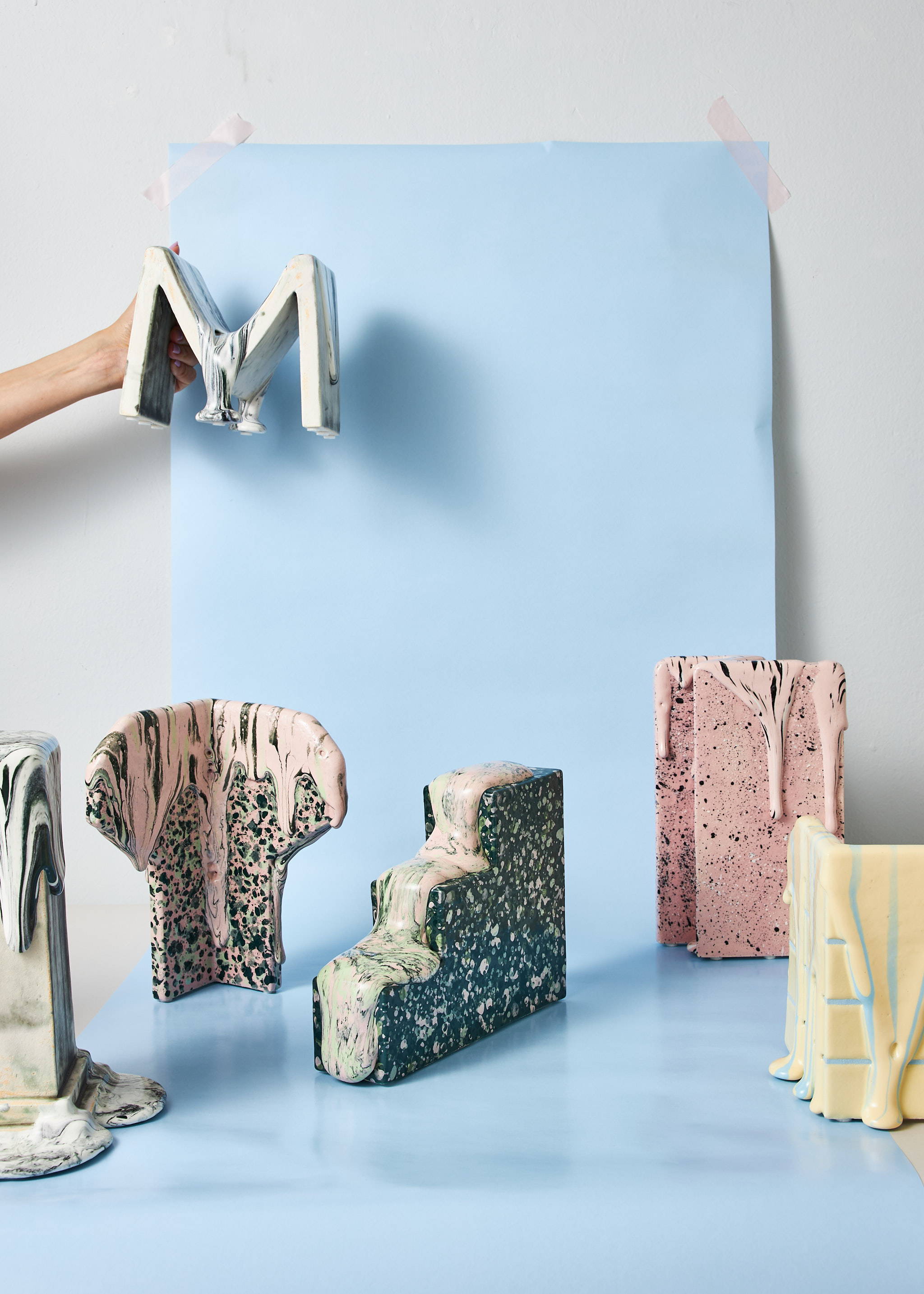 What inspired you to create the artworks you have made for The Ode To?
– I draw inspiration from architecture and public spaces for both shapes and surfaces for my art. In my work I explore and experiment with glaze, and I am fascinated by the multitude of expressions that can be found within the world of ceramic surfaces. You see, with my background in print design, I am used to being able to control the end result. In the ceramic process there is almost always an element of surprise, especially in working with glaze. What I first experienced as frustrating, is now something I enjoy exploring. I have created patterns on the clay object, and then recreated the same patterns in gloop glaze. During the firing, the glaze runs and the pattern is distorted. The result evokes thoughts of time and transience.
Can you tell us about your background and how you came to be an artist?
– After obtaining a BFA in design from HDK, the Academy for Art and Design in Gothenburg in 2007, I worked as a print designer. It was my love for color and patterns that eventually led me to the world of ceramics. In 2022 I got a BFA in Ceramics and Glass from Konstfack, Stockholm, where I'm now based and have my own studio.
How would you describe your art and aesthetics in three words?
– Colorful, melting, architectural
What we love about HELENA MALM:
There is a fluidity and movement to Helena Malm's ceramic sculptures that make them truly unique. By embracing the element of surprise in the creation process, her art sculptures take on a life of their own. With her great understanding of colors and patterns Helena creates one-of-a-kind-pieces that looks both contemporary and delicious.