At The Ode To we are always curious to learn more about creativity and artistry, so we asked Femke Hofhuis, the artist behind FEMM, to tell us a little bit about her life, her art and her sources of inspiration.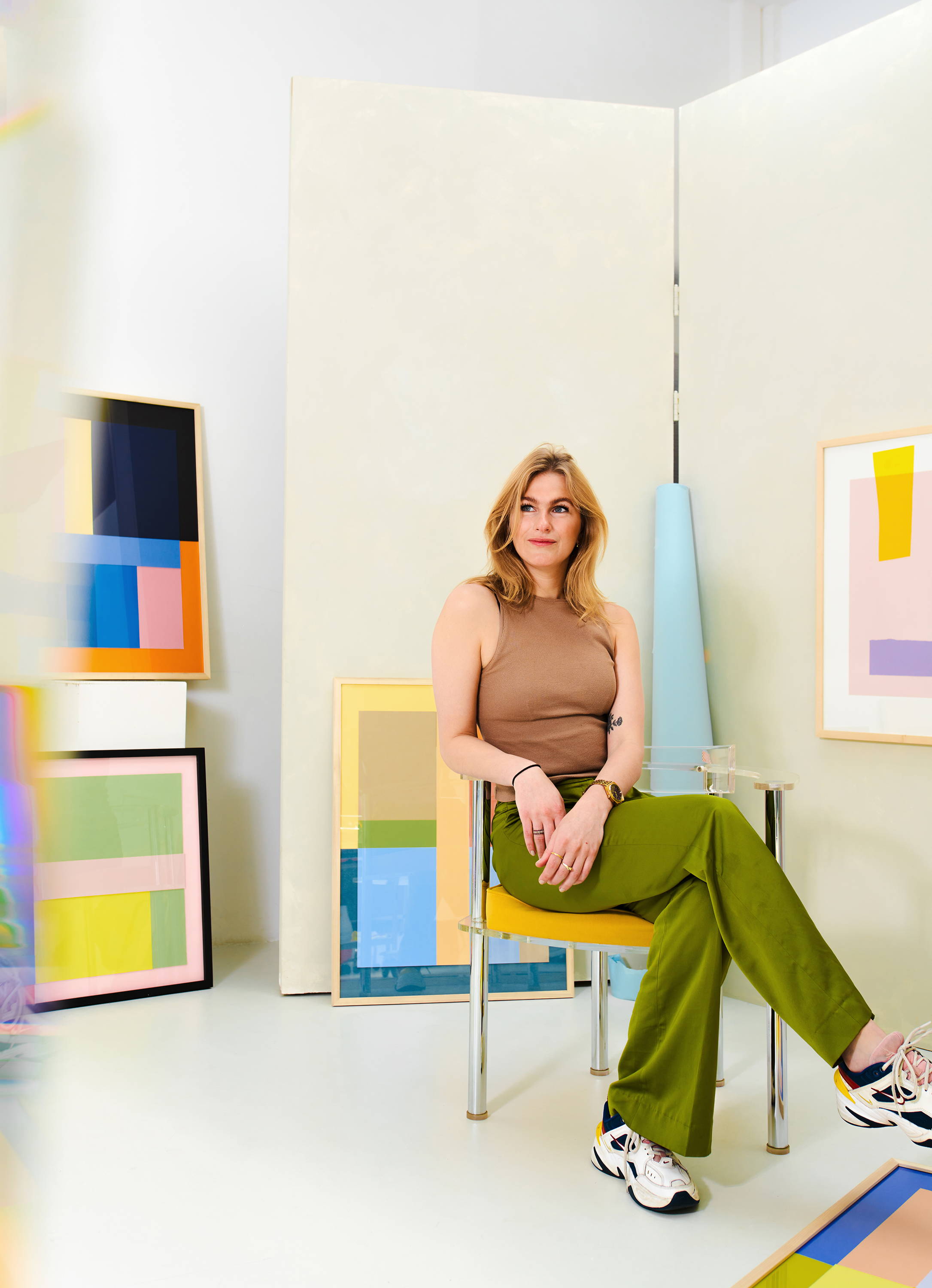 What inspired you to create the artworks you have made for The Ode To?
– The city of Amsterdam and its sunsets never fail to inspire me. My collection of artworks for The Ode To captures the city's ever changing moods and dynamics at different times of the day in all seasons.
What technique have you used?
– All the pieces are spray painted by hand with acrylic paint and then coated in epoxy to give them that perfect sheen. The pieces are mounted on Dibond and have a aluminum hanging system on the back.
What other artists do you admire?
– My all time favorite artist is Mark Rothko. His pieces contain that certain simplicity and intensity at the same time.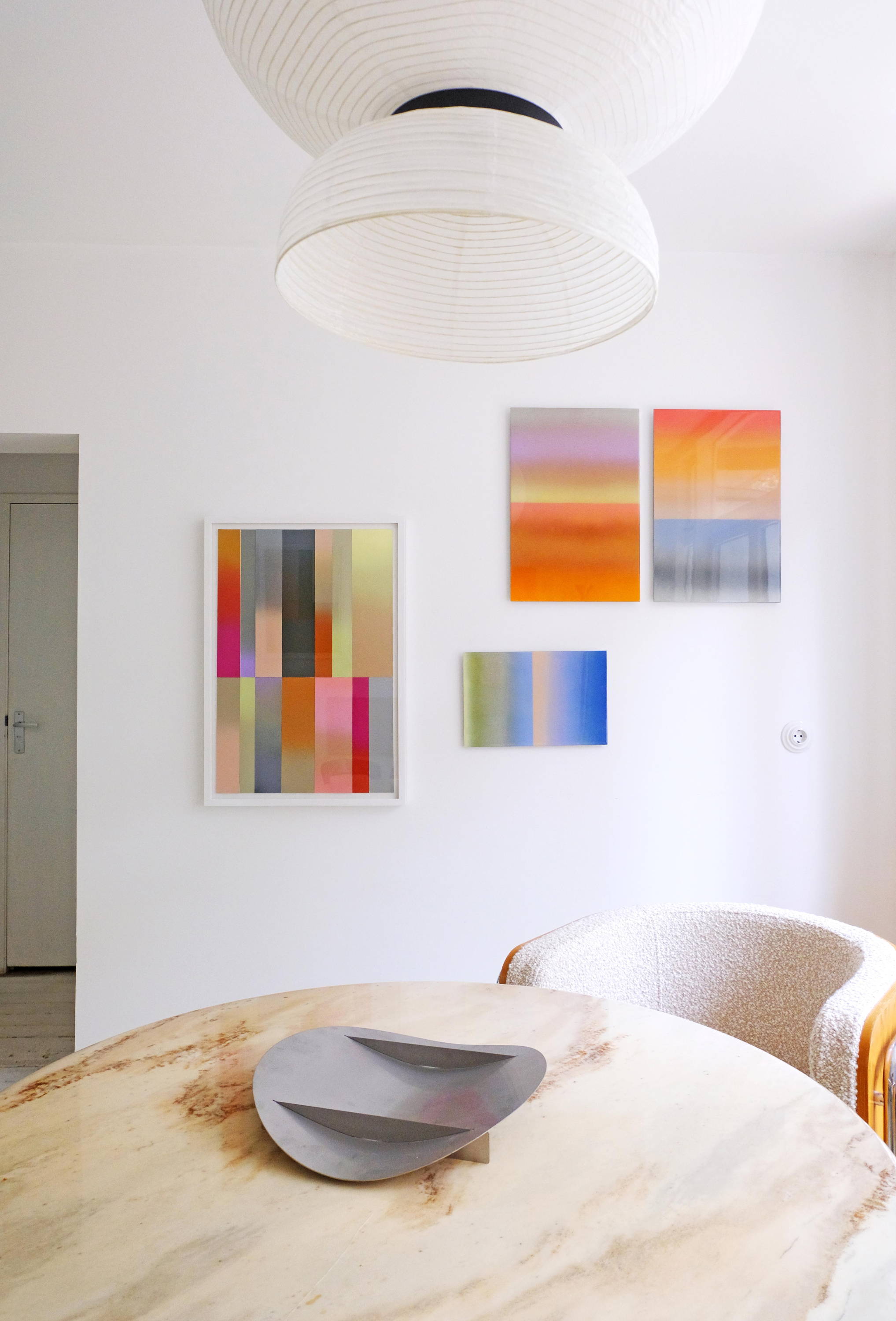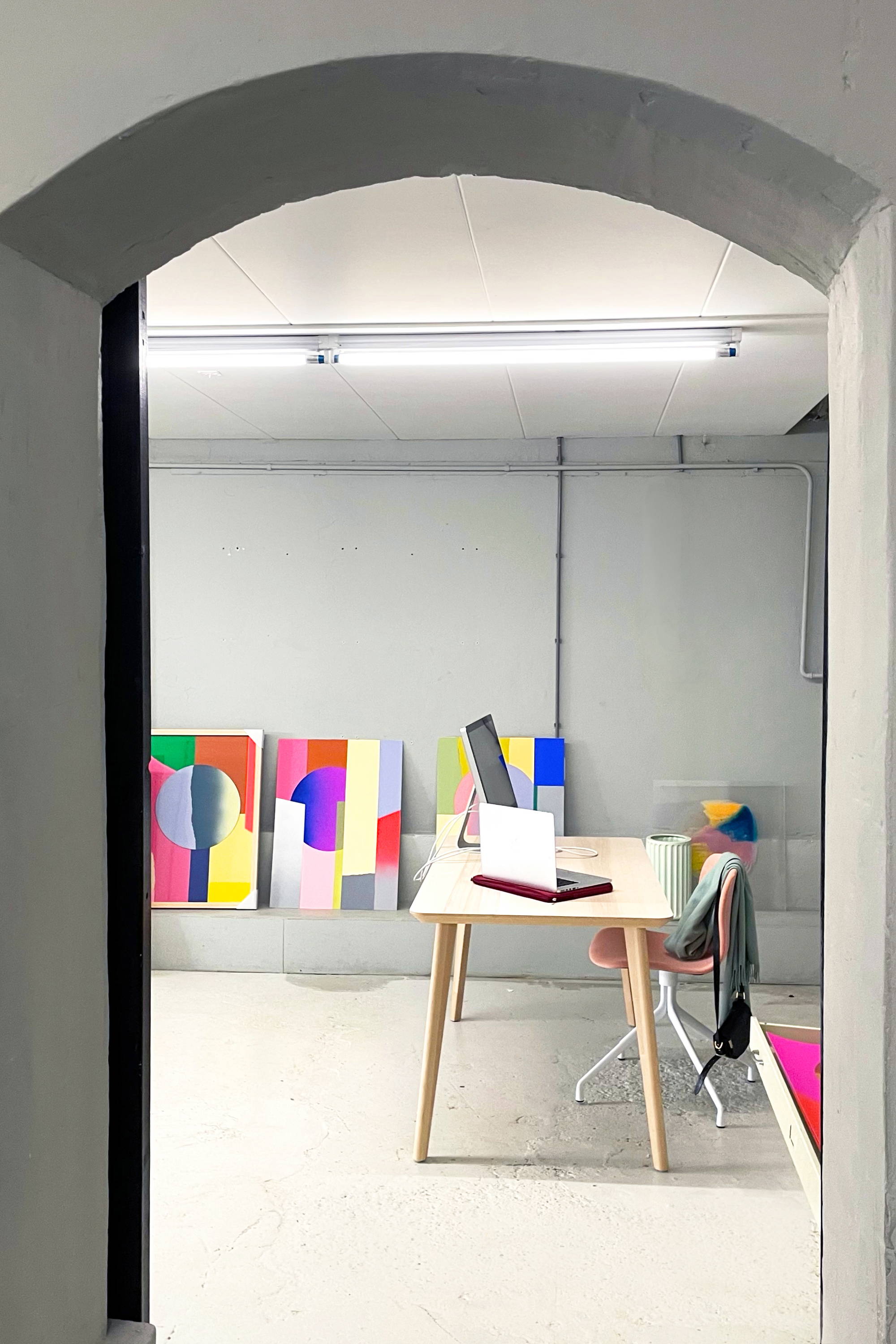 Can you tell us about your background and how you came to be an artist?
– Previously I worked as a multidisciplinary stylist for various international clients and magazines. Covid-19 formed the starting point of my own visual explorations. My sensitivity to colors, lines and compositions manifested itself in unexpected and colorful collages. An early publication in a Dutch magazine created an enormous boost for me and now I launch multiple collections throughout the year. I love to work around distinct themes and look for contrasting subjects each time.
How would you describe your art and aesthetics?
– Eye catching and vigorous with a dose of positivity.
---
With colors that make you want to blush, FEMM invites us to her bright universe – and it looks real good!