– At The Ode To we are always curious to learn more about creativity and artistry, so we asked Stockholm-based textile artist Julia Wallman to tell us a little bit about her life, her art and her sources of inspiration.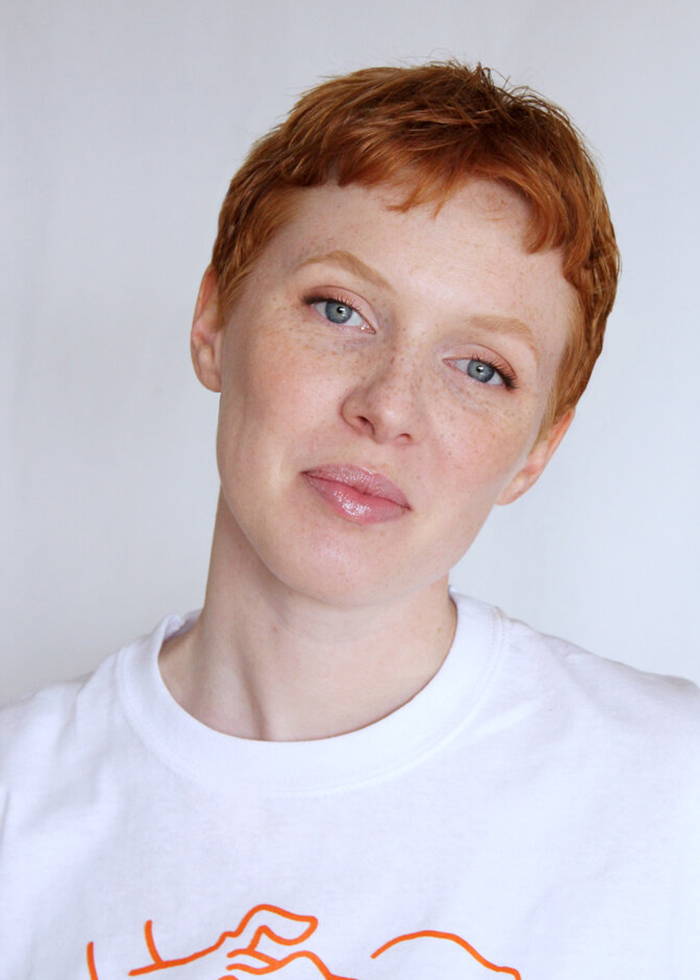 What do you call your series of artworks?
– 'Pressveck', which is Swedish for press crease. I press textile on porcelain, and the term refers to a crease or a sharp fold that has been pressed into a garment.
What technique have you used?
– Textile imprint on porcelain.
What inspired you to create the artworks you have made for The Ode To?
– The characteristics of porcelain remind me of silk and my starting point always revolves around textiles. I give shape to fragments of my memories through textile thinking. Through my work, I find the vulnerability of the thread to be a strength. It provides me with a contrast between transparency and compactness, fragility and strength, which follows me through my work in both material and thematic meaning. The textile imprint on the porcelain is constant but at the same time only a trace of something that was there but is now gone. The porcelain reproduces the fibres of the textile and shows a new image of what we don't always notice or take for granted, such as a shirt.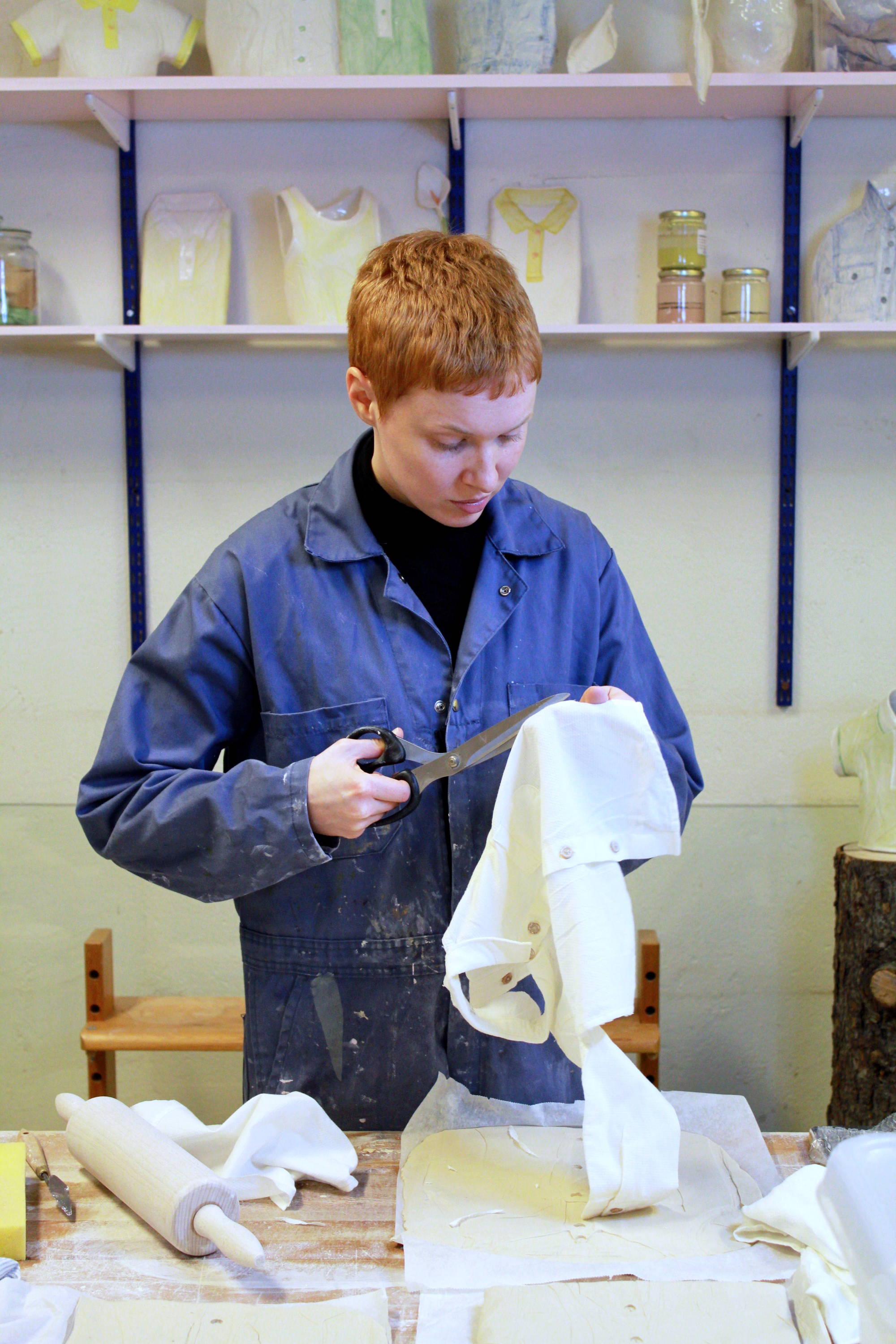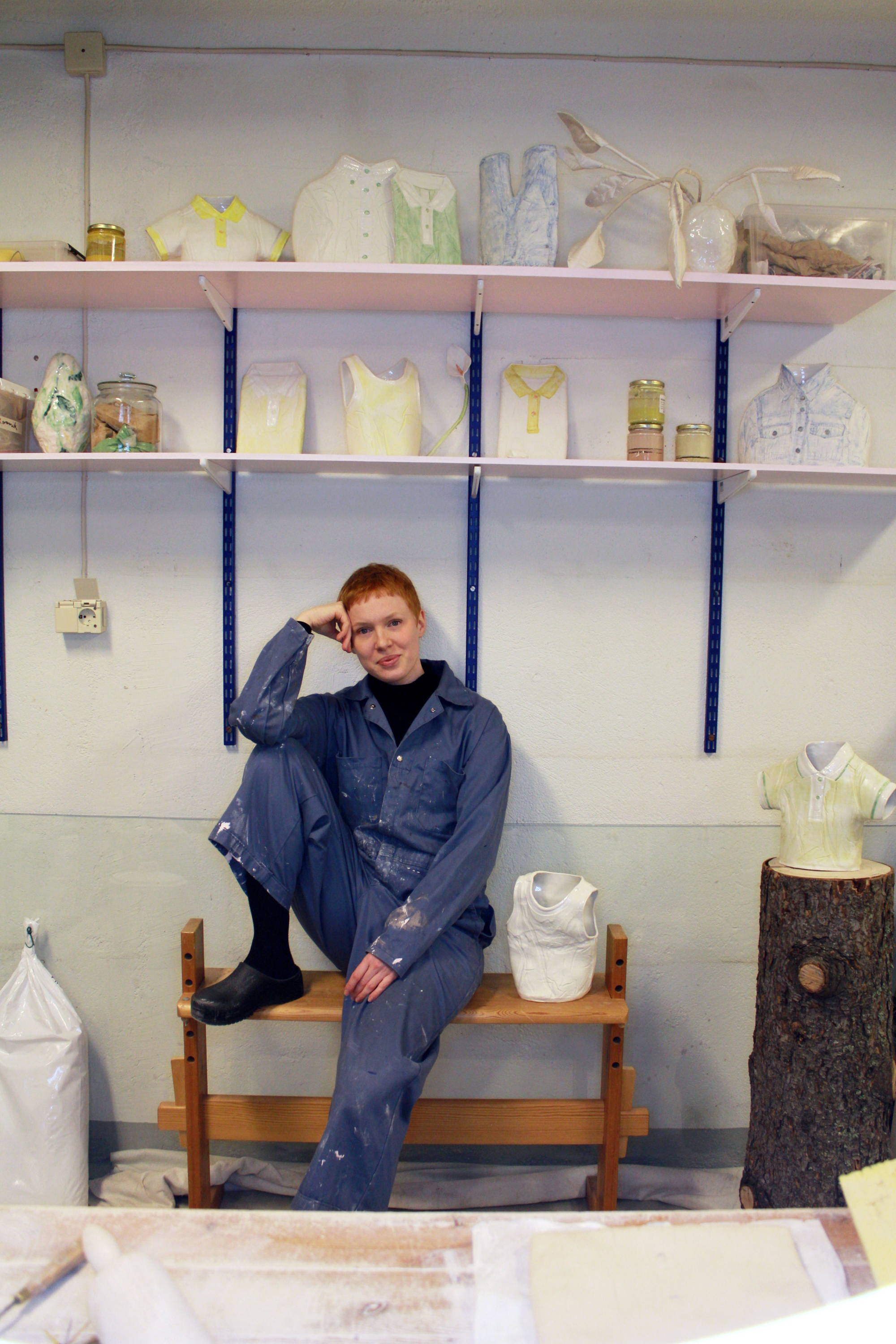 Can you tell us about your background and how you came to be an artist?
– I have always been drawn to textile techniques, which is why I chose to study textile art at the National Academy of Fine Art in Oslo. During my education, I incorporated porcelain into my textile work. There is a contrast between the materials, but at the same time, there are many similarities.
How would you describe your art and aesthetics in three words?
– Tactile, contrasting, vulnerable.
---
What we love about Julia Wallman:
Part playful, part quirky, and part craftsmanship; there's nothing we don't love about the artworks Julia Wallman creates.