AN INTERPRETATION OF NATURE
At The Ode To we are always curious to learn more about creativity and artistry, so we asked Laura Gröndahl to tell us a little bit about her life, her art and her sources of inspiration.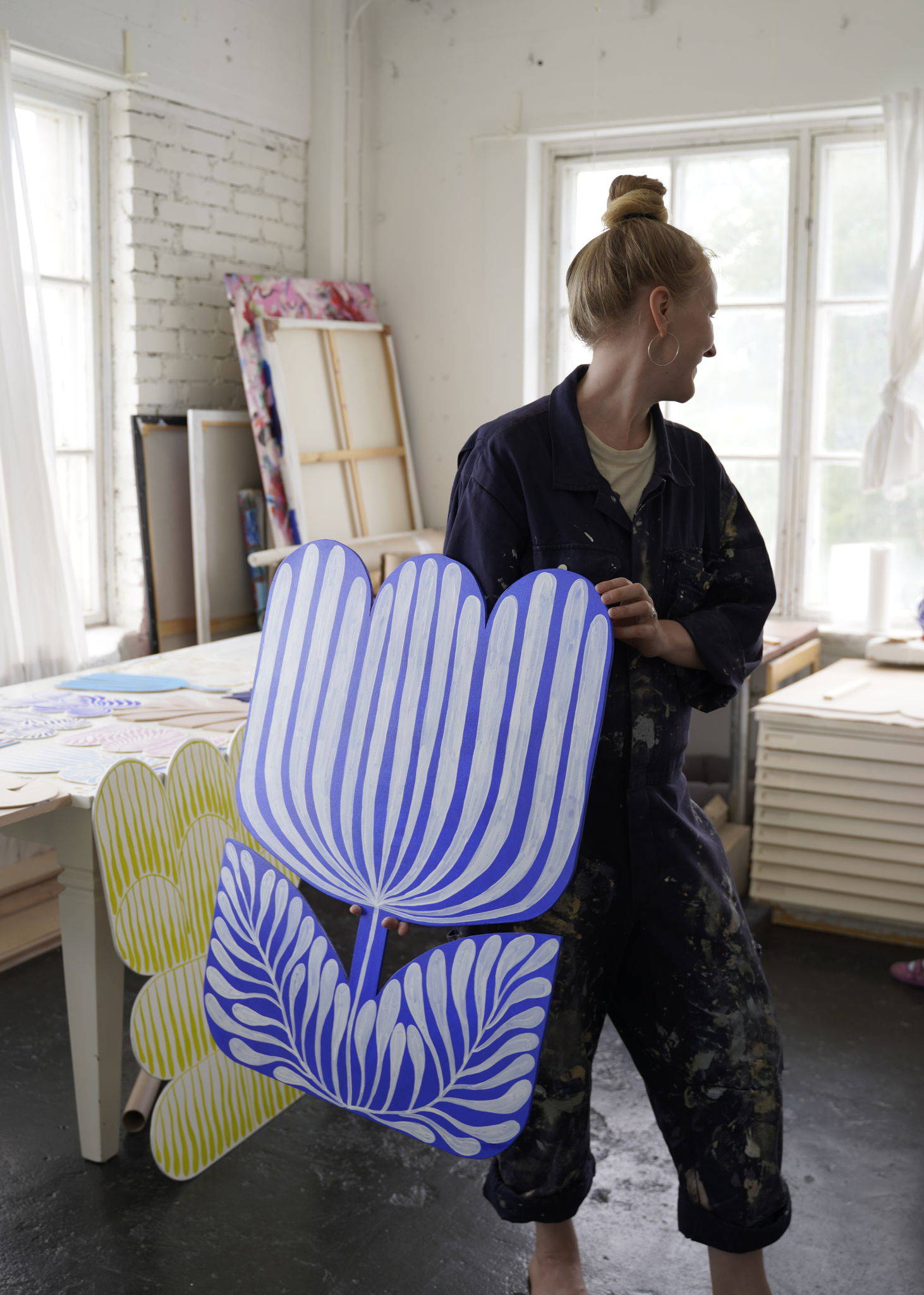 What do you call your series of artworks?
– This series is called "Small Flowers and Plants." I've been working on it for years, and the name simply reflects the essence of the works—subtle interpretations of plants and flowers.
What technique have you used?
– I've used acrylics on birch or pine plywood.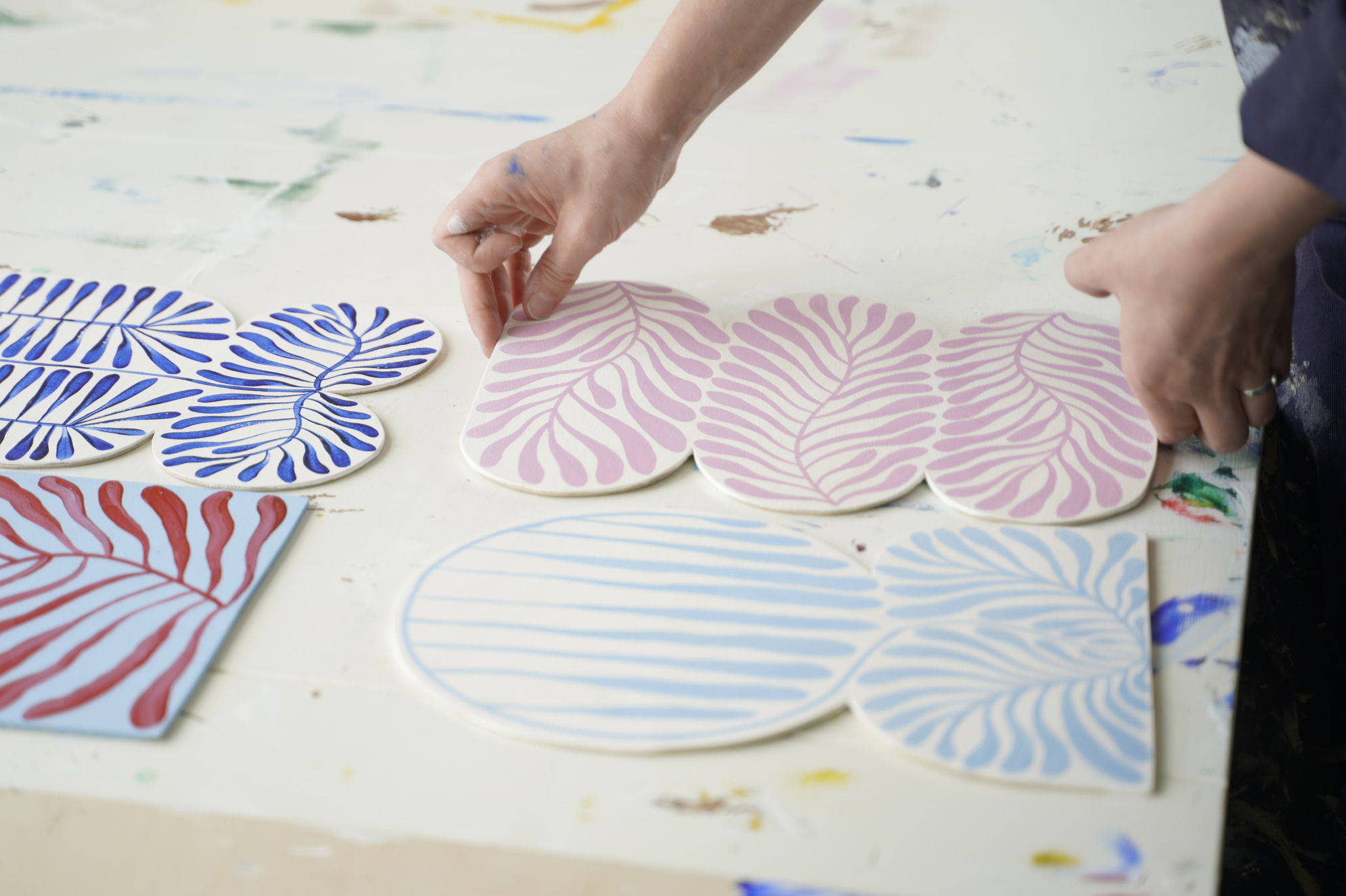 What inspired you to create the artworks you have made for The Ode To?
– The "Small Flowers and Plants" series is a part of the broader "Flowers and Plants" series that I've been working on for years. After primarily painting on flat, one-dimensional surfaces for many years, I felt the urge to experiment with something different. That's when I started working on these cut-to-shape wall sculptures on wood.
Can you tell us about your background and how you came to be an artist?
– From as far back as I can remember, I've had an intense drive to create and work with my hands. I always dreamt of being an artist, but I never believed I could achieve it, so I initially pursued a career in fashion and graduated in 2015 with a degree in it. After several years working in the field, I realized I wasn't being true to myself, and I finally started pursuing my dream. My background in fashion, especially in print design, strongly influences my artwork.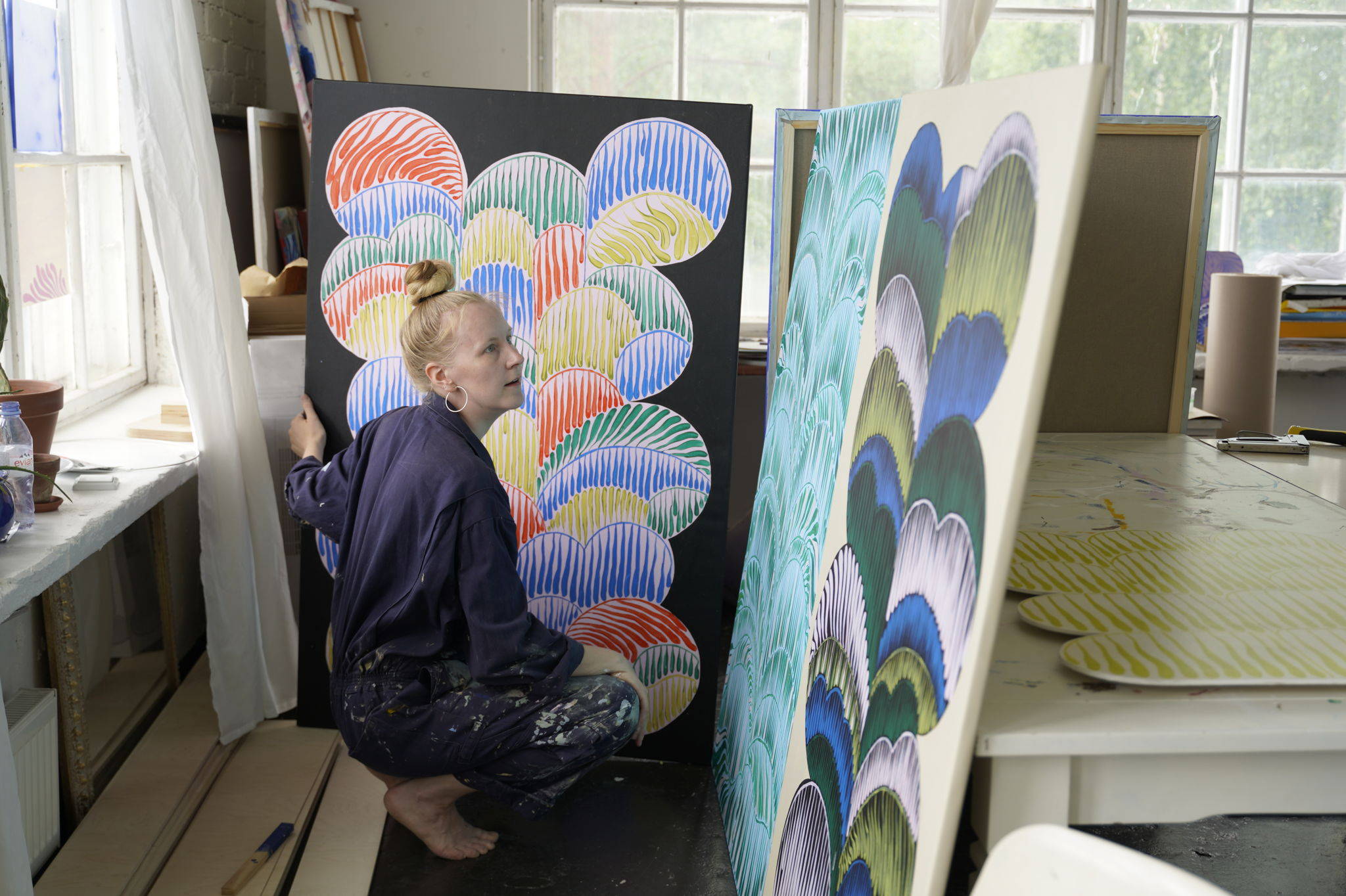 How would you describe your art and aesthetics in three words?
– Joyful, fresh, experimental.
What we love about LAURA GRÖNDAHL:
We're captivated by Laura's ability to infuse subtle interpretations of nature with a sense of joy and experimentation. Her "Small Flowers and Plants" series showcases her talent for combining fresh aesthetics with innovative techniques. Laura's journey from the world of fashion and print design to the realm of art enriches her work, resulting in a unique and vibrant artistic expression.