At The Ode To we are always curious to learn more about creativity and artistry, so we asked Annika Johansson to tell us a little bit about her life, her art and her sources of inspiration.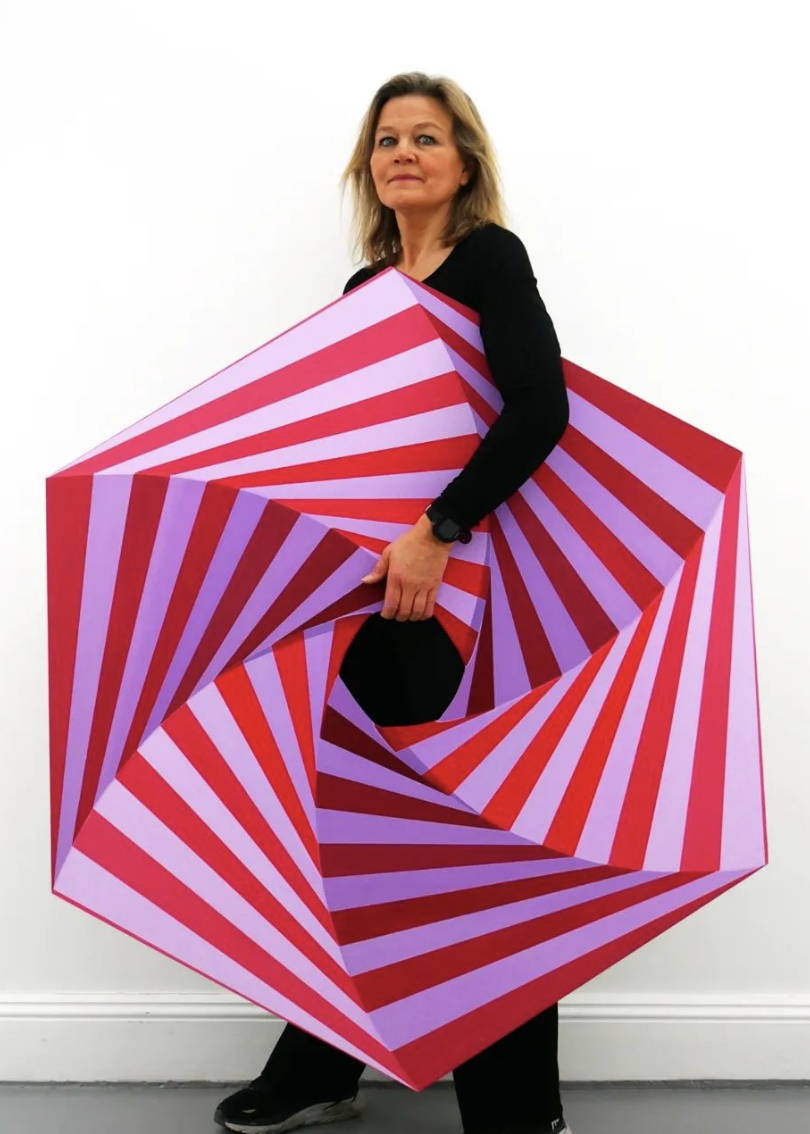 What do you call your series of artwork?
– I call my series "Colorful Geometric Patterns." My fascination lies in geometric patterns and the creation of 3D illusions, often with a touch of humor. You could describe my paintings as contemporary Trompe-l'œil, where I aim to craft the optical illusion of a three-dimensional surface using shadows and lights in vibrant colors.
What technique have you used?
– I shape MDF panels into various forms, then meticulously layer them with vinyl paint. Every step of this process is equally significant to me, from sketching and sawing to sanding and the final painting.
What inspired you to create the artworks you have made for The Ode To?
– My inspiration draws from everything from Renaissance paintings to comic books.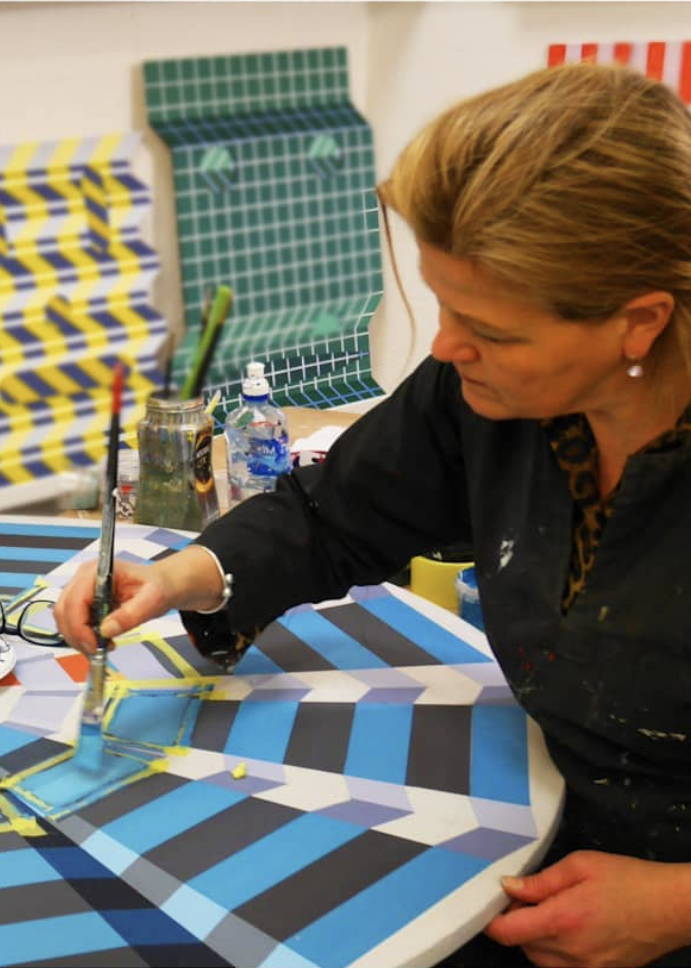 Can you tell us about your background and how you came to be an artist?
– I received my education at the Royal Art College (Kungliga Konsthögskolan) in Stockholm in the early '90s. Creativity has been an integral part of my life since childhood, and I've always enjoyed crafting with my hands. I've never doubted my career choice; it feels like my calling. Growing up in a creative and supportive family, with my father as both an artist and a carpenter, and my brother also an artist, influenced me greatly. Currently, I'm fortunate to work on public commissions for schools and hospitals, which I find incredibly fulfilling.
How would you describe your art and aesthetics in three words?
– Geometric, colorful, optical illusions
What we love about Annika Johansson:
Annika's artistry is a mesmerizing blend of geometry and vibrant hues that effortlessly creates optical illusions. Her works draw inspiration from diverse sources, ranging from Renaissance masterpieces to the whimsical world of comic books. This fusion results in captivating pieces that challenge traditional notions of space and perception, offering viewers a visual experience that is both intriguing and joyful.