At The Ode To we are always curious to learn more about creativity and artistry, so we asked Marie Chanteur, the creator behind Wobbly Studio, to tell us a little bit about her life, her art and her sources of inspiration.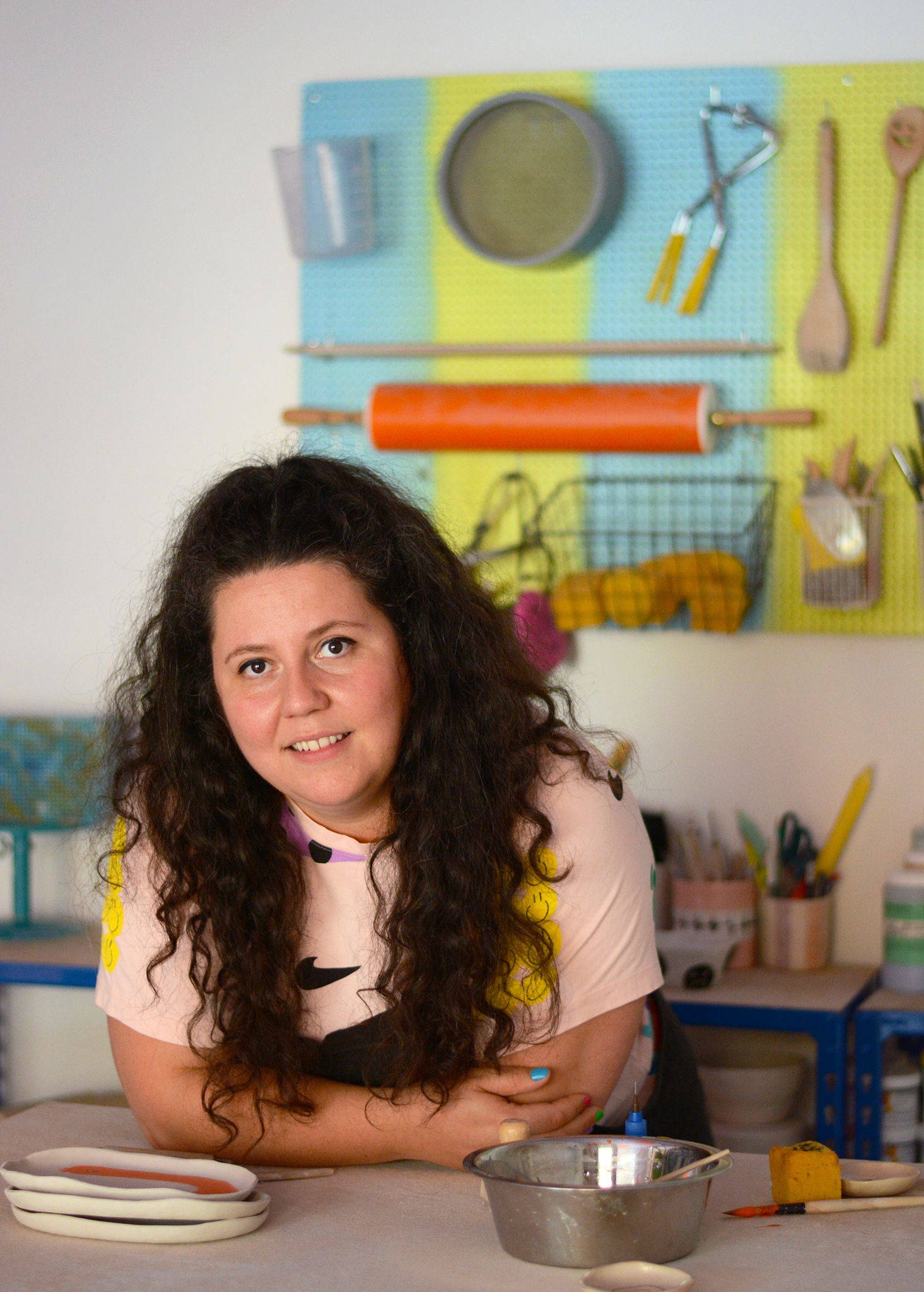 What do you call your series of artwork?
I have created two different series: "Mönster" and "Vases With No Purpose". "Mönster," meaning "pattern" in Swedish, celebrates vibrant and graphic motifs. The playful, blobby shapes of these vases evoke the whimsy of childlike monster figures. The title"Vases With no Purpose" is delightfully literal and fun. It embodies the essence of these vases—objects that defy their primary function with cutouts that challenge their utility.
What material have you used?
– Earthenware adorned with underglaze.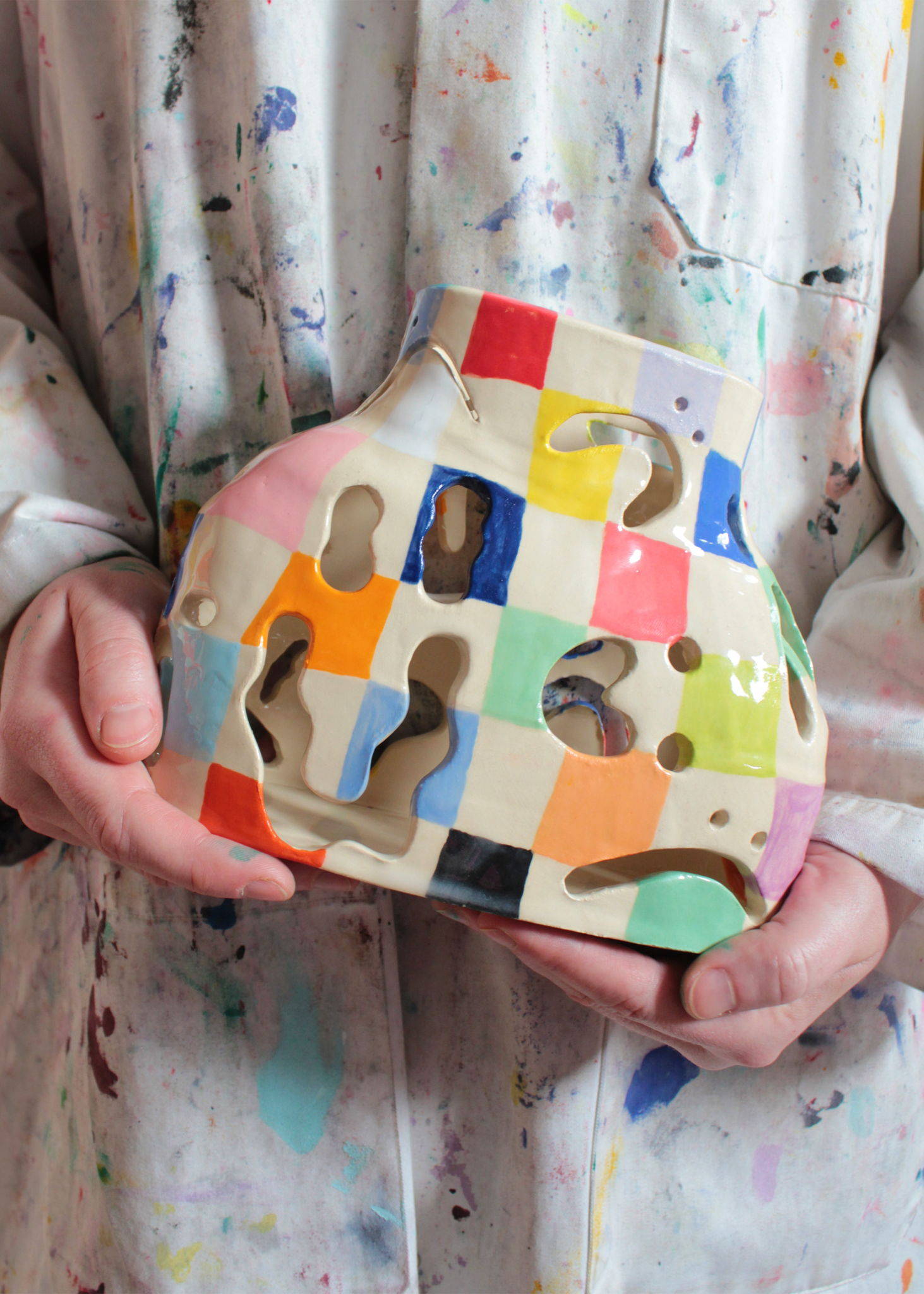 What inspired you to create the artworks you have made for The Ode To?
– The "Mönster" series pays tribute to one of my greatest joys: bold and graphic patterns. These vases, with their playful, round forms and vibrant colors, transport me to the carefree moments of my childhood—a source of playfulness and comfort. For the series "Vases With No Purpose" I wanted to craft an object stripped of its conventional function—an item you desire but can't use. These vases, unable to hold water, embody a certain irony.
Can you tell us about your background and how you came to be an artist?
– I'm a French illustrator and ceramic artist, now based in Stockholm. I'm also the founder of Wobbly Studio, an art brand and workshop located in Aspudden.
After working as a print designer in the fashion industry, I embarked on a new journey to become a self-taught ceramicist. This allowed me to learn a new craft and focus on slow design at a human scale. Through ceramics, I continue to channel my passion for prints, using clay pieces as a fresh canvas for my illustrations and patterns.
How would you describe your art and aesthetics in three words?
What we love about WOBBLY STUDIO:
Marie Chanteur's artistry is a delightful fusion of playfulness, boldness, and quirkiness. Her ceramics are more than just objects; they are canvases for vibrant patterns and whimsical designs.