A SEARCH FOR NEW EXPRESSIONS
At The Ode To we are always curious to learn more about creativity and artistry, so we asked Kristin Larsson to tell us a little bit about her life, her art and her sources of inspiration.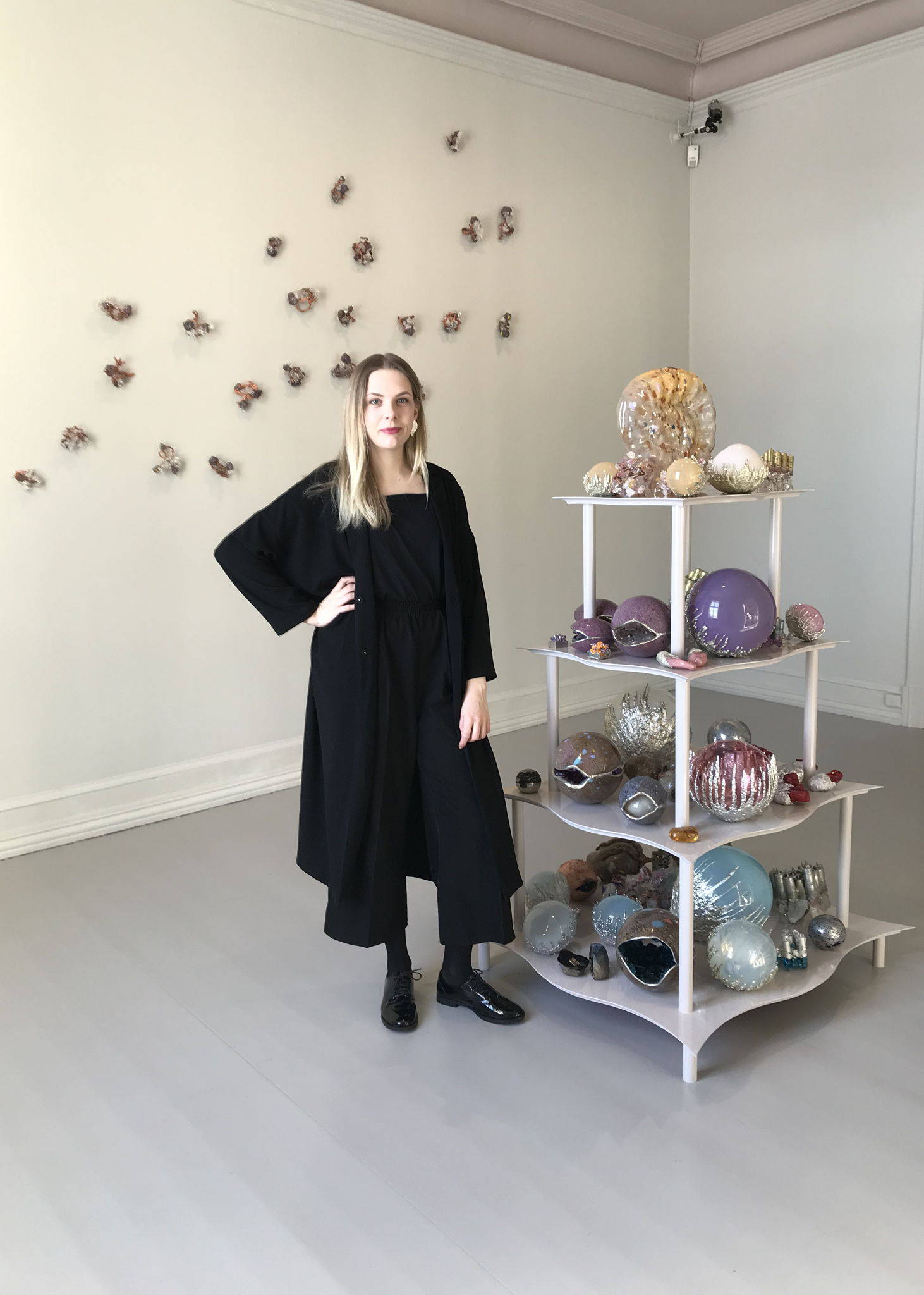 What do you call your series of artwork?
– I've named this series "Ammonite." It features a collection of vibrant, ammonite-shaped glass shells in various colors.
What technique have you used?
– I create these artworks using hand-blown glass.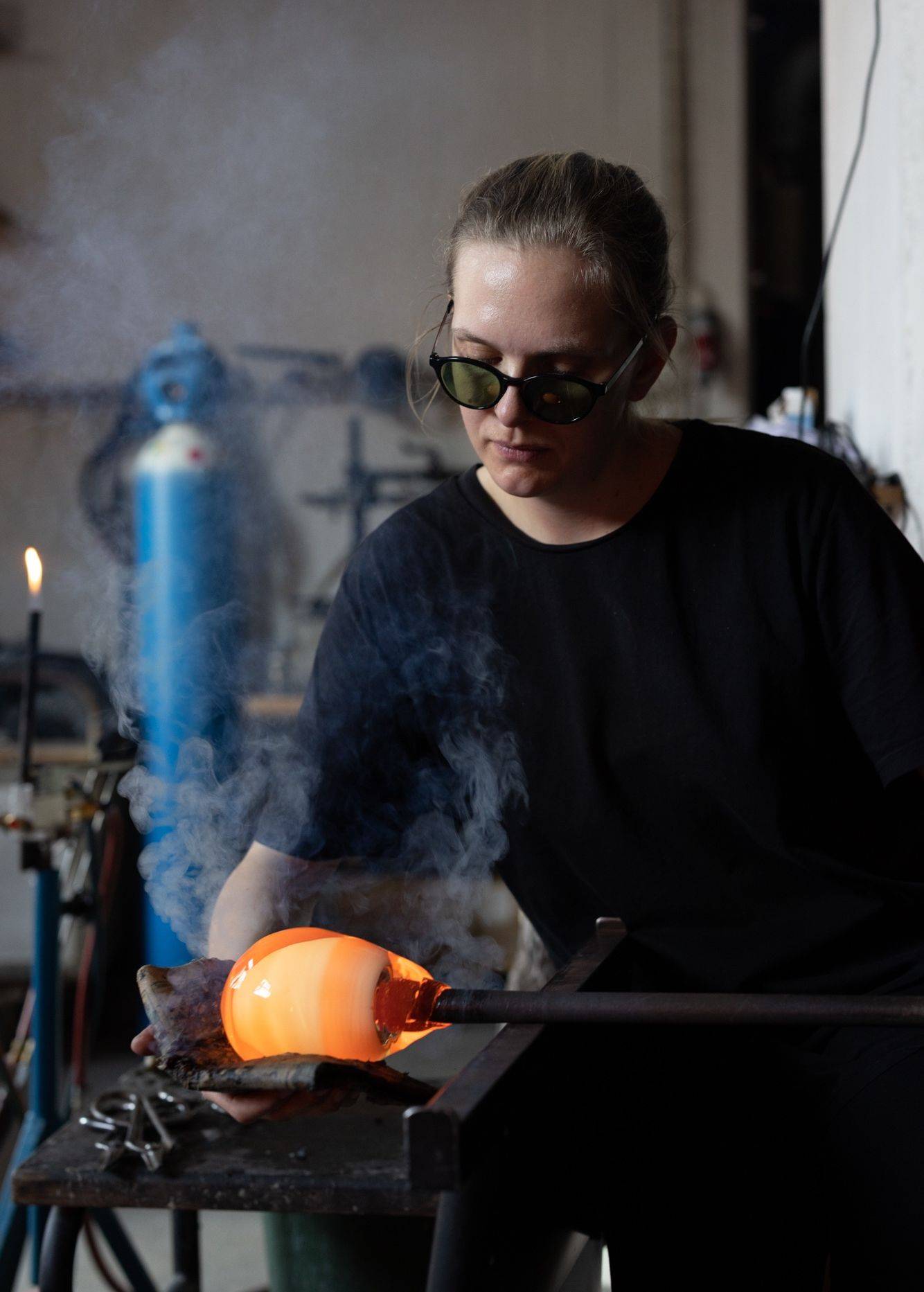 What inspired you to create the artworks you have made for The Ode To?
– I often employ a historical perspective to explore the contemporary world around me. My inspiration stems from archeological and natural historical discoveries that prompt us to contemplate our brief existence on Earth and the imprints we leave behind. I'm fascinated by how future generations will interpret these traces, and my sculptures straddle the line between the natural and the cultural.
Can you tell us about your background and how you came to be an artist?
– My journey with glass began at the age of fifteen when I started working in a glass studio during summers and weekends. This initial fascination led me to Kosta glass school and then across the globe to master the craft. I've worked as a glassblower in Denmark, Austria, Norway, and the US. I hold bachelor's and master's degrees from Konstfack and currently operate from my studio in Gustavsberg, just outside Stockholm. I frequently combine glass with various metals like copper, pewter, and bronze in my work, which is marked by playfulness, experimentation, and a quest for new expressions.
How would you describe your art and aesthetics in three words?
– Playful, experimental, colorful.
What we love about Kristin Larsson:
Kristin Larsson's artistry shines with a unique blend of playfulness, experimentation, and vibrant colors. Her work is a captivating exploration of the intersection between history, nature, and culture, prompting viewers to reflect on their own place in the world.