At The Ode To we are always curious to learn more about creativity and artistry, so we asked Paris-based artist Marina Mankarios to tell us a little bit about her life, her art and her sources of inspiration.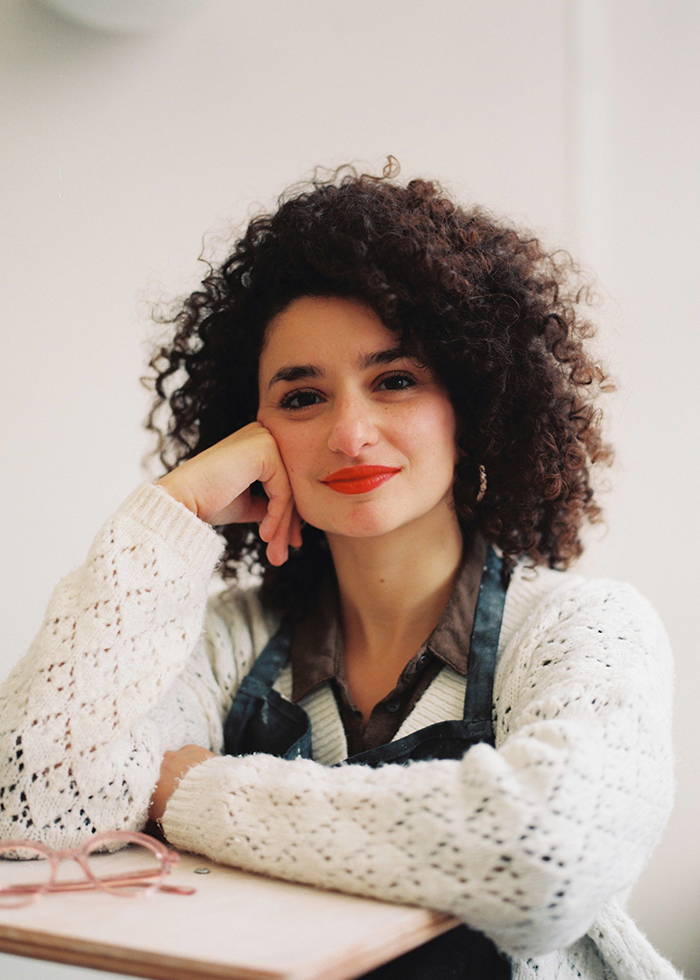 What do you call your series of artworks?
– 'Poetic Fragments' is the title of both sculptures that I have created for The Ode To. My aim is to convey a gentle and poetic story through these pieces.
What technique have you used?
– Silicone molding and plaster casting.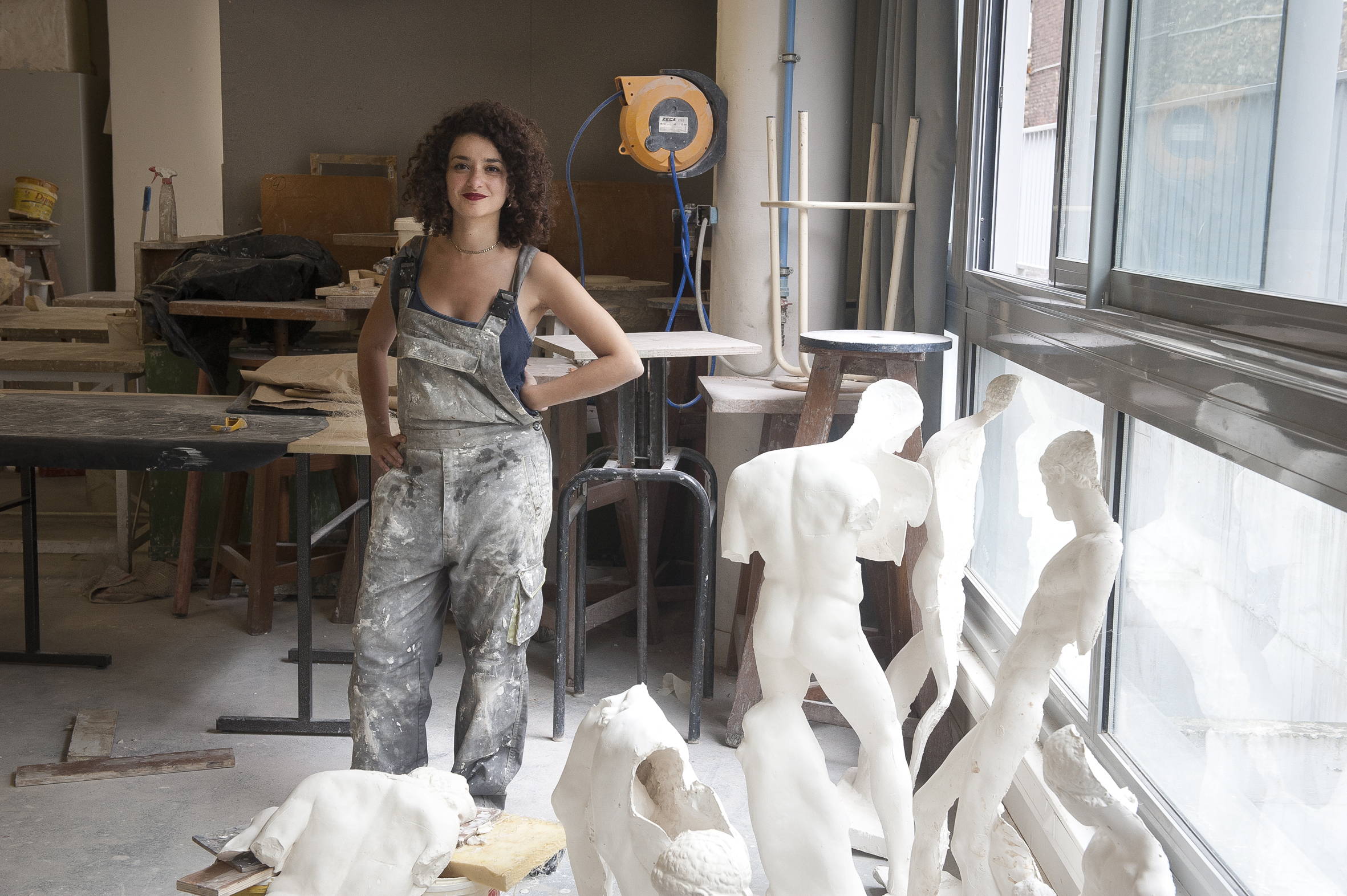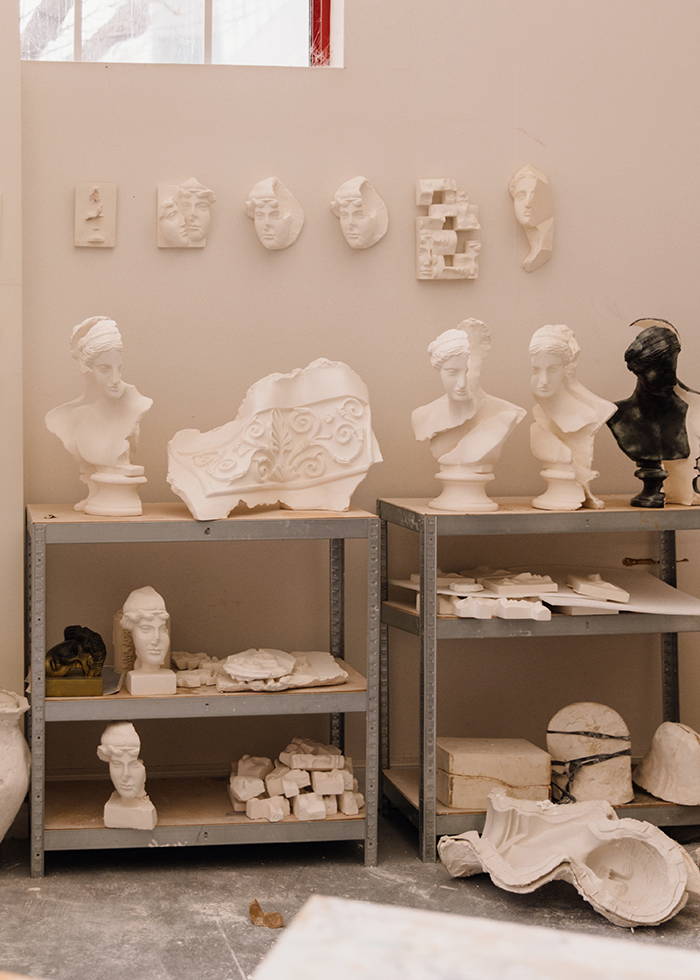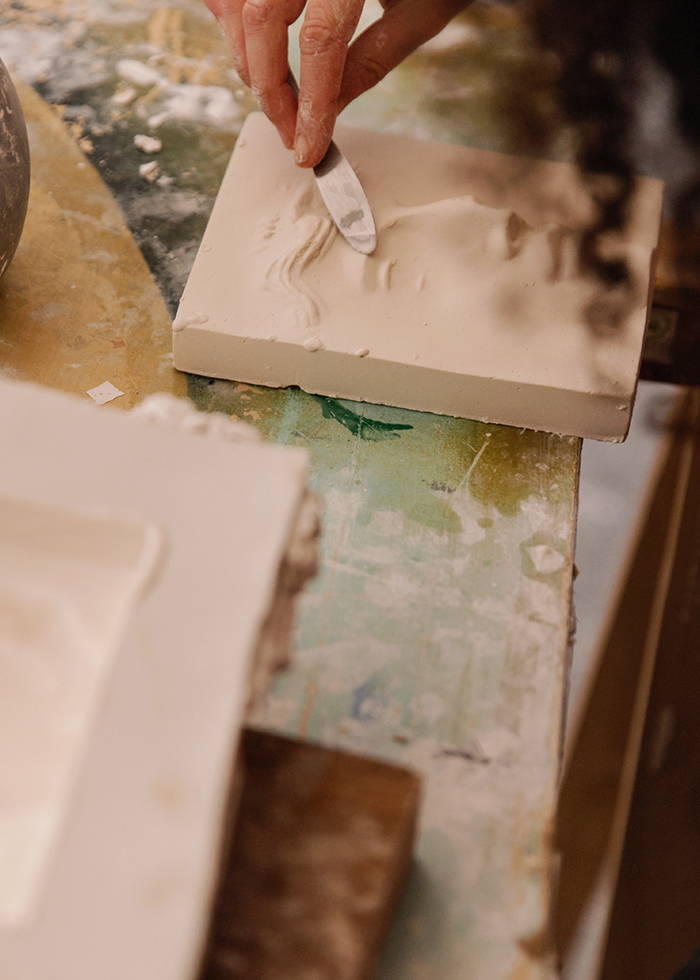 What inspired you to create the artworks you have made for The Ode To?
– I'm especially inspired by ancient Greek sculptures. These pieces are my personal interpretation of well-known sculptures. 'The Kiss' brings the sculpture to life and tells a story. The movement seems to have been halted just before the kiss, and I have paid particular attention to the way the figures avoid eye contact, creating a tension in the scene. 'Floral Face' tells another story, as it seems that flowers are growing in the broken space of the sculpture. This artwork tells a story of how life grows and spreads in broken spaces.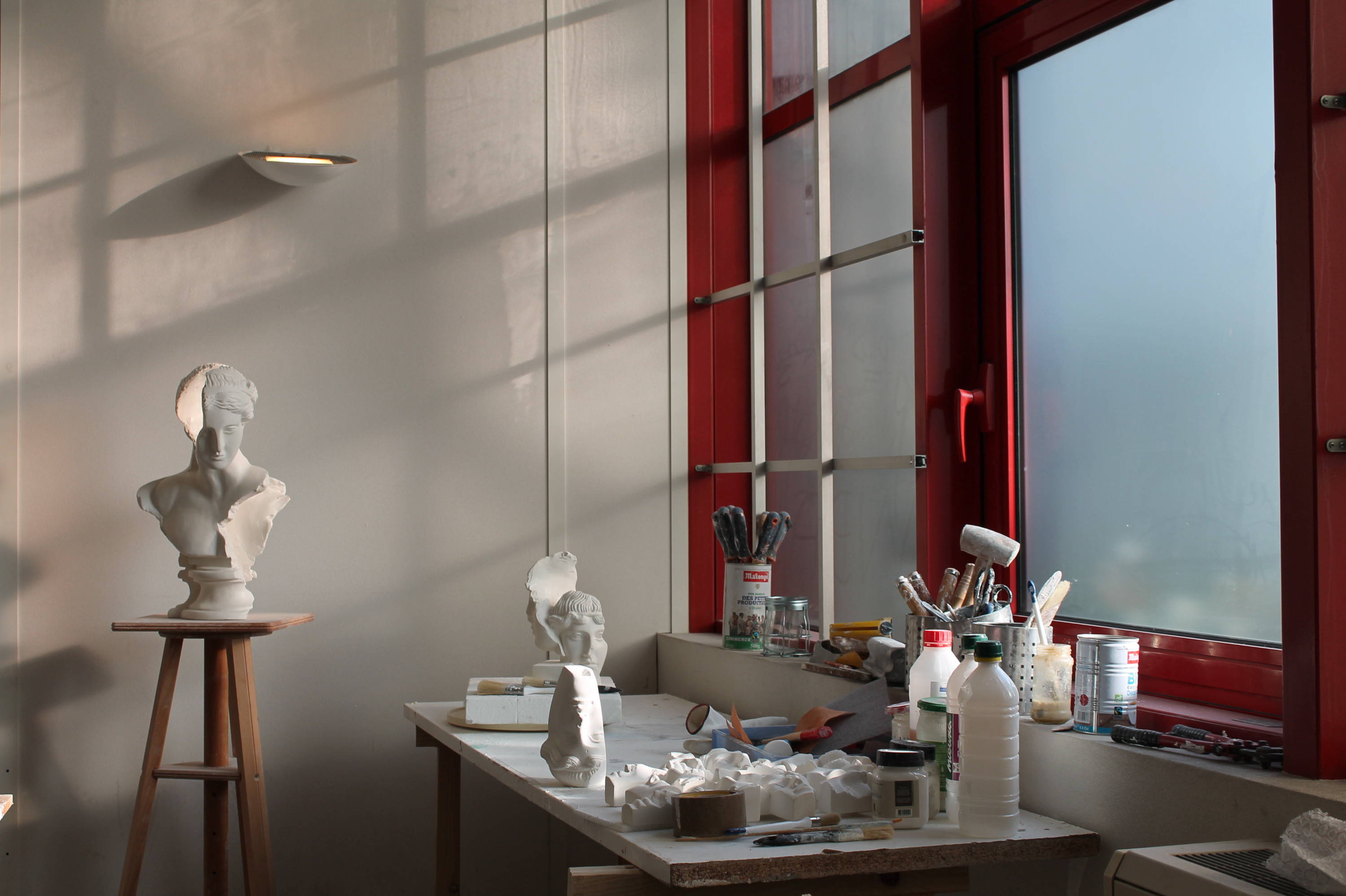 Can you tell us about your background and how you came to be an artist?
– I studied for five years at ENSAAMA School of Art in Paris. I began with product design studies but then changed to a Master of Arts degree. During these studies, I did internships in molding and sculpture studios. I created my diploma project using the techniques I learned in these internships. The project aimed to give a new interpretation of molding techniques. My current work is based on this diploma project.
After leaving school, I quickly launched myself as a full-time artist. I work for personal collectors and interior architects, and I also exhibit my work in Paris and abroad.
How would you describe your art and aesthetics in three words?
---
What we love about Marina Mankarios:
It's safe to say we're in awe of Marina Mankarios' art: it's both timeless, elegant and thought provoking, raising questions about origin and inspiration.