At The Ode To we are always curious to learn more about creativity and artistry, so we asked Swedish artist Malin Floryd Welin to tell us a little bit about her life, her art and her sources of inspiration.
What do you call your series of artworks?
– 'Sculptural paintings that are all about us.'
What technique have you used?
– Pigments on porcelain. Raw firing gives me freedom from the exact result.
What inspired you to create the artworks you have made for The Ode To?
– Music. I listen to a lot of music when I work. I believe some kind of rhythm and composition can be transferred to images. Spaces, voids. For this series, it was a lot of Townes Van Zandt, he has a great tempo and lyrics. For this series, I also looked a lot at artist Felìx Vallotton.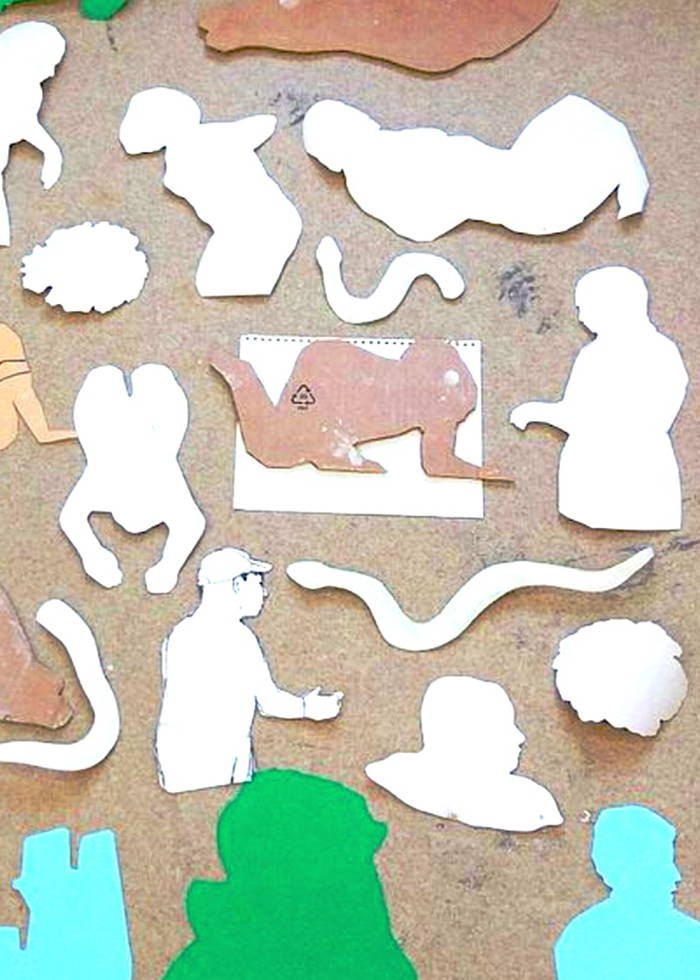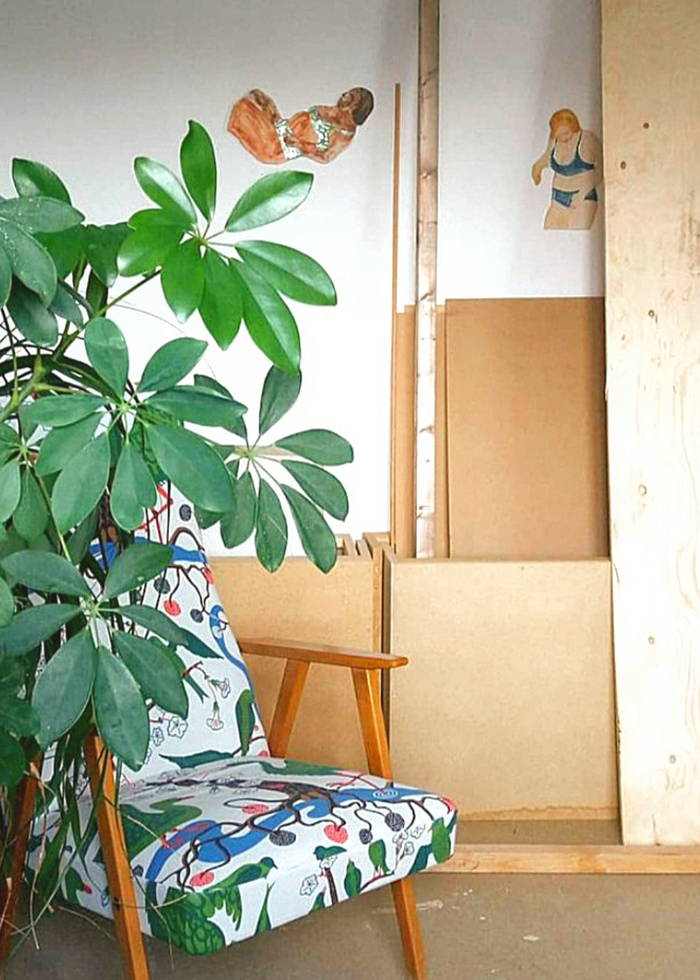 Can you tell us about your background and how you came to be an artist?
– An easel standing on a pier in some kind of archipelago environment, and in the easel is a picture of a big dollar sign. That was the picture I drew when I was in fifth grade, and our teacher asked us to illustrate a future vision of what we wanted to be. There is a contradiction in that picture, I haven't met many rich artists. So, I have been drawing and painting for a long time, just like most artists. My mother and father always encouraged me. Then of course a long series of years and years at different art schools. A lot of random events who made me up here and there. I studied Glass & Ceramics at Konstfack in Stockholm. In fact, I'm not particularly fond of the material, I have a resistance to the clay itself, but I look forward to when I get to paint it. And clay offers a moment of surprise that is more difficult for me to achieve on panel or paper – there I become more rigid and controlling.
How would you describe your art and aesthetics in three words?
---
What we love about Malin Floryd Welin:
The craftsmanship, the emotional expression, the playfulness: there's nothing not to love about the art Malin Floryd Welin creates.