Surrounded by the seaside
At The Ode To we are always curious to learn more about creativity and artistry, so we asked Elena Palomo to tell us a little bit about her life, her art and her sources of inspiration.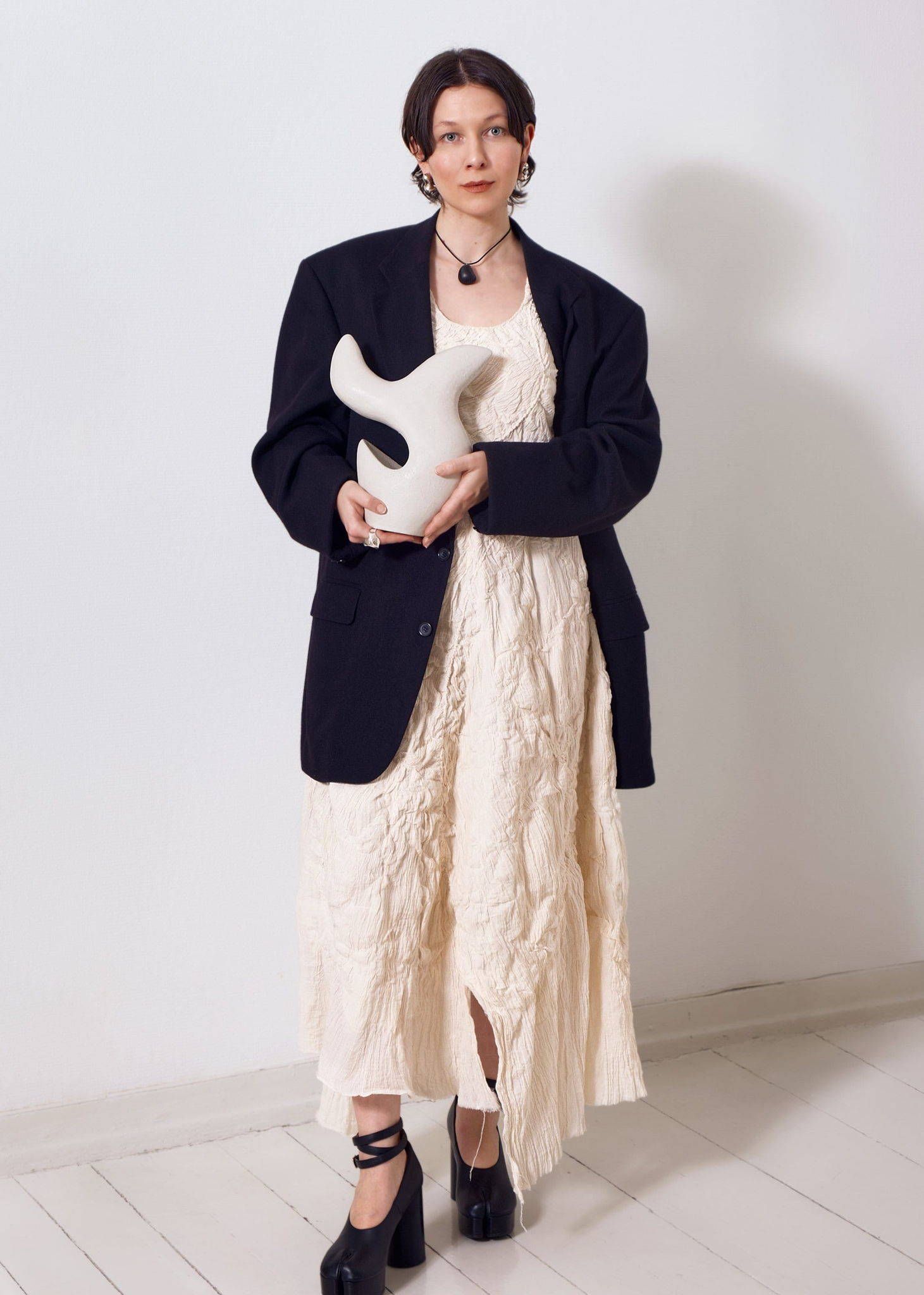 What do you call your series of artwork?
– The series is called 'Un Lundi à la Plage' (A Monday at the Beach). The arworks were created at my beach house in the south of Finland. There, in the archipelago, I have a second atelier that I often escape to when I feel the need to create, surrounded by nature.
What technique have you used?
– My sculptures are each unique and hand-built, made of either a white, coarse clay or sometimes a softer gray clay called Betongrau. In most of my works, I combine several hand-building techniques, such as coil, slip or pinching techniques.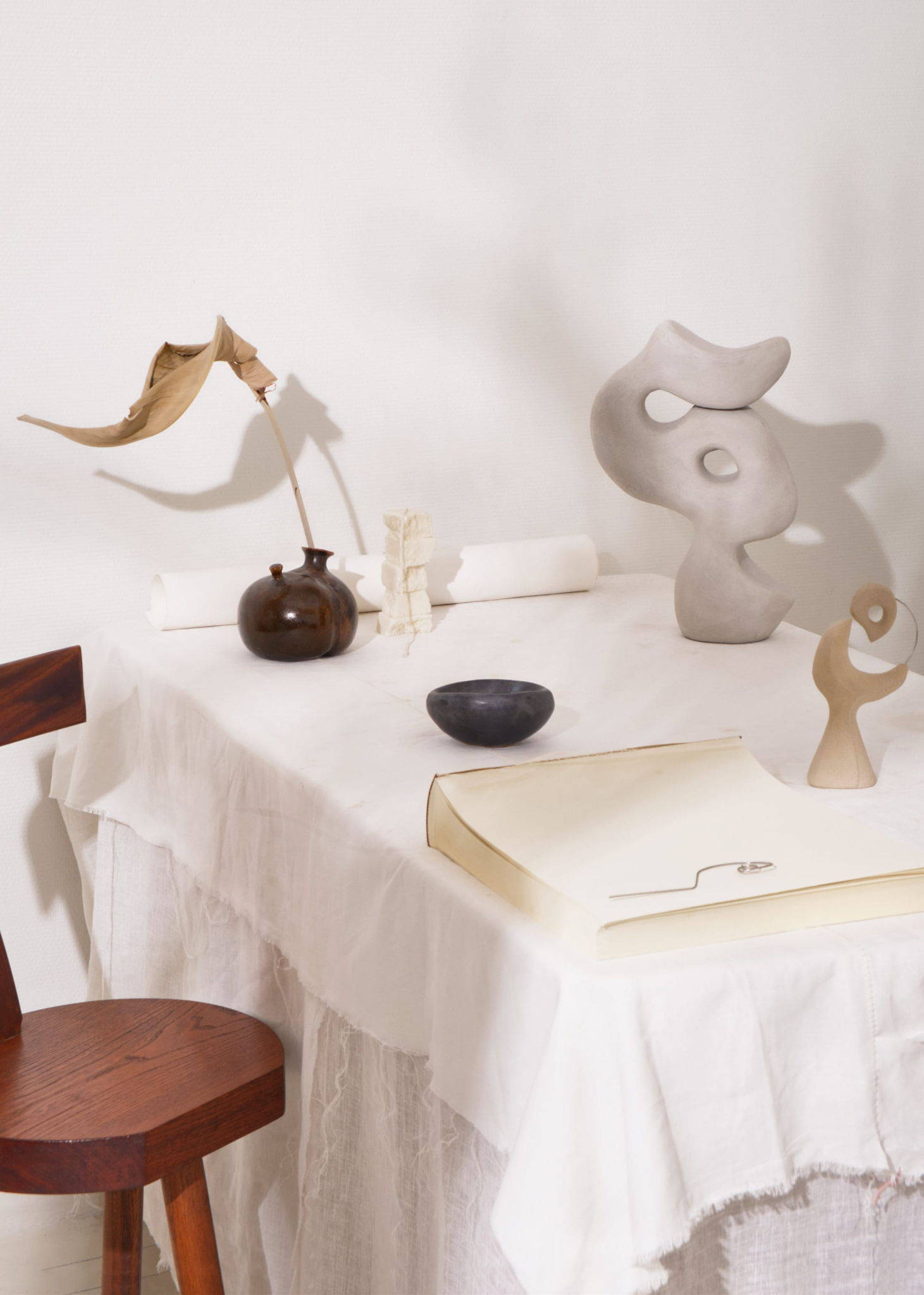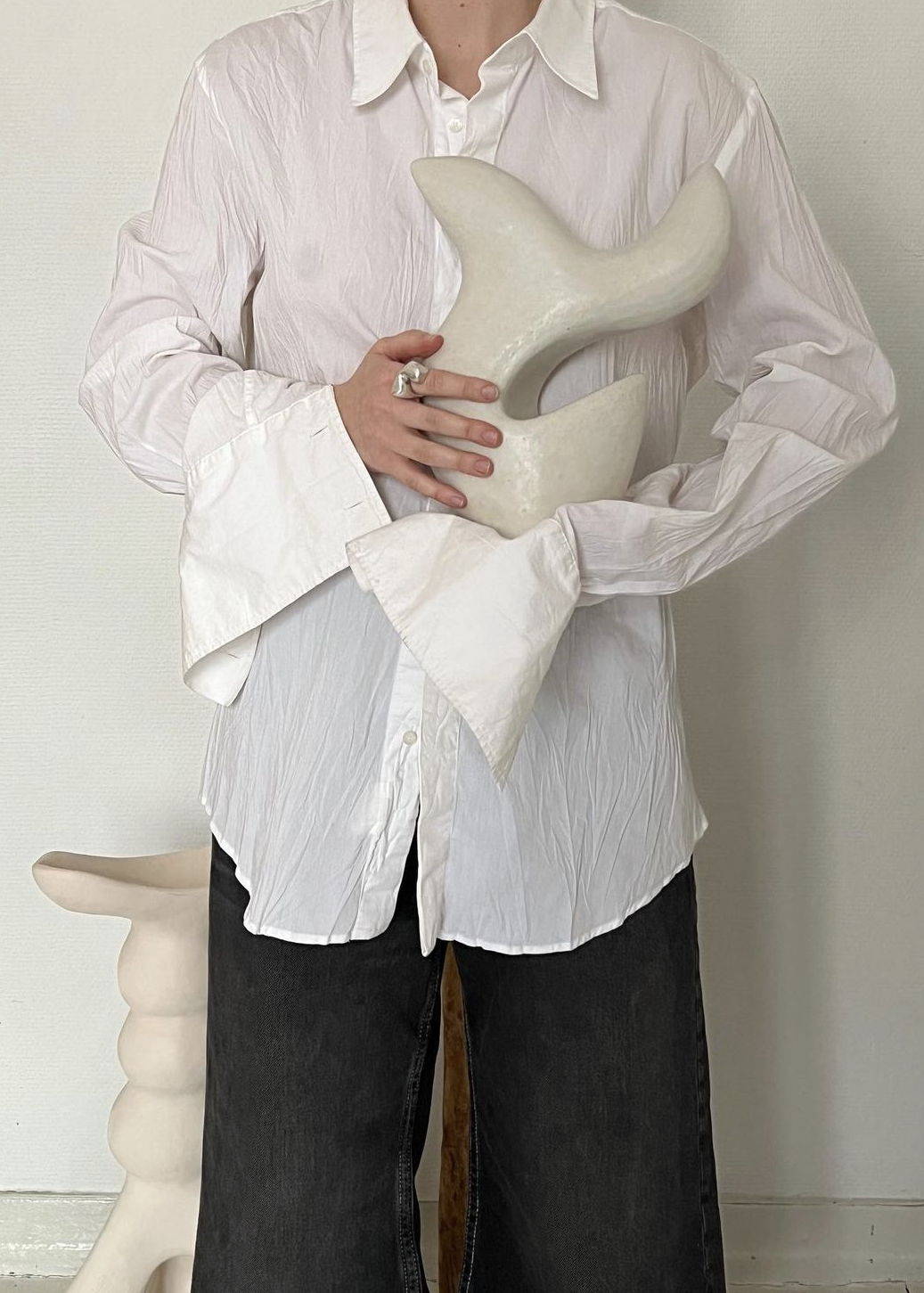 What inspired you to create the artworks you have made for The Ode To?
– The artworks I created are all inspired by the forms, sounds, and smells observed by the seaside. Plants, birds, patterns in the sand made by the waves as well as bridges made of stone all contributed to the creation and design process of these pieces.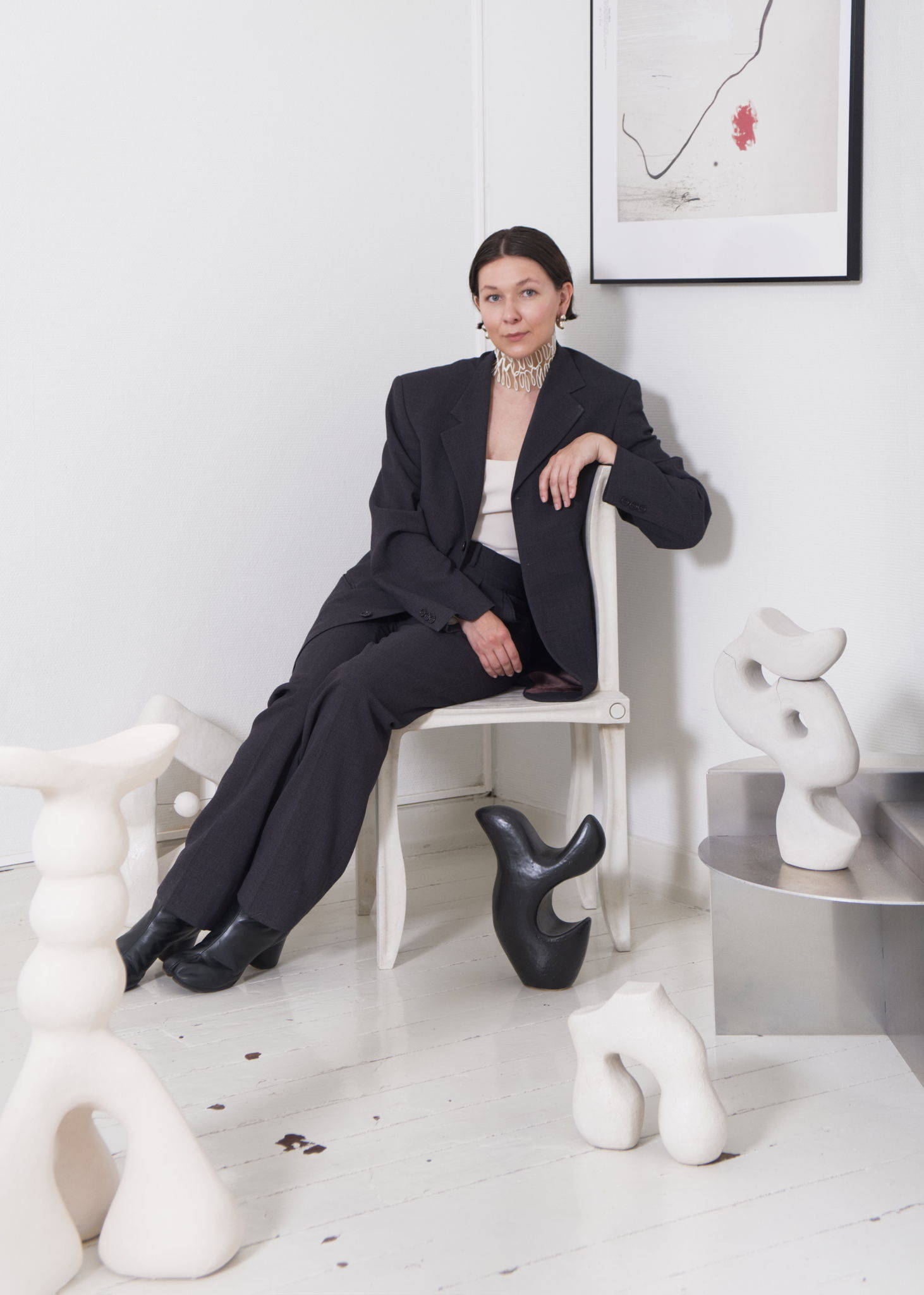 Can you tell us about your background and how you came to be an artist?
– I'm an artist of Spanish and Finnish descent, currently based in Helsinki. I've worked in the fields of art, design and fashion but I've always been drawn to ceramics. During 2020 I started creating more ambitious designs and decided to show them to the world. What started with a bunch of clay on my small kitchen table grew fast. I enjoyed the process so much that I studied the history and techniques of ceramics by myself. Eventually I enrolled in a ceramics workshop, where I met my mentor. He saw something in me and encouraged me to push my limits.
Not long after I started to receive requests for commissioned pieces from private buyers, shops and galleries in Finland, Germany, Denmark, United Kingdom and the USA. My sculptures have traveled all the way to New York and have found their place in beautiful loving homes.
How would you describe your art and aesthetics in three words?
– Gentle, flowy, intriguing.
What we love about Elena Palomo:
Inspired by the shapes, sounds and smells of the Finish seaside Elena Palomo has created a series of sculptures for us. The artist is using organic shapes and a serene color palette to create modern art that feels timeless.