---
At The Ode To, we are always curious to learn more about creativity and artistry. Therefore, we asked Swedish artist Josefa Berg to tell us a little bit about her life, art, and sources of inspiration.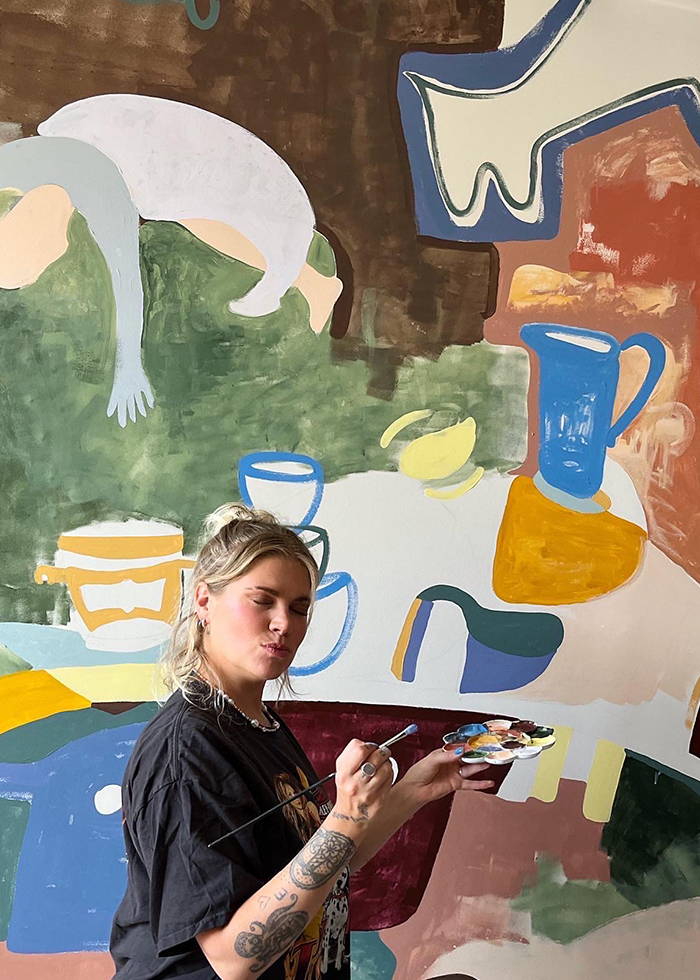 What do you call your series of artworks?
– "Borderline - it's not just a common theme."
What technique have you used?
– Mainly acrylics, spray paint, fine liner, and oil.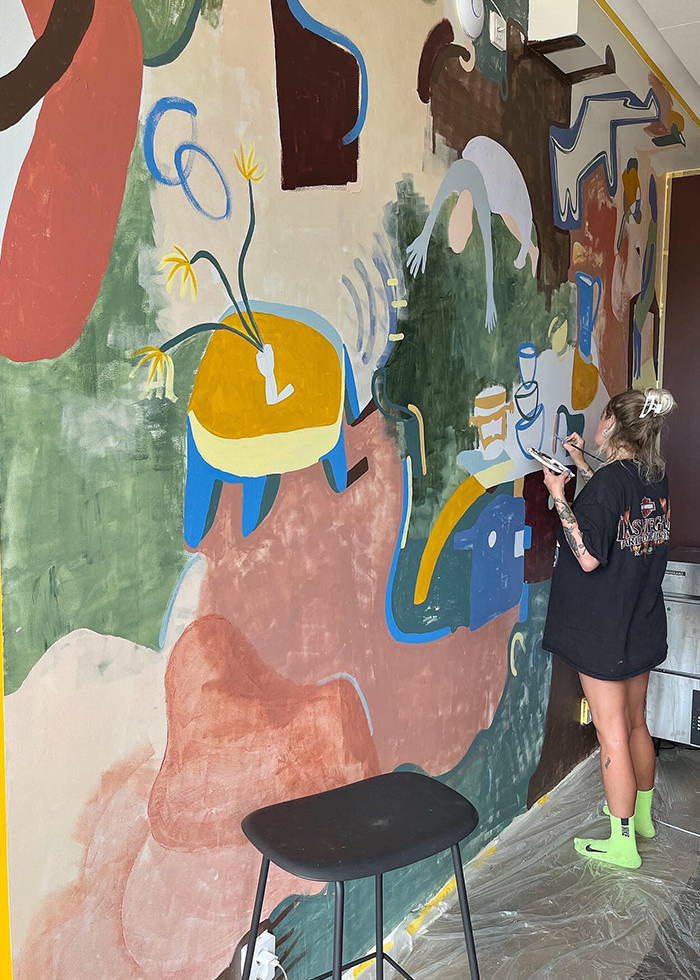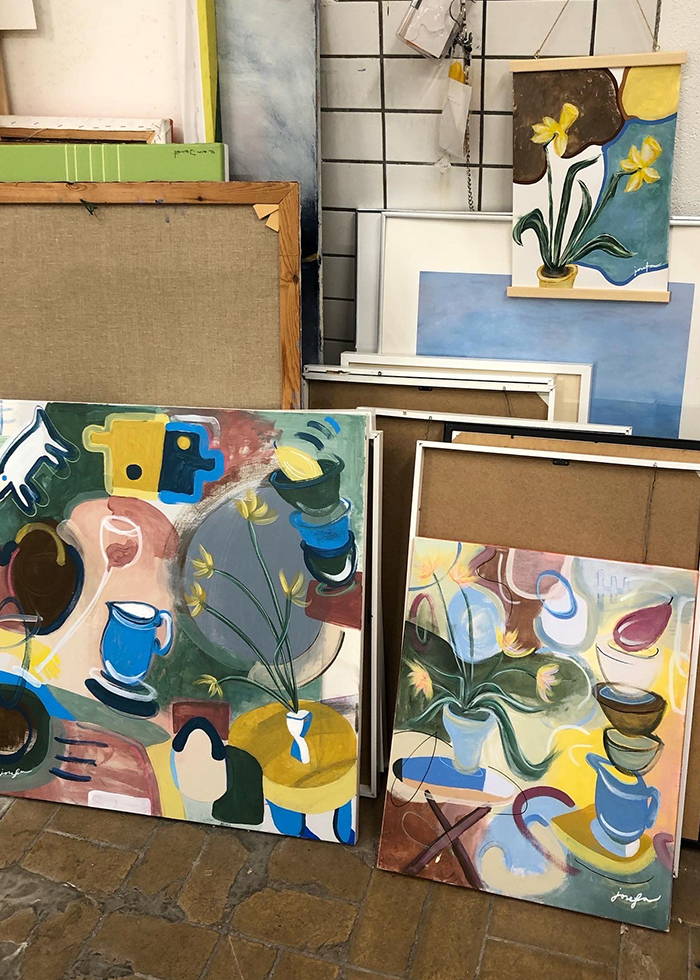 What inspired you to create the artworks you have made for The Ode To?
– The Ode To has always been an inspiration to me. If you scroll through their artworks on a dull day, you will immediately feel inspired by all the playful, colourful, and bright motives and settings. It was easy for me to create a series of positive energy that would suit The Ode To atmosphere.
Name one other artist that inspires you.
– It's hard to say, as I admire every single creator out there. But if I must choose one, it would be David Hockney. I love his colours and the modernism shown in his artwork.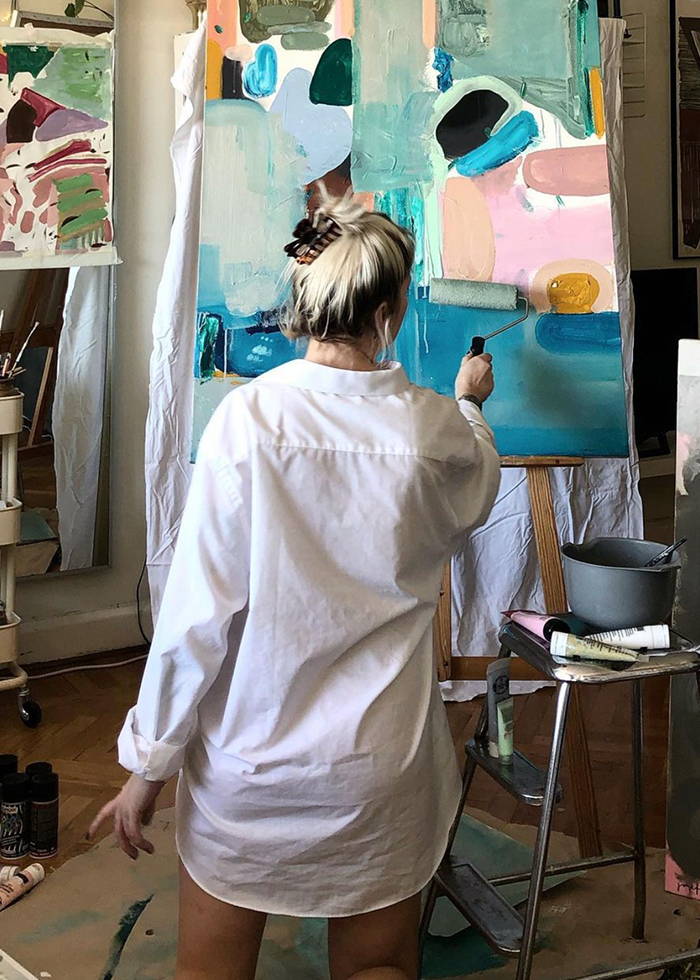 Can you tell us about your background and how you came to be an artist?
– My chemically unbalanced-charged brain has affected me in all situations and stages of my life. I started to transform those feelings and thoughts into playful colours and emotions on canvas and paper. I began by studying a foundation at Central St Martins in London and then pursued an education at Malmö University in Visual Communication. Since then, I have never dropped my pencils and brushes.
How would you describe your art and aesthetics in three words?
– Depressive, yet colourful and playful.
---
What we love about Josefa Berg:
We're in awe of the way Josefa Berg experiments with shapes, colours and structures. And although her playful pieces also have a darker note, they always make us smile.